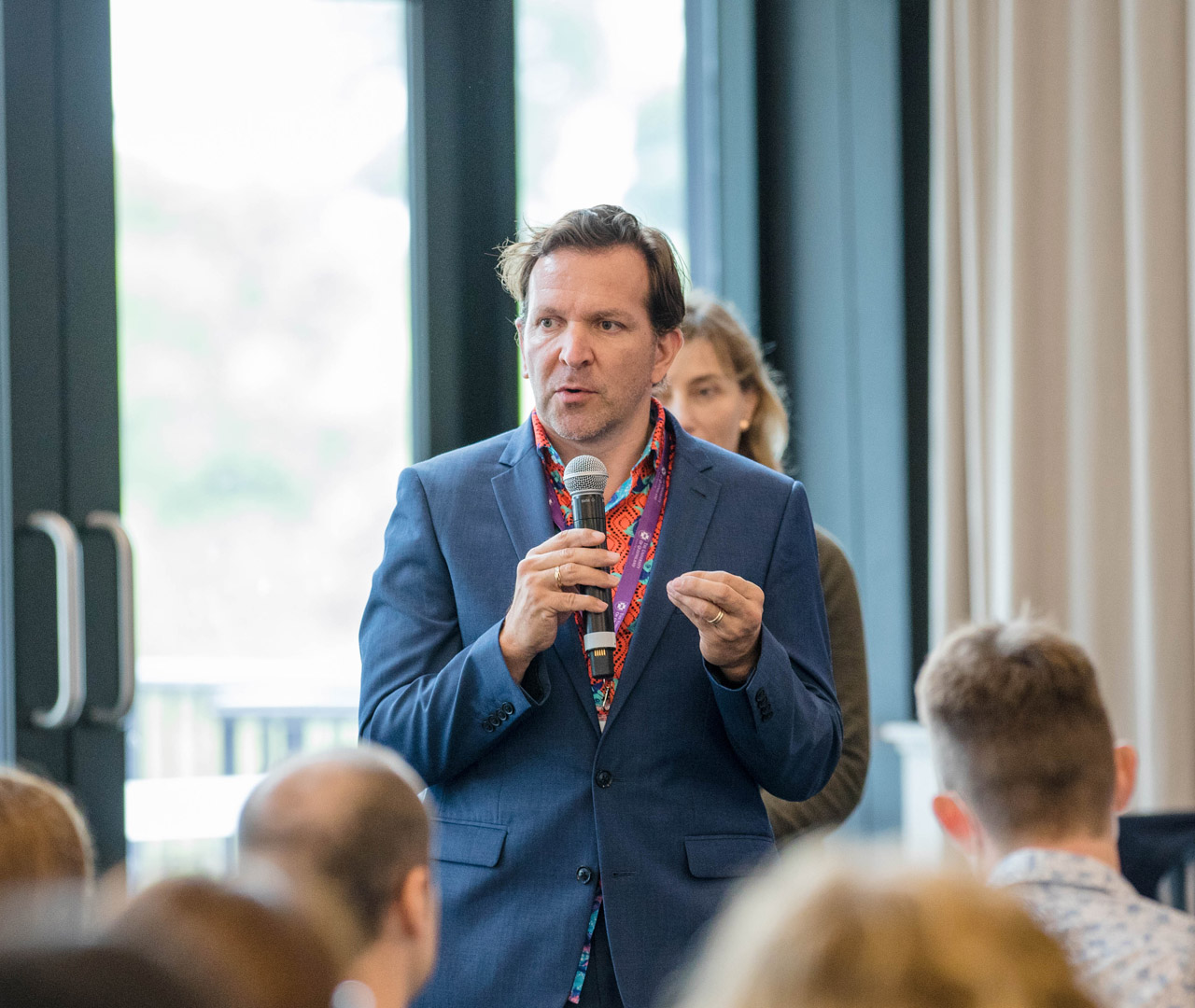 A new program launched by The University of Queensland (UQ) will provide an authoritative accounting of how much metal is needed for the energy transition, where it will come from, and what needs to be done to ensure it is sustainably supplied.
Under the Resourcing Decarbonisation Strategic Program, which is led by UQ's Sustainable Minerals Institute (SMI), geoscientists, metallurgists, social scientists, economists and other experts aim to identify the nature of the emerging supply gaps, re-think how technological innovations and new practices can help address any shortfall of supply, and investigate fundamental economic questions surrounding the energy transition.
Market incentives, business readiness, policy and social safeguards, environmental management, and the decarbonisation of mine sites will all be focuses of the Program.
Resourcing Decarbonisation Program Leader Associate Professor Steven Micklethwaite said unprecedented challenges face industry, government, and communities on the path to net zero.
"To manufacture the infrastructure and technologies required for a net zero world, we will need to mine orders of magnitude more metals than have been mined throughout all of human history," Dr Micklethwaite said.
"Our Program is looking at the progress made so far, how much still needs to be done to achieve net zero, what exactly will be required of the mining industry to get us there, and what all that means for society and the environment.
"At the moment governments and industry simply don't have enough information to base their decision-making on and that means there is a real risk we will get things wrong."
Resourcing Decarbonisation is one of SMI's six Strategic Programs, each of which leverages expertise across the Institute and UQ to deliver practical solutions to sustainability challenges
"A lot of the obstacles the world will face on the path to net zero are 'wicked problems' – they are multi-faceted, interwoven, complex issues that are difficult to address and create new issues even when addressed," Dr Micklethwaite said.
"Saving the environment from climate change by decarbonising is itself a good example of this – our renewable energy infrastructure will require unprecedented volumes of metals and industrial materials, which requires new mines and processing, new mine waste, and a range of new environmental and community challenges.
"That is why a key aspect of the Program is creating a multidisciplinary team, to effectively unravel and address these wicked problems.
"This disciplinary diversity is reflected by the projects currently underway, which cover critical minerals discovery and extraction, policy frameworks, mine waste recycling, and the development of environmental, social and governance metrics."
SMI Director Professor Rick Valenta said the Institute's research expertise and experience with industry collaboration means it is well positioned to lead research initiatives in the space.
SMI is the largest organisation in the world dedicated to overcoming global sustainability challenges through collaborative, mining-related research," Professor Valenta said.
"Our six research Centres reflect the full breadth of expertise present in the mining industry, meaning we can offer highly technical solutions to specific problems as well as 'big picture' thought leadership.
"Additionally, our strong network of industry, government and academic partners ensures our research and solutions remain grounded and practical.
To learn more about Resourcing Decarbonisation Program and contact the team, visit https://smi.uq.edu.au/strategic-programs/resourcing-decarbonisation.