Dr Philip Nkrumah from The University of Queensland's (UQ) Sustainable Minerals Institute reflects on his academic journey
"I started my academic journey in a very small village in Ghana, called Mpohor, where I had my basic and junior high school education at Mpohor Ebenezer Methodist School.
My school had several challenges, including a complete lack of basic infrastructure such as incomplete classroom blocks.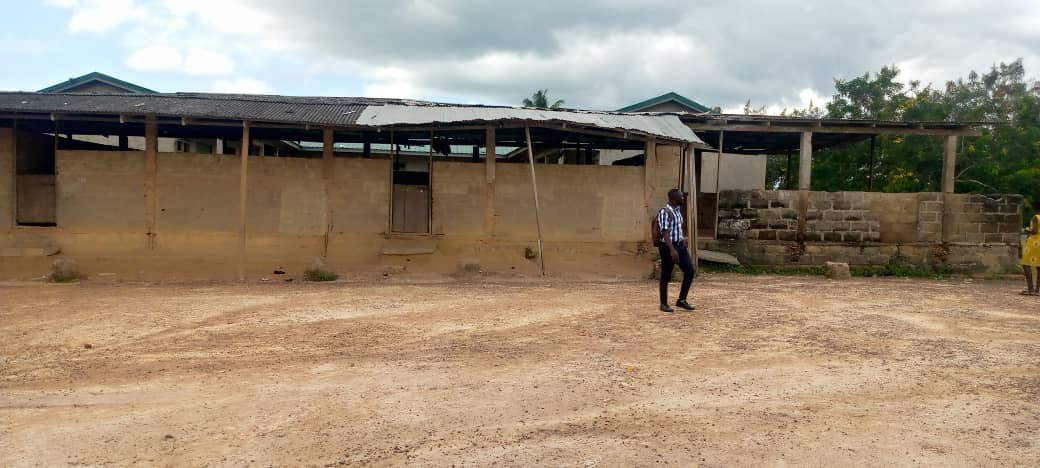 It had no chance of an Information and Communication Technology lab, so I never used a computer during my junior high school education (at age 15).
The majority of subjects, including Technical Skills, Vocational Skills, Ghanaian Language, Social Studies and Agricultural Science were mainly taught from the third year because we did not have enough teachers for the first two years.
Despite the challenges, I performed well in quiz competitions at the community, district, and regional levels.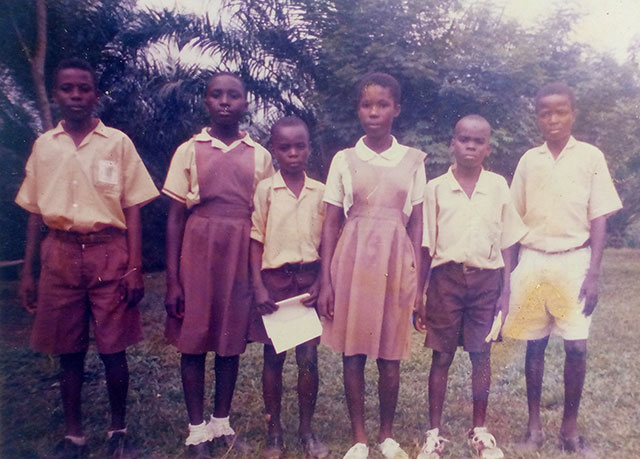 Most importantly, I managed to excel in the final Basic Education Certificate Examination and emerged as the best graduating student. As I was among the first cohort of junior high school students, such a landmark performance served as an inspiration for many students in the village.
Unfortunately, most of my mates did not pass their final examination largely because of the numerous challenges in the school, many ended up doing illegal small-scale mining activities to support their families and a number of my female friends fell pregnant while they were still teenagers.  
I had a strong interest in science and mathematics related subjects, so I pursued science at senior high school (SHS). I had to travel to a nearby town, Sekondi-Takoradi, for my SHS education as the school in my village did not offer science.  
It was a privilege for someone from my village to make it to SHS in a town, so I was delighted to have a place at Fijai Senior High School although it was not the best science programme in the region. I was one of only two of my junior high school mates who were able to pursue a science programme at the SHS level. My parents applied for a government scholarship (Cocobod Scholarship) to support my SHS education.
It was during senior high school that I saw a computer mouse for the first time, and because the school only had a few computers, we rarely used them for practical sessions. Notwithstanding, it was a great joy to finally see a computer.
I passed my senior secondary school certificate examination and gained admission to one of the most coveted science-based universities in Ghana – Kwame Nkrumah University of Science and Technology (KNUST), Kumasi.
Kumasi is in a different region, and my dad had to sell his car before I could pay my university admission fees. I had a 'brilliant but needy scholarship' to support my university education but I could not afford accommodation, so I had to beg friends to lodge with them for three good years.
Despite these challenges, I completed a Bachelor of Science in Agricultural Engineering with First Class Honours and was among the top three students. As a result of my academic excellence, I was retained at the Department of Agricultural Engineering (KNUST) as a Teaching/Research Assistant.
I then successfully applied for a full scholarship from the Chinese Government to pursue a Master of Environmental Science and Engineering at Hohai University, one of China's top universities. Of course, studying in a different country has its own challenges, however, I excelled at Hohai University and won several awards, including Best Student and Award for Technological Innovation. I also published in leading scientific journals and attended conferences in Germany and the United States to present the outcomes of my research.
I then won a scholarship from the Australian Government to pursue my PhD at the Sustainable Minerals Institute, The University of Queensland (UQ). My PhD research focussed on how specialised plants can help mine critical metals while remediating contaminated lands in a process referred to as phytomining. During my PhD, I was fortunate to be mentored by global leaders in my research field and had access to world-class facilities. I published my research outcomes in high impact scientific journals and made presentations at international conferences in Australia and France.
After I graduated, I was employed by UQ as a Postdoctoral Research Fellow, where I won a UQ Early Career Researcher Grant to support my research.
I have now been promoted to Research Fellow at the Sustainable Minerals Institute, where I have managed several government, industry, and university-funded projects. I have conducted scientific investigations in several countries, including Australia, Malaysia, and South Africa, and I have published over 60 scientific articles (and 800+ citations) in top journals.
I mentor and train PhD candidates and other staff on various aspects of scientific research, including experimental design, state-of-the-art analytical techniques, and data analyses. I also undertake undergraduate and postgraduate teaching at UQ to impart knowledge to the next generation.
My family and friends are very proud that I made it to the top through thick and thin. They never dreamt that I could make it to where I am now - they knew with my hard work, dedication, and determination I could possibly make it through a bachelor's degree – but they had no idea I was going to further my education. However, I managed to make it and I continue to press on.
I have become an inspiration and a role model for the students in my village in Ghana, and I cannot afford to disappoint them. I am the first person from that basic school with a PhD. I am the first to become a research scientist.
Many people inspired me along the way, and I am grateful to each and everyone. My family really supported and encouraged me, they challenged me to do my best even in the face of major challenges.  
I developed an interest in science because of my science teacher at the junior high school level. He saw the best in me at that early stage and encouraged me to pursue my interests.
At every level of my academic journey, there have been people I look up to. I am still being mentored by global experts in my research field, which is a great privilege.
I must also add that the scholarship opportunities I had been offered really helped, there is no way I could have gone beyond a bachelor's degree without scholarship support.
I now hope to raise funds for IT and computer technology to donate to my junior high school back in Mpohor which is still without modern equipment for students. In this way I hope I can contribute to a more modern education and broadening of horizons and opportunities for my local community."
About the iNET Project
Many students in my village of Mpohor are still not able to make it to senior high school level because of a complete lack of basic infrastructure.
I believe the provision of some basic facilities can help transform education in such a poor community. For instance, the school still lacks Information and Communication Technology (ICT). In today's world, access to ICT is fundamental. However, it is a luxury for the students to even see a mouse, let alone click on one! This has inspired me to organise 'The iNET Project' (iNspire; Empower; Transform) to increase access to ICT in the school.
I am personally calling on everyone to support in whichever way you can to meet this basic educational need and empower the future of the students. Who knows, there are probably many 'Philips' waiting to emerge from this deprived school.
Your contribution towards this project is one way we can empower the next generation. If you would like to donate towards this good cause, please visit this link: https://gofund.me/0794bfd3.
Thank you for your generosity.