MIWATCH returns to the NT before the rains
After an exciting first campaign in the Northern Territory in September, the Sustainable Minerals Institute's (SMI) Mine Waste Transformation through Characterisation (MIWATCH) group returned to the Pine Creek region to tackle two more sites: Mt Todd and Brocks Creek.
Likes most mines in the region these two sites were historically mined for gold, and on the onset promised to be exciting – Mt Todd with a multitude of different waste types to sample and Brocks Creek with its majestic tailings dam!
The goal for this trip – finishing up tailings sampling for the year before the wet season starts. The Mt Todd team, comprising of MIWATCHers Thomas Jones and Kam Bhowany, headed up to Katherine for a three-day sampling campaign: two excitable geoscientists driving through the spectacular Pine Creek region. What a treat!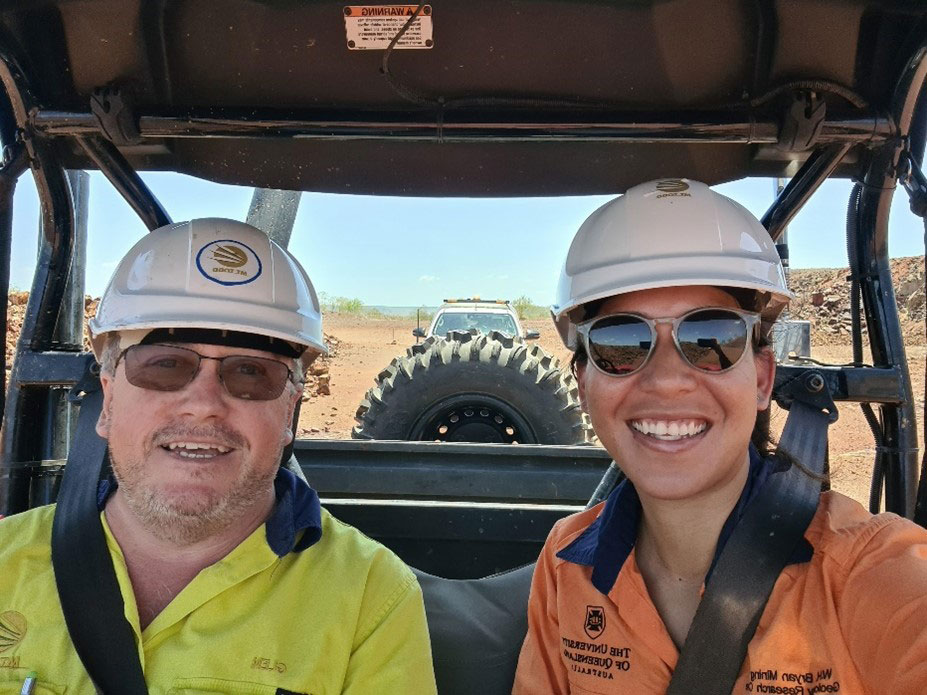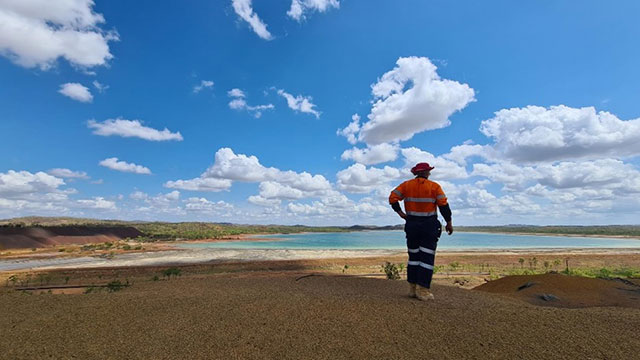 Mt Todd began with what MIWATCH loves and values most: a tour of the site by Vista Gold's staff members, Shane and Glen. From the historic mine and processing activities, to the geology of the area, the time they dedicated to the team is much appreciated. No stone was left unturned at Mt Todd: mill rejects, tailings, heap leach, historic ROM and crushed materials.
For Kam and Thomas, this was to be their first heap leach sampling. New site, new experiences!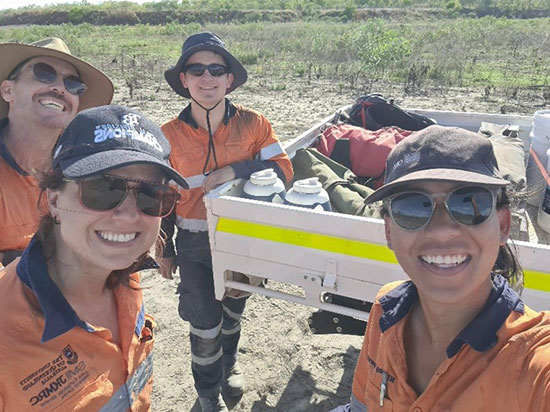 A quick overnight pit stop in Darwin for a staff swap – bidding farewell to Thomas who headed for a well-deserved break and welcoming SMI's WH Bryan Mining Geology Research Centre (BRC) research fellow Katerina Savinova and MIWATCH research assistant Joshua Crow – the Brocks Creek team was ready to hit the ground running. 14 holes augered in four days, with the help of Dr Pablo Farias from the Northern Territory Geological Survey (NTGS) who brought his positive energy as always.
While the mounting October heat and humidity were felt, this campaign was achieved by an enthusiastic team with everyone looking out and supporting each other. As they say, team work makes the dream work!