Fieldwork at the abandoned Mount Morgan Mine: potential critical metals in waste rock?
The MIWATCH team had an incredible week in November at the abandoned Mount Morgan Mine near Rockhampton, Queensland. Associate Professor Anita Parbhakar-Fox, Dr Kamini Bhowany and PhD candidate Olivia Mejías visited the site, as part of Olivia's very first fieldwork in Australia.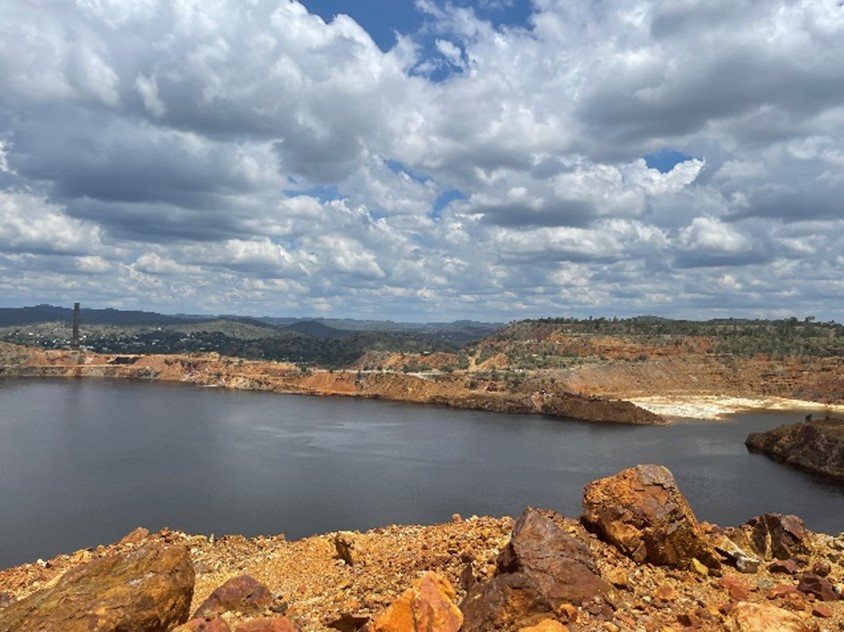 Olivia's PhD project is seeking to identify potential hosts of critical metal indium in mine waste and build a better understanding of its surficial cycling and geochemical mobility. The demand for indium is predicted to be up to 192% by 2050, as it is used in solar panel, nuclear sector, and many high-tech devices (e.g. touchscreen). 
Based on an extensive literature review, Olivia identified this volcanic-hosted massive sulfide (VHMS) deposit as an ideal case study site. Mount Morgan is one of the biggest abandoned gold mines in Australia, with an immense volume of sulphidic waste dumps. Sulphides can host interesting metals that today are highly demanding worldwide (e.g. indium, cobalt and rare earth elements). The under-reported chemical assessment in old mines makes it difficult to know the current potential for critical metals in abandoned mines. However, with these metals becoming increasingly essential to modern life, assessing their contents in mine waste would allow for potential secondary recovery. 

Stimulating days were spent discussing science and sampling a diversity of waste rocks, including sulphides in a wide range of textures, secondary minerals, gossan, and different grades of weathered rocks. In addition, the site visit provided Olivia with her first opportunity to see significant (in volume terms) Australian mine dumps, as well as learning about the mining facilities from Sam Pegg (Department of Resources, Queensland) and the Heritage Minerals staff. The trip around the site was probably slower than average as the team stopped to take it all, truly a lot to see at this historic mine.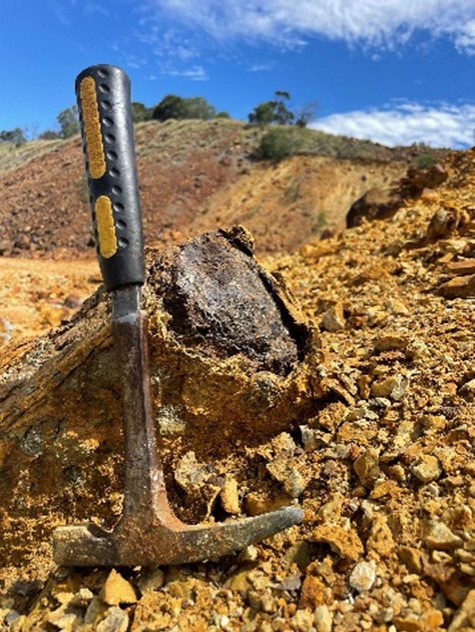 During the campaign, 70 samples were collected and taken to the Exploration Data Centre in Zillmere where they were sawn open. The next step will be to use handheld laser induced breakdown spectroscopy (LIBS) to screen these samples for indium.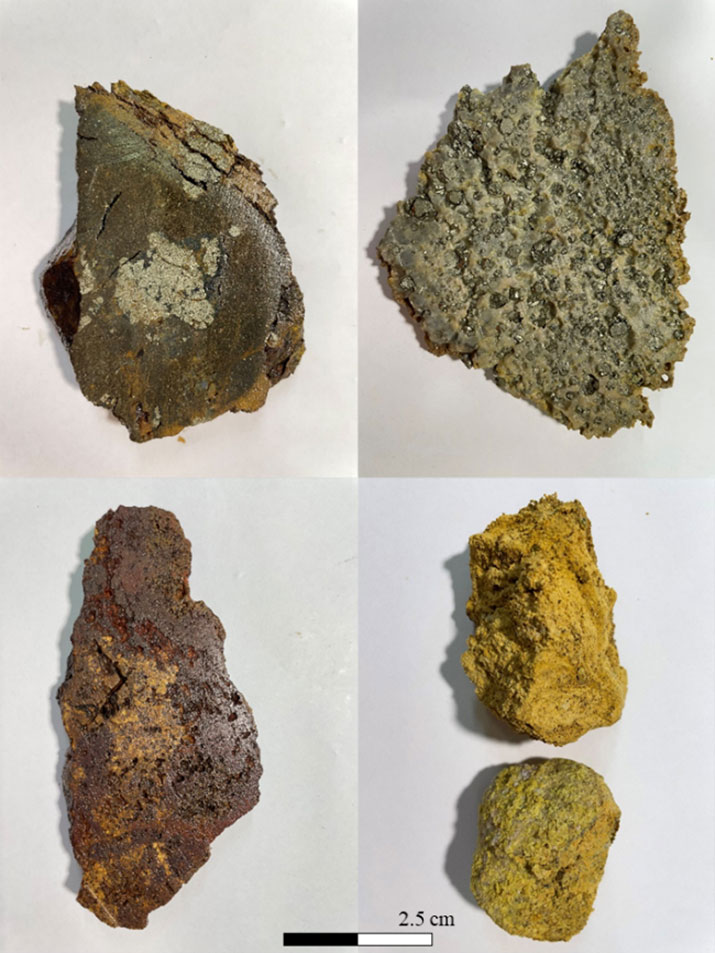 An example of such an analysis is shown below and indicates there is indium (with a high intensity peak shown) in chalcopyrite present in this massive sulphide sample. Splits of the cut samples are currently in the assay lab and Olivia is very much hoping for a Christmas present from the ALS Global labs this year… has she struck indium?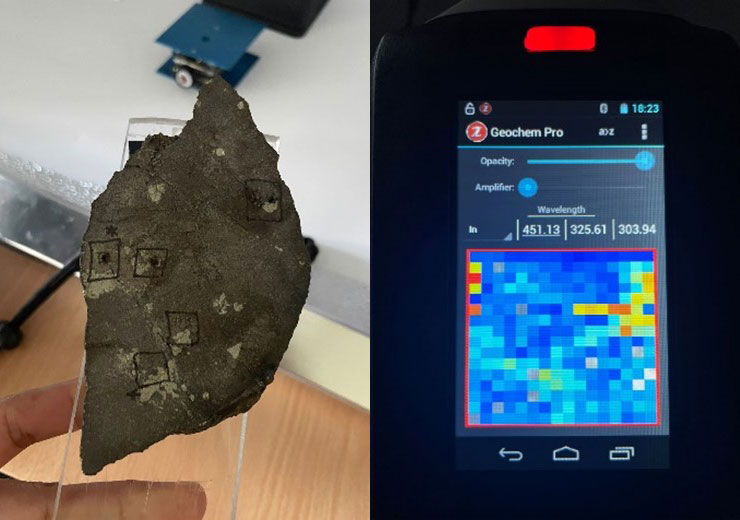 This research project is kindly supported by the Geological Survey of Queensland (GSQ) under the New Economy Minerals Initiative (NEMI) program.