International Flotation Symposium in honour of Distinguished Laureate Professor Graeme Jameson
Associate Professor Liza Forbes gives her impressions on the International Flotation Symposium celebrating the life's work of Graeme Jameson.
---
Much like life, a Technical Symposium is like a box of chocolates – you never know what you might get.
However, the International Flotation Symposium held in Newcastle on the 13-14 of July, in honour of Distinguished Emeritus Laureate Professor Graeme Jameson, was akin to a selection assembled by the world's finest confectioners, vying to showcase their creations.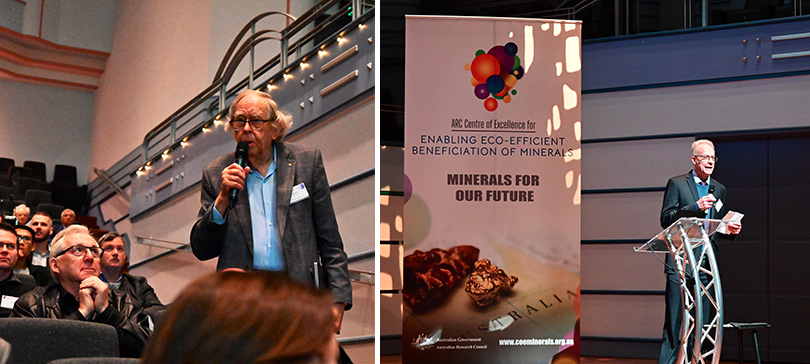 Organised by the ARC Centre of Excellence for Enabling Eco-Efficient Beneficiation of Minerals (COEMinerals) with Centre Director, Laureate Professor Kevin Galvin at the helm, the Symposium brought together some of the biggest names in mineral flotation research. The topics ranged from equipment design to chemistry to process control and more, including not one but two great history lessons delivered by Glencore's Virginia Lawson and Virginia Tech's Professor Roe Han Yoon.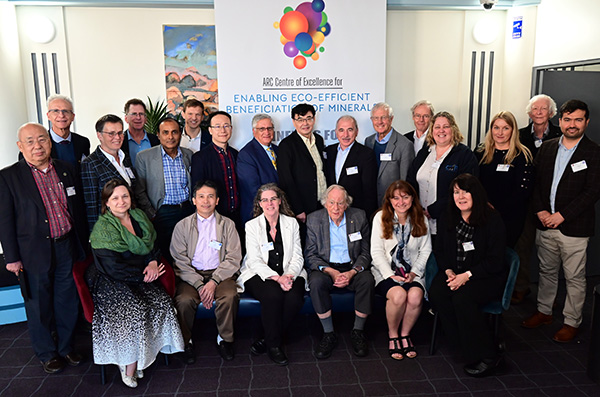 Associate Professor Kym Runge and Associate Professor Liza Forbes, both prominent members of COEMinerals, proudly represented the Sustainable Minerals Institute. Kym talked about her long-standing passion for better integration grinding and flotation technologies, while Liza shared her latest work on solving the mysteries of pyrite flotation.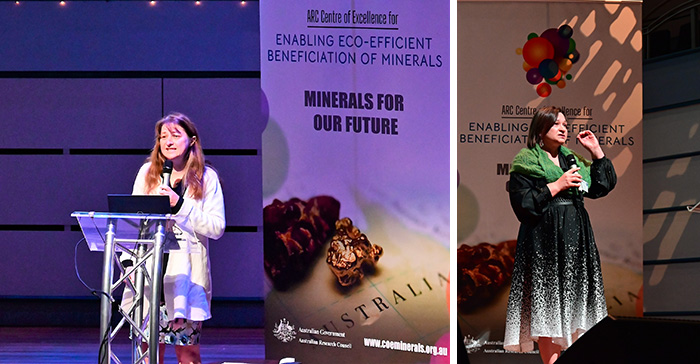 But it was not just about past glories – the Symposium was well attended by the young cohort of PhD students and early career researchers from COEMinerals who injected their energy and a boundless appetite for selfies into the proceedings. And let's not forget Kim Stockham and Annemarie Fawkner, who have made it all happen through their mastery of the art of academic cat herding.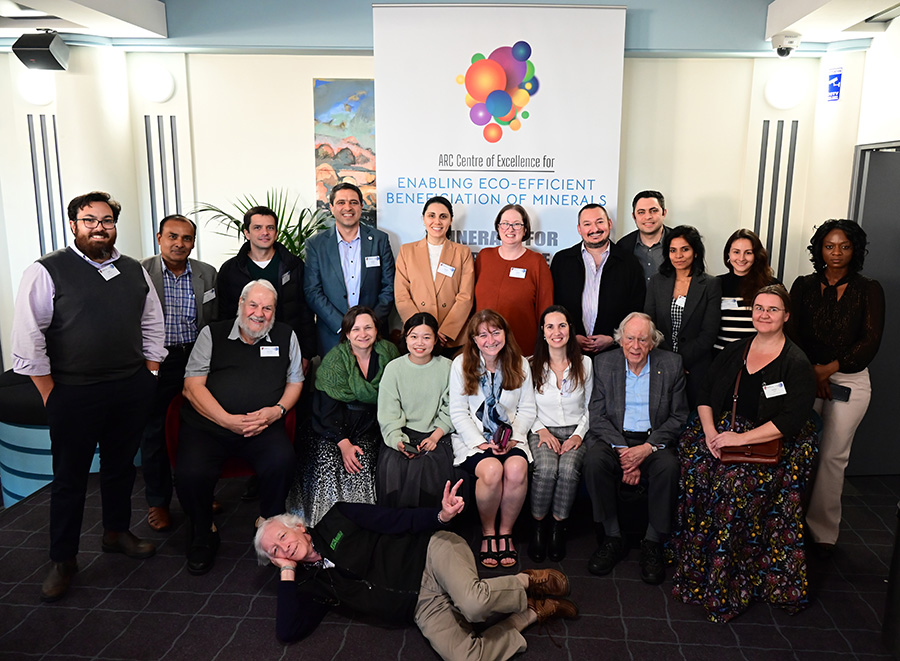 It was a fantastic way to celebrate the illustrious career of one of Australia's most successful innovators. This was a meeting of old friends long kept apart by the pandemic, filled with recollections of warm memories and fond jests.
And just like a box of chocolates, it left behind a lingering sweetness.