"We need to begin with the end in mind" – AusIMM Life of Mine Conference 2023
The mining life cycle doesn't stop when a mine ceases material production; it is ongoing and generational, with many downstream impacts. Our industry has a responsibility to ensure the environment and communities affected continue to thrive long after the mine closes its doors.
This is what the AusIMM Life of Mine Conference 2023 aimed to address, bringing together over 370 delegates in Meanjin (Brisbane) to discuss, learn and collaborate across diverse backgrounds and disciplines.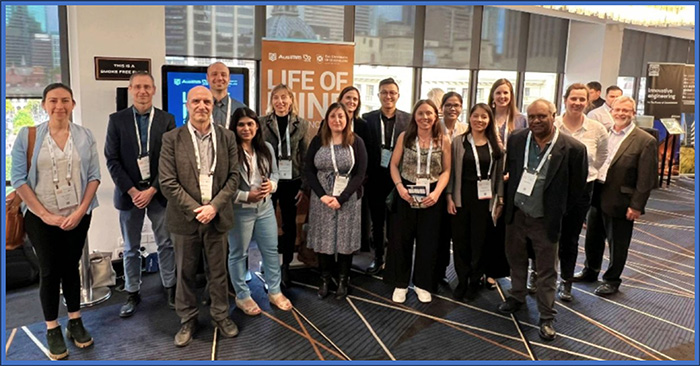 The conference was opened with a moving Welcome to Country from Christopher, kin of Songwoman Maroochy. Chris shared with us his story and sang us towards the start of what would be a thought-provoking and collaborative 3 days.
Traditional Owner engagement and respect was a key theme throughout the conference, led by Kia Dowell in the first keynote address on "The Experience of Traditional Owners through the Argyle Mine Closure". This powerful talk gave a raw insight and genuine recommendations on how the mining industry can better engage and collaborate with Traditional Owners.
Rudolph Botha, Head of Regeneration at Anglo American, gave a rousing keynote on the value of changing the way we think about mining and self-sustaining land use in long term closure planning, while Queensland's Mine Rehabilitation Commissioner, James Purtill, provided an insightful historic and futuristic view of post-mining land uses and the role of the Commissioner in facilitating these discussions.
Another impressive keynote was by Marghanita Johnson, Chief Executive Officer at The Australian Aluminium Council, who discussed the role of mining in reaching our decarbonisation goals.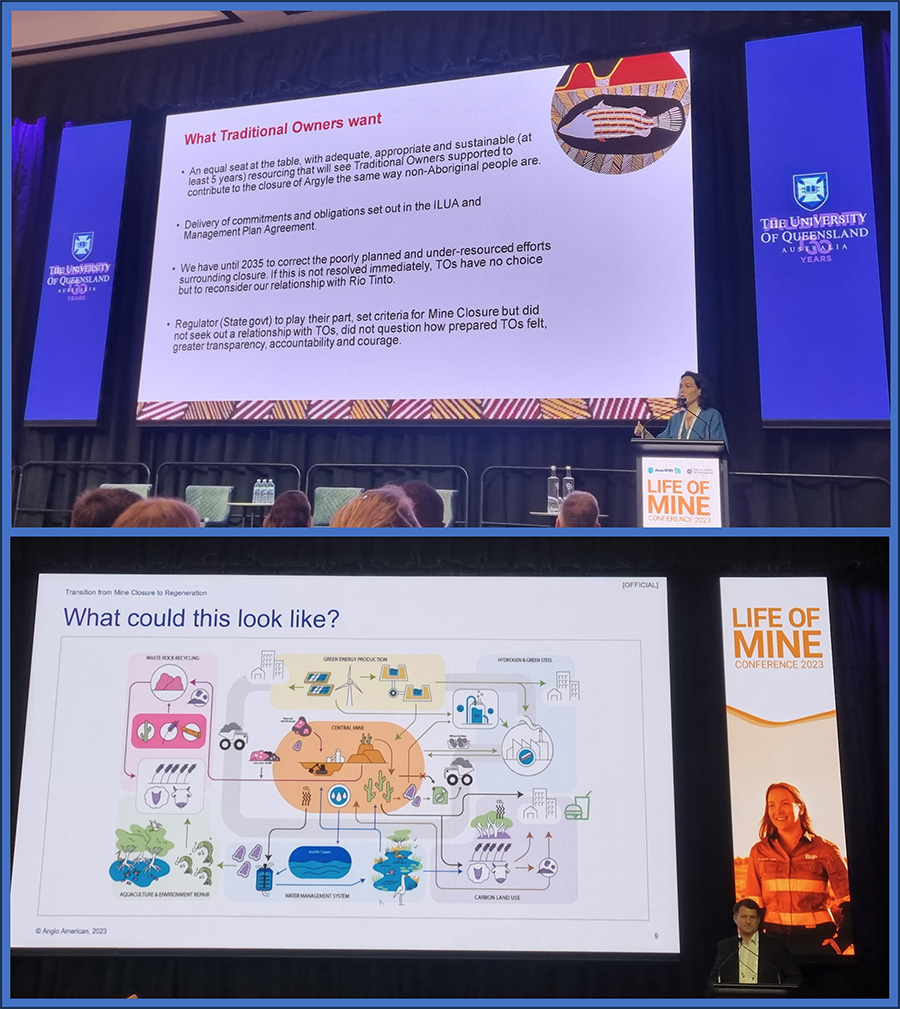 45 technical talks were given at the conference providing valuable insights into tailings management, progressive closure, regeneration, site water management, post mining land uses, economics and the psychology behind innovation and improving sustainability.
The Sustainable Minerals Institute and the University of Queensland was well represented with several talks from researchers and students, including Claire Côte (Conference Chair), Glen Corder (Committee Member), Loren Nicholls (MIWATCH Group), Amelia Lee Zhi Yi, Samar Amari, Layla Howe, Pascal Bolz, Mansour Edraki, Roneel Narayan, Nevenka Bulovic, Neil McIntyre and Sandy Worden.
I had the opportunity to present some of my PhD research on 'Economic Rehabilitation and tailings reprocessing for cobalt to support the green energy transition'. This talk showcased some of the detailed geometallurgical characterisation work being undertaken by the MIWATCH group on mine waste to reveal the valorisation potential. This was followed by a lively panel discussion where the audience asked multiple questions about multi-component valorisation, tailings mining options and the benefits of circular economy in the industry.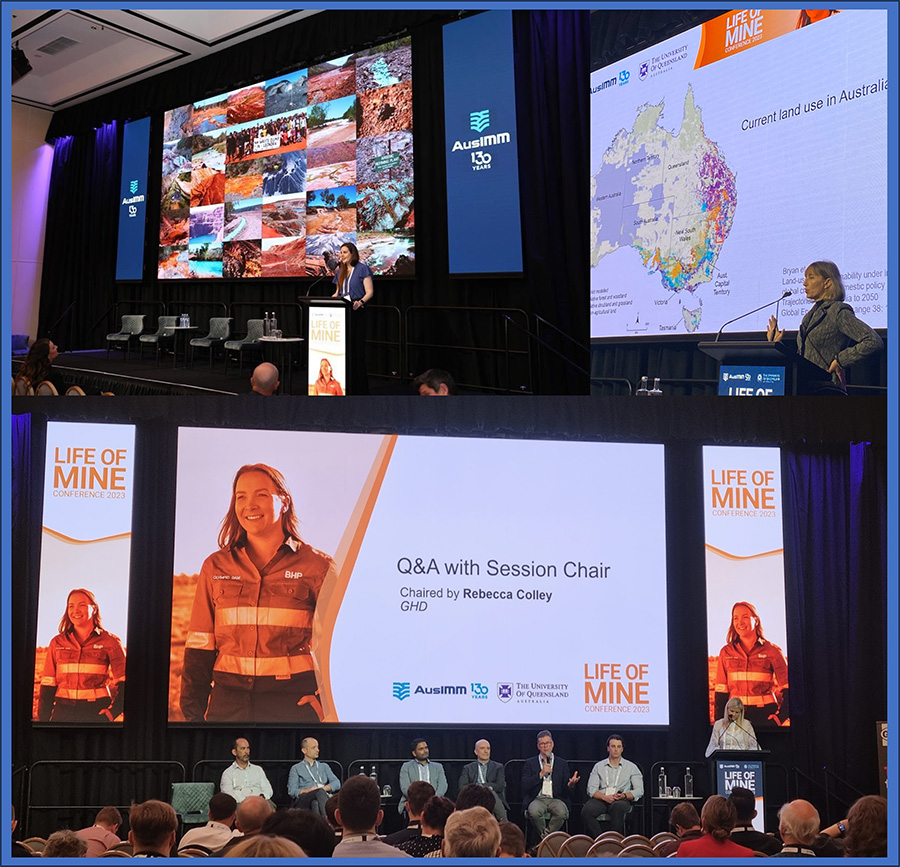 The conference was organised superbly by the AusIMM and organising committee. Having a single technical stream and an exhibition hall at this size of conference was a big hit, allowing every attendee the opportunity to be involved and engaged. It was impressive and inspiring to see how detailed technical innovations could be integrated with high level strategy.