My epic adventure to Peru and Santiago: delivering professional development and Mineria Digital 2023
I recently had the chance to travel to Peru and Santiago for work and let me tell you, it was an epic adventure. In this blog post, I'll share some of the highlights of my trip and my experiences in these two amazing countries.
From July 31 to August 6, I travelled to Lima, Peru, to deliver two short training courses to the mining industry: Analytical Tools for Mineral Processing Studies, and Process Control for Metallurgists. Both courses provide critical information to process engineers and metallurgists through practical examples and hands-on activities. The courses were well-received, and sharing my knowledge with industry professionals was great.
During my stay in Peru, I also had the opportunity to meet with academics and industry professionals to discuss future collaboration opportunities. One significant opportunity from these discussions was the potential to establish a collaborative research centre between Peruvian universities and the mining industry with our support. This centre would focus on addressing emerging challenges in the mining industry in Peru and training future leaders.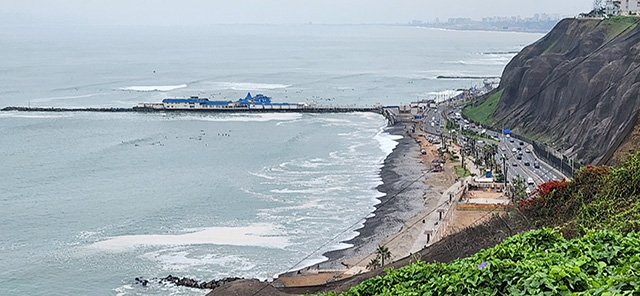 Of course, my travel to Peru was about more than work. I had the opportunity to enjoy early morning runs around the Miraflores and Barranco suburbs of Lima in which there were many photo opportunities. During the weekend, I took a bus tour to the city centre, visited the Cathedral of Lima, and learned more about the country's history.
After my time in Peru I travelled to Santiago, which coincided with The University of Queensland (UQ) Vice-Chancellor's visit to South America, where I was able to attend meetings with the UQ Executive team at the Sustainable Minerals Institute's International Centre of Excellence in Chile (SMI ICE Chile) office.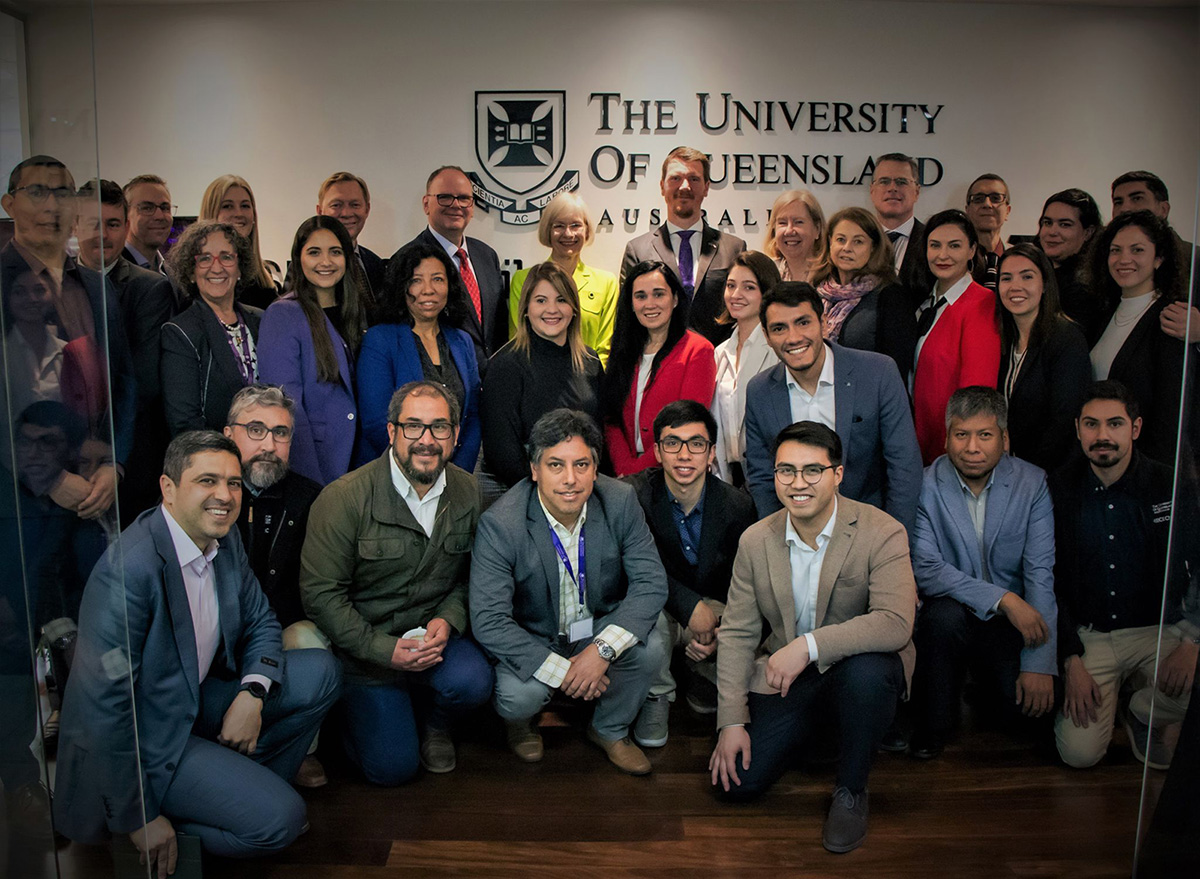 On Tuesday, August 8th, I held another professional development course for participants working in Chile's mining industry, delivering the Process Control for Metallurgists short course. Then, I met with my old friend and industry collaborator Miguel Beccera at Teck. We had the chance to discuss details of their current work in commissioning and ramping up their Quebrada Blanca Phase 2 (QB2) project and opportunities for collaboration. It was great to visit Teck's new office in Santiago.
That week, I spent Wednesday to Friday attending the Mineria Digital 2023 conference, organised by Gecamin, where I was able to meet our industry collaborators. This event focused on advanced automation and digitalisation in the mining industry, focusing mainly on Latin America. There was a strong emphasis on using AI and machine learning to improve mining and mineral processing processes and using robots and AI to enhance safety.
I had a few responsibilities during the conference, which included joining the organising committee on behalf of the SMI ICE Chile team and delivering a welcome note on Day 1, chairing a session on Day 2, and giving my own presentation on Day 3 discussing the role of modelling and data analytics on trustable autonomous systems for mineral processing plants. This was on top of intensive networking – I have more than 20 names on a list of people that I spent time with discussing collaboration opportunities and industry projects.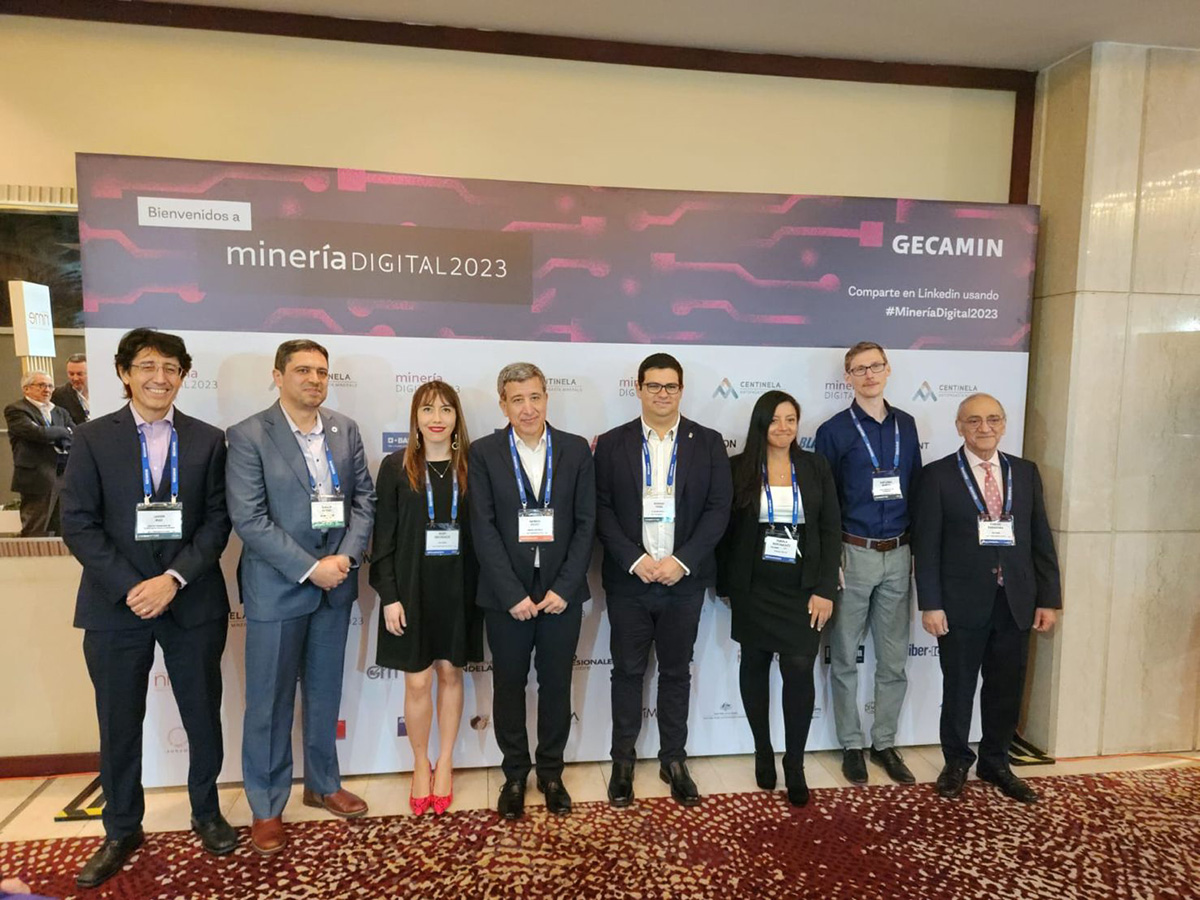 It was exciting to see local mining companies, start-ups, and universities focusing on using automation and advanced technologies. These advancements can significantly improve the efficiency and safety of mining operations.
During my time in Santiago I also visited the ABB's South American Headquarters in the famous Sky Costanera building, Santiago's tallest building, where we discussed opportunities to collaborate on developing and delivering some of our advanced process control and process models through their platforms. It was wonderful to meet with ABB's representatives and have a discussion not only on future collaborations but also existing technologies, such as the fun and clever device you can use to charge your phone by paddling.
In addition to attending Mineria Digital 2023, I also had the opportunity to explore Santiago. I went on a free walking tour of the city, which was a great way to learn more about its history, culture, and food. I also met some new people during my travels, which was a great experience. Below is a photo of me and my new friends having a drink with our great tour guide after the walking tour.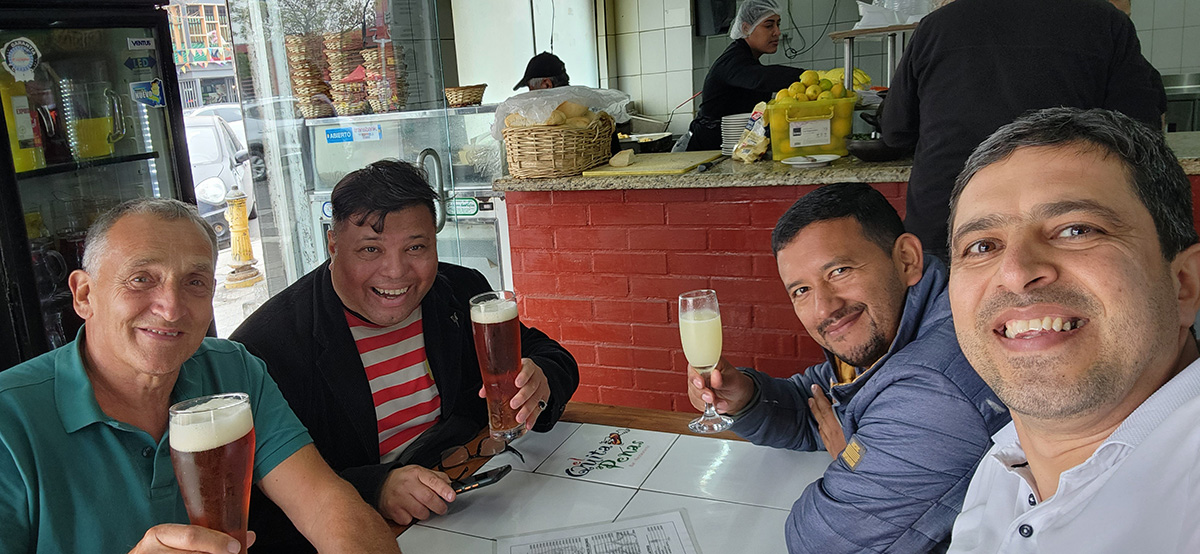 Overall, my trip to Peru and Santiago was both productive and enjoyable. I'm grateful for the opportunity to deliver training courses, attend Mineria Digital 2023, and explore these beautiful countries.