Director's Welcome February 2020 E-Newsletter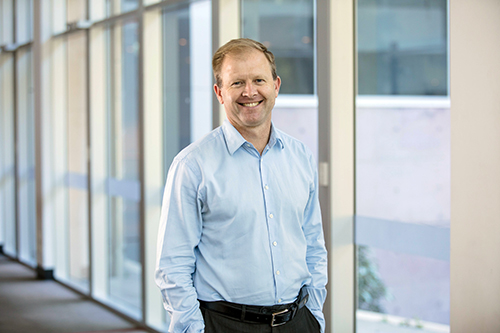 Welcome to our first e-newsletter of 2020. It's already shaping up to be a very busy year here at the Sustainable Minerals Institute!
Alongside this, the Transformational Learning team has been working with our Centre teams to develop a number of new professional development offerings in response to industry need. We have now launched new courses in social performance and mine site environmental management. Details of these and our established courses in health and safety and process mineralogy are available online.
The Julius Kruttschnitt Mineral Research Centre (JKMRC) celebrates 50 years of operations this year and we are planning a celebratory event at Brisbane's Customs House on 7 September. Invitations will be sent later in the year, but for those of you with connections to the Centre, please put a note in your calendar.
Finally I attended the Indaba Mining Conference in South Africa last week where I was part of a panel discussion focused on the potential for partnerships between industry and academia. It was a great week with some great speakers, but it was Chief Executive of Anglo American Mark Cutifani's speech that particularly resonated for me and I hope does for you too:
'Simply put: we need to connect the future of mining with emerging and next-generation societal values. These are the values of increased transparency, responsible technological innovation, sustainability and shared prosperity, all of which are emergent in our world and are shaping a very different future society.'
I hope you enjoy this February e-news, as ever please send us your feedback, and you can stay up to date with our activities by following us on LinkedIn and Twitter.