Real-time process improvement through advanced instrumentation and control strategies
24 May 2019

9:00am

–

10:00am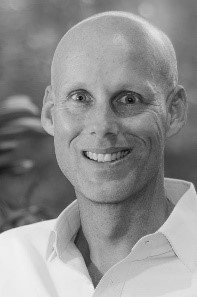 Trevor Hadley co-founded Clarity Advanced Control in 2018 to translate science outcomes into industry-implementable products – in particular, to develop and commercialise the next generation of mineral processing instrumentation. He completed an MSc in Chemical Engineering at The University of Cape Town, South Africa. At the CSIR in Pretoria he developed a grounding in fluidisation for energy and mineral processing applications, with key deliverables including scoping, trial work, plant design and commissioning. He joined CSIRO, Clayton, in 2008 where he further developed skills in process engineering, flowsheet development, computational- and physical- modelling in the energy and mineral processing sectors. In this role, he gained a wealth of knowledge in process evaluation, costing, integration and scale-up.
With the decline of in-house expertise, in both the research organisations and end users of technology, Clarity bridges the implementation gap of new technologies and industry solutions. Clarity works with researchers and the end user to ensure that any technology solution is independently trialled and validated on site to develop a business case for the technology uptake. Clarity is developing capability to facilitate digital transformation, by harnessing the significant miniaturisation of computing power to allow complex computation inside sensors and transmission of timely intelligent information. This can be integrated with traditional control interfaces or via Internet of Things (IoT) dashboards. Additionally, we provide insights, allowing real-time process improvement through the development, implementation and commercialisation of emergent advanced instrumentation and control strategies. Clarity is currently working with CSIRO to implement their new technology suite, in particular the InterFloat™ and iOR™.
About JKMRC Friday Seminars 2019
Welcome to the 2019 Series of the JKMRC Friday Seminars.  The list of presentations covers a large breadth of interesting topics, from social licence to operate, to mineral processing through to mine closure.
If you wish to watch past presentations or a missed Seminar, you can access the videos uploaded to YouTube through the following link: https://www.youtube.com/user/smiuq