Artificial Intelligence and Machine Learning in mineral processing
1 November 2019

9:00am

–

10:00am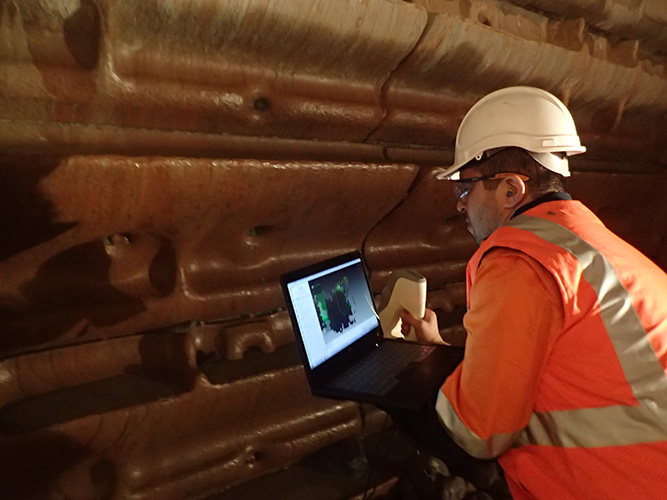 Gordon Forbes and Francisco Reyes are researchers at the Julius Kruttschnitt Mineral Research Centre, working in the APPCo program under the leadership of Mohsen Yahyaei.  APPCo aims to transform unit process modelling and simulation, improving on from the steady-state models previously developed.  This transformation will include the development and application of new techniques that make greater use of data generated on-site and sensor technologies in combination with advanced process control, computational analytics and modelling techniques.
Over the last decade there has been a strong move toward implementing Artificial Intelligence (AI) and in particular Machine Learning (ML) to improve the productivity of mining operations, enhance environmental and social performance and increase the health and safety of personnel. The mining industry is at the technological stage that we can develop a fully autonomous underground mine, integrate operational data for near-real-time decision making, promote the safety of people and control energy and water utilisation. However, looking to the future, there remains a need to develop a common understanding of capabilities and tools which implementation of AI and ML enables for advanced process prediction and control. The argument for having a common understanding is that technical specialists need different technical solutions, models and technologies that are appropriate to their operations and skills. This presentation reviews the application of ML methods and tools in mineral processing with particular emphasis on opportunities and challenges of using AI tools for process control.
About JKMRC Friday Seminars 2019
Welcome to the 2019 Series of the JKMRC Friday Seminars.  The list of presentations covers a large breadth of interesting topics, from social licence to operate, to mineral processing through to mine closure.
If you wish to watch past presentations or a missed Seminar, you can access the videos uploaded to YouTube through the following link: https://www.youtube.com/user/smiuq