Book presentation – Local Experiences of Mining in Peru
29 September 2020

9:00am

–

10:00am
Overview: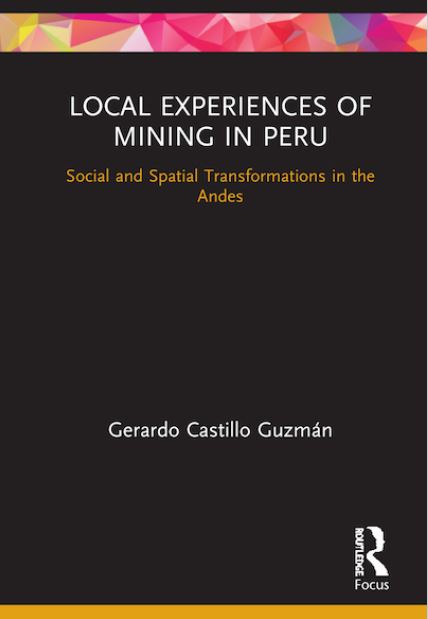 Dr Gerardo Castillo Guzmán and an expert panel will discuss his recently published book,
Local Experiences of Mining in Peru: Social and Spatial Transformations in the Andes
( Routledge Studies of the Extractive Industries and Sustainable Development, 2020).   The book draws extensively on field research undertaken by Gerardo in the area of Rio Tinto's La Granja exploration copper project in the northern Peruvian Andes. By documenting the experiences of a selection of La Granjan families over a 20 year time-frame, the study provides unique insights into how rural societies in Peru have been impacted by – and have adapted to – large-scale mining developments. 
Host: Emeritus Professor David Brereton
Speakers: Dr Gerardo Castillo Guzmán, Professor Deanna Kemp, Elizabeth Castro (Australia Peru Chamber of Commerce)
About the author: Gerardo is an Associate Professor of Anthropology at the Pontificia Universidad Católica del Perú (PUCP) and an Honorary Research Fellow at the Centre for Social Responsibility in Mining (CSRM). He holds a PhD from The University of Queensland. Read bio in full
Free download of introductory chapter: https://www.taylorfrancis.com/books/9780429292255
Routledge: https://www.routledge.com/Local-Experiences-of-Mining-in-Peru-Social-and-Spatial-Transformations/Castillo-Guzman/p/book/9780429292255
About SMI Webinar Series
The Sustainable Minerals Institute Webinar Series showcases the exciting research underway across SMI - from processing to social performance to health and safety - join us on a Tuesday for the presentation followed by Q&A with the researcher.