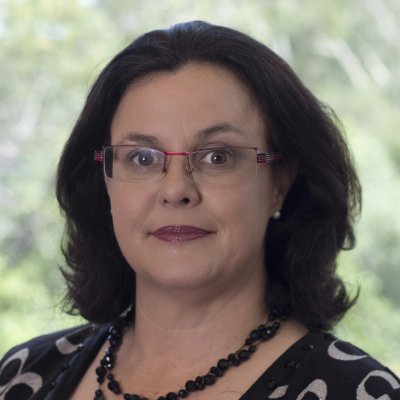 Professor Ben Adair, Director of SMI's Production Centres, has been appointed as Managing Director and Chief Executive Officer of CRC ORE.
Following more than a decade in senior leadership roles within SMI and the Julius Kruttschnitt Mineral Research Centre (JKMRC), Professor Adair will lead the second stage of CRC ORE following the recent announcement of a further six years of funding.
SMI Director Professor Chris Moran congratulated Professor Adair on his appointment.
"Professor Adair was instrumental in getting the first phase of CRC ORE off the ground in 2010, so this appointment is the culmination of his work behind the scenes," Professor Moran said.
"Professor Adair has been a highly-valued member of SMI's leadership achieving high-impact in Australia and abroad, particularly his efforts for our International Centre of Excellence in Chile.
"His appointment will mean SMI will continue to have strong ties to CRC ORE and we look forward to actively helping deliver on the potential of grade engineering."
Professor Adair joined SMI from Rio Tinto as the Director of JKMRC in 2004 and later took up a role as the Director Rio Tinto Centre for Advanced Mineral Separation. He was SMI's Deputy Director (Technical) before taking on the role of Director of the Production Centres this year.
Professor Moran said UQ, through SMI and the School of Mechanical and Mining Engineering, would continue its partnership with CRC ORE as an Essential Research Participant. SMI's technology transfer company, JKTech Pty Ltd will also strengthen its engagement with the CRC. Professor Adair will retain his title with UQ.
Professor Alice Clark (pictured), former President of the Australian Institute of Mining and Metallurgy (AusIMM), will immediately join SMI as the Director of Production Centres.
Professor Clark's previous roles include Chief Geologist Mount Isa Mine Operations, Deputy Chairperson Joint Ore Reserves Committee (JORC), President and Chairperson of the Board of the Australasian Institute of Mining and Metallurgy (AusIMM). Earlier this year she was honoured with the AusIMM Beryl Jacka award in recognition of extraordinary and sustained service to the Institute.
Professor Moran said it was a great sign of confidence in SMI's work to attract someone of Professor Clark's talent and industry standing.
Professor Clark has 30 years of minerals industry experience and has held senior managerial positions as well as consulting to government and major resources groups involved in operations development, and mergers and acquisitions. Her work on a variety of mineral deposits has spanned exploration and mine geology, resource and reserve estimation, feasibility studies, due diligence review, professional mentoring, and operations and corporate management.
"Professor Clark's connections, leadership and experience will bring industry stakeholders closer to SMI, facilitating delivery of value and productivity enhancements at a time when innovation is needed more than ever," he said.