Co-authored by: 
Damien Giurco Professor of Resource Futures, University of Technology Sydney
Nicholas Arndt Professor of Geosciences, Université Grenoble Alpes
Saleem H. Ali Distinguished Professor of Energy and the Environment, University of Delaware (USA); Professorial Research Fellow, The University of Queensland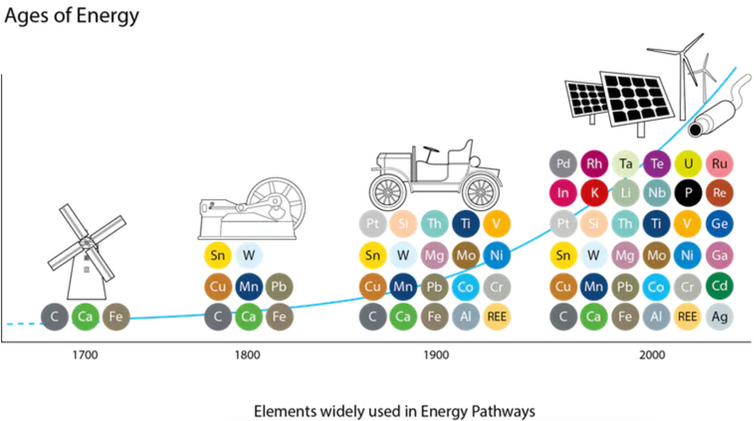 Representatives from around the world are meeting in Bonn this week to discuss progress towards the goals of the Paris climate agreement. A large part of this challenge involves rapidly scaling up the deployment of renewable energy, while curbing fossil fuel use – but little attention has been paid to the minerals that will be needed to build these technologies.
Wind and solar infrastructure, batteries and electric vehicles all require vast amounts of mined (and recycled) resources. These range from copper for wires and electric motors, to lithium and cobalt for batteries, to smaller amounts of rare metals like indium and gallium for solar cells.
The problem is that the current system for mining these minerals is not always efficient; it's polluting and is subject to increased social pressure and public protests. Instead, we need a new international mechanism to coordinate global mineral exploration that looks to our future supply needs.