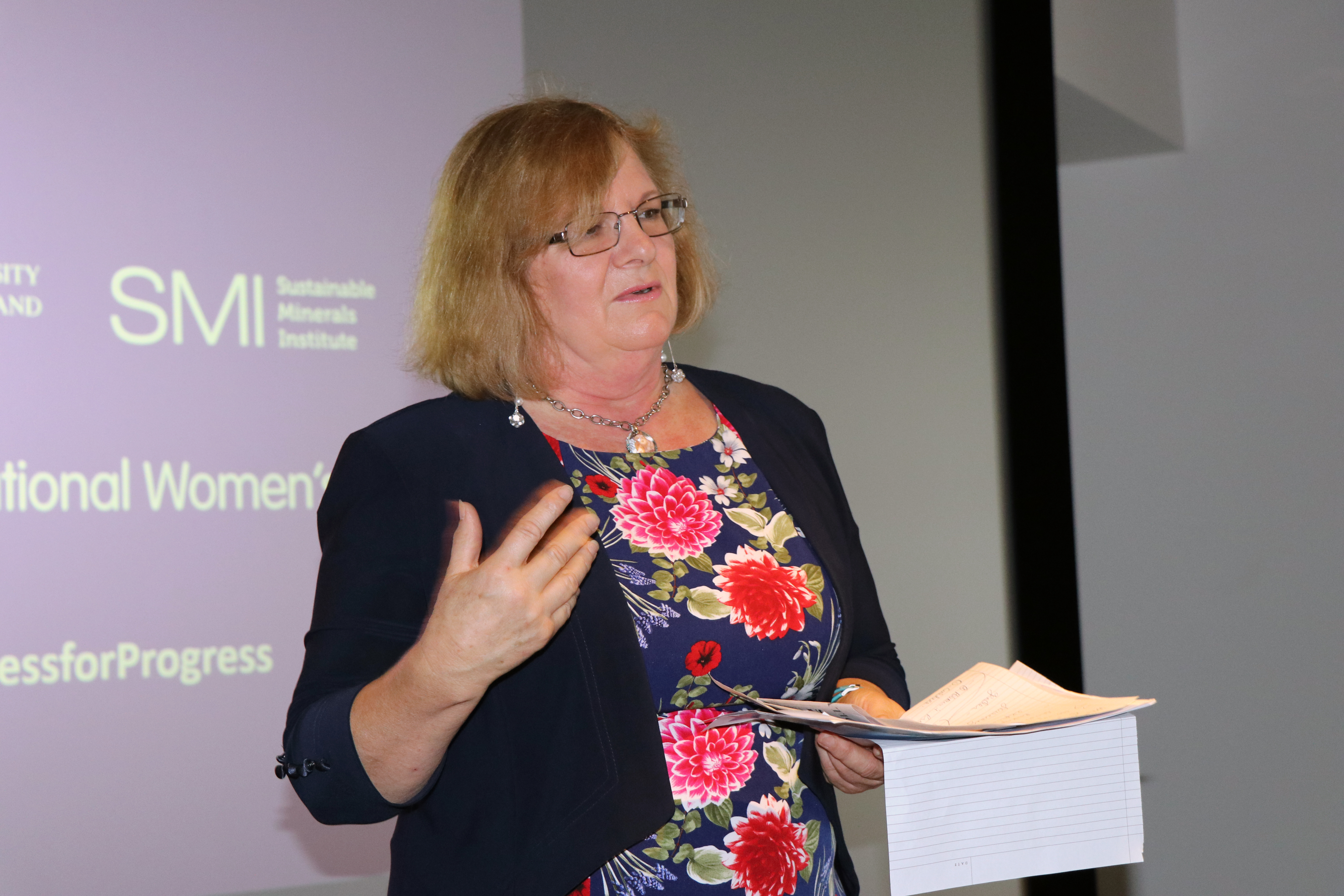 To celebrate International Women's Day 2018 SMI held a morning tea and was addressed by Adjunct Professor Christine Charles who spoke to the attendees about gender parity and what each individual- both men and women can do to bridge the gap.

Adjunct Professor Charles discussed her personal experiences of working for the rights of women in mining, Indigenous communities and on the gender equity board for the defence force.  
"We talk about #PressforProgress but who is that progress for?"
Adjunct Professor Charles posed to the audience that we need solutions which encompasses everyone not just the upper middle class. 
"Women [in mining] often did not want to be spotlighted due to the lack of support... If you don't address culture nothing else matters" 
She called from both men and women in leadership positions to influence the areas that they could to enact change. 
"If men don't talk to other men about this it will forever remain a women's issue"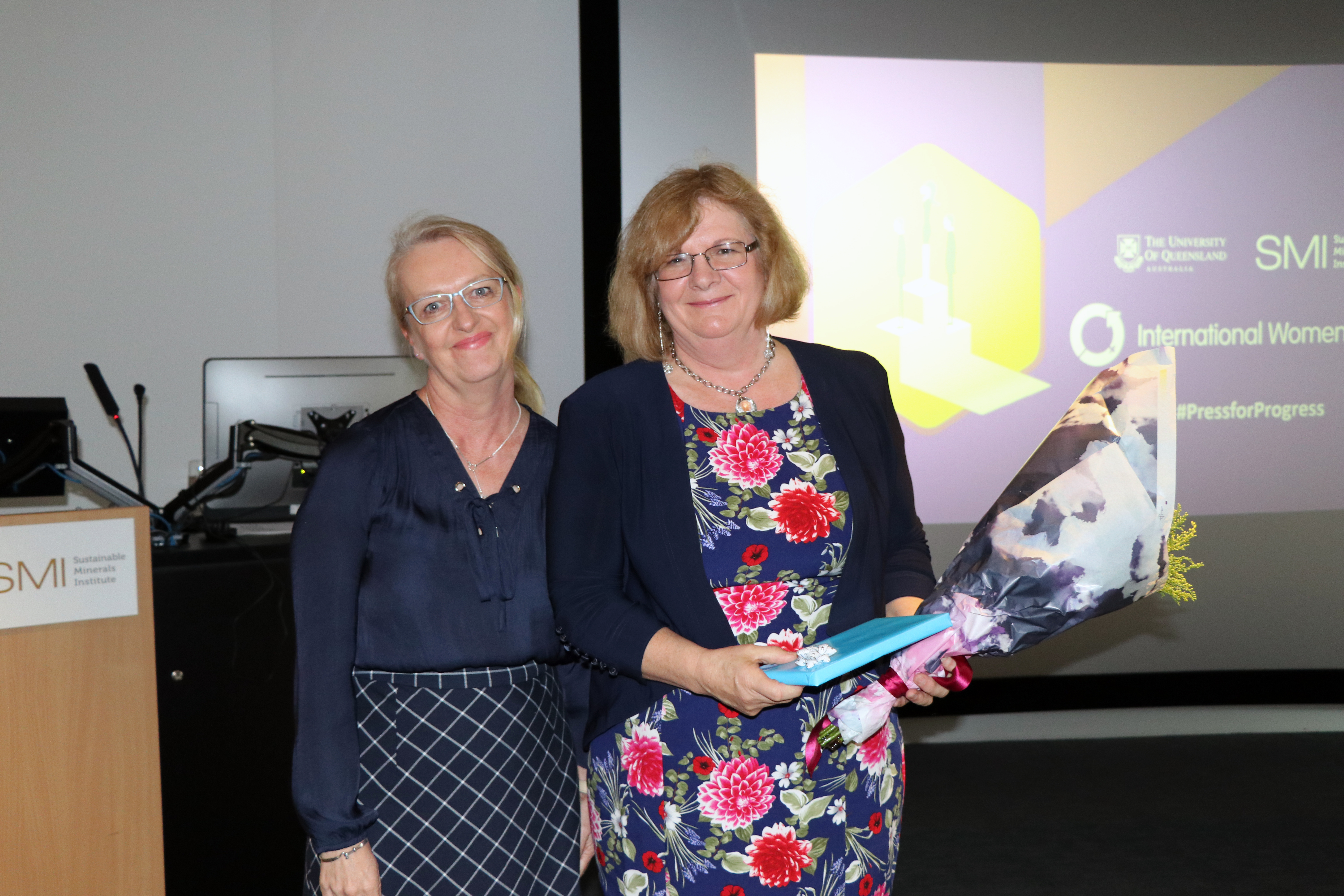 Now, more than ever, there's a strong call-to-action to press forward and progress gender parity. There's a strong call to #PressforProgress motivating and uniting friends, colleagues and whole communities to think, act and be gender inclusive.
With the World Economic Forum's 2017 Global Gender Gap Report findings telling us that gender parity is over 200 years away - there has never been a more important time to keep motivated and #PressforProgress. And with global activism for women's equality fuelled by movements like #MeToo, #TimesUp and more - there is a strong global momentum striving for gender parity.

And while we know that gender parity won't happen overnight, the good news is that across the world women are making positive gains day by day. Plus, there's indeed a very strong and growing global movement of advocacy, activism and support.

So we can't be complacent. Now, more than ever, there's a strong call-to-action to press forward and progress gender parity. A strong call to #PressforProgress. A strong call to motivate and unite friends, colleagues and whole communities to think, act and be gender inclusive. International Women's Day is not country, group or organisation specific.
The day belongs to all groups collectively everywhere. So together, let's all be tenacious in accelerating gender parity. Collectively, let's all Press for Progress. 
How will you #PressforProgress in 2018?
The International Women's Day 2018 campaign theme is #PressforProgress.
Individually, we're one drop but together we're an ocean. Commit to a "gender parity mindset" via progressive action. Let's all collaborate to accelerate gender parity, so our collective action powers equality worldwide.
---
Christine Charles is an Adjunct Professor at the CSRM. Christine is a senior business leader who has held a variety of positions in the private sector, public sector, community sector and academia.  Christine is an independent chair and director, and provides strategic advice in the mining and oil and gas, energy sectors.

Christine has extensive experience working in advisory positions in the resources sector and currently chairs the CSRM Advisory Board.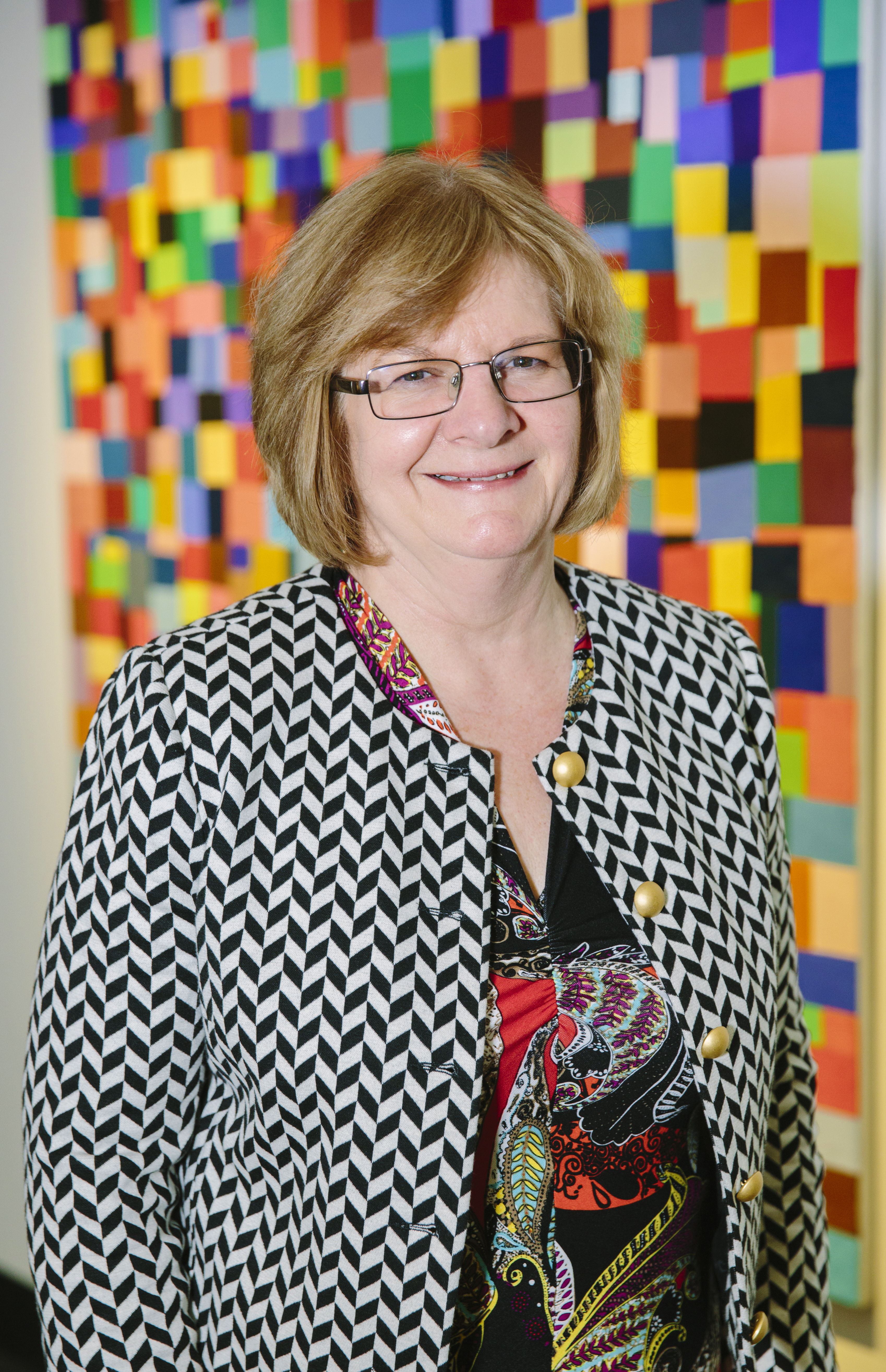 From 1997 to 2002, Christine was the Chief Executive of the South Australian Department of Human Services. Prior to that, she headed the South Australian Cabinet Office for four years after holding a number of senior government positions.  She has worked for the World Health Organisation as a senior consultant based at the International Centre for Health Systems Development, Kobe, Japan working on health and welfare systems in mega cities.  She has also worked for a number of NGOs within Australia.
Christine has a long involvement supporting Australia's pathway to reconciliation with first Australians. She is Deputy Chair of Aboriginal Enterprise in Mining Energy and Exploration, a fast growing industry association supporting Indigenous business. She actively supports the development of a strong independent commercial and economic Indigenous sector, and is passionate about strengthening regional areas.