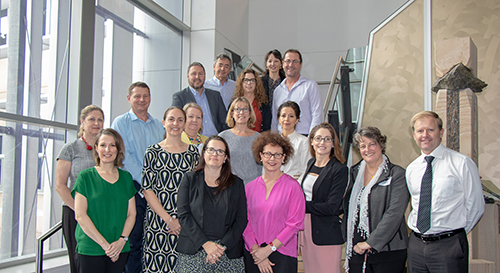 University of Queensland researchers and a number of leading mining companies have formed a three-year consortium to research effective mine closure strategies.
The 'Social Aspects of Mine Closure Research Consortium' met for the first time at UQ on 10 May and committed to expanding the data which government, industry, and communities rely on when making decisions on mine closure.
The Consortium includes researchers from UQ's Sustainable Mineral Institute (SMI) and delegates from BHP, Rio Tinto, Anglo American, Newcrest Mining Limited, Newmont Goldcorp, OceanaGold and MMG.
UQ's Professor Deanna Kemp, who heads the Centre for Social Responsibility in Mining (CSRM), said the meeting reinforced academia and industry's willingness to work together on pressing challenges facing the industry.
"A mine's legacy endures long after its last product leaves the ground and there are often a complex set of social aspects to address," Professor Kemp said.
"One of the main issues is the lack of relevant social performance data, innovative case studies, and a strong regulatory framework for this part of the mine life cycle.
"Friday's meeting demonstrated industry's appetite to invest in research, and to proactively improve its approach by engaging, discussing, and supporting the research necessary to creating evidence-based strategies."
Rio Tinto's Head of Closure Peter Harvey said the Consortium offered an opportunity for the industry to collaborate on an increasingly important issue.
"Closure and the social aspects of closure are a strategic issue for the whole industry moving forward and Rio Tinto have a number of mines approaching that part of their lifecycle," he said.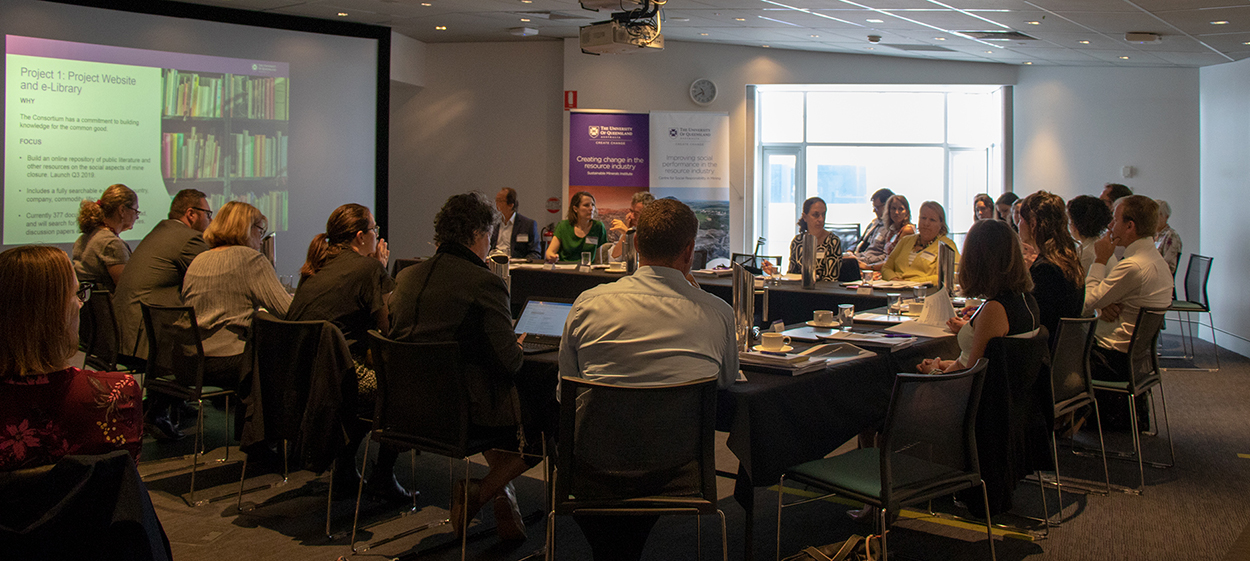 "Collective thinking has the potential to generate outcomes, systems, and processes which will help us with the challenges of closure.
 "Responsible management of communities and social performance is an absolutely fundamental enabler of our business performance and ability to mine in the short, medium and long term.
"Put very simply, our relationships with communities are the single longest continual relationship with any of our stakeholders."
 OceanaGold Executive Vice President Sharon Flynn said there was potential for the Consortium to develop tools that would have a real effect.
"We want to be pushed in our thinking on planning for closure, we want to learn from other experiences and case studies, and we want practical tools to improve how we go about it," Sharon said.
"CSRM and SMI are the best group to work with on the tough challenges like the social aspects of mine closure or mine transition from the social perspective.
 "I have faith that whatever comes out of this project will be something we can immediately turn around and start using every day in our business."
After a day of discussion, the Consortium's industry delegates and CSRM researchers, agreed to move forward with several projects.
Media: Connor Pound, Sustainable Minerals Institute c.pound@uq.edu.au / 0414 011 757