The Sustainable Minerals Institute (SMI) Advisory Board Chair and resources industry veteran Charlie Sartain has been recognised for his contributions to the mining industry and his ongoing support for The University of Queensland and SMI with an Honorary Doctorate in Engineering.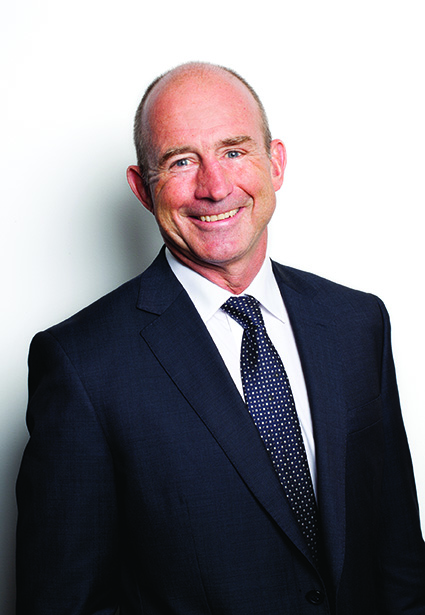 Charlie has over 35 years experience in the mining industry, initially at Mount Isa Mines (MIM) and then in various roles in the gold and base metals industries. After working for MIM for 20 years in engineering and senior management roles, Charlie joined Xstrata plc, where he became CEO of the company's largest global business unit, Xstrata Copper, one of the world's leading copper companies.
In recent years Charlie has taken on various governance roles in Australian and internationally listed companies and for not-for-profit organisations. He is also a Fellow of the Australasian Institute of Mining and Metallurgy and a Fellow of the Australian Academy of Technology and Engineering. He served two four year terms on the Senate of the University of Queensland and has been involved on the Advisory Board of the Sustainable Minerals Institute for fifteen years. 
Charlie said he was deeply appreciative of the award and said it marked a meaningful milestone in his career.
"It is a great privilege to have received an Honorary Doctorate at The University of Queensland, and to have had my close working relationship with UQ and engagement with industry recognised," he said.
"My involvement with the University first began during my tenure as Chief Executive Officer for Xstrata Copper, during which time the company provided scholarships, support for academic positions and funding for research across technical and sustainability areas.
"Academia, and especially The University of Queensland, continues to add huge value to mining companies and the industry more generally through its ability to work with companies to identify and provide solutions for critical strategic issues."
"From the inception of SMI, I've been interested in the centre-focused approach which produces sustainable solutions to industry challenges and connects the various disciplines of the mining industry in a unique way."
Sustainable Minerals Institute Director Professor Neville Plint said Dr Sartain's willingness to share his knowledge and experiences, as well as his strong chairmanship have been invaluable.
"SMI Directors have benefited from Charlie's considered and pragmatic advice for the past 15 years, and that has been instrumental in bringing SMI to where it is today," he said.
"He has a detailed and thorough understanding of the Institute, its multi-disciplinary capability, and its people.
"Through a vast network of contacts, Charlie can connect our thinkers with industry leaders who share an interest in making real, sustainable changes in the industry.
Charlie was presented with the Honorary Doctorate in Engineering during a ceremony at The University of Queensland's St Lucia campus on 17 July 2019.