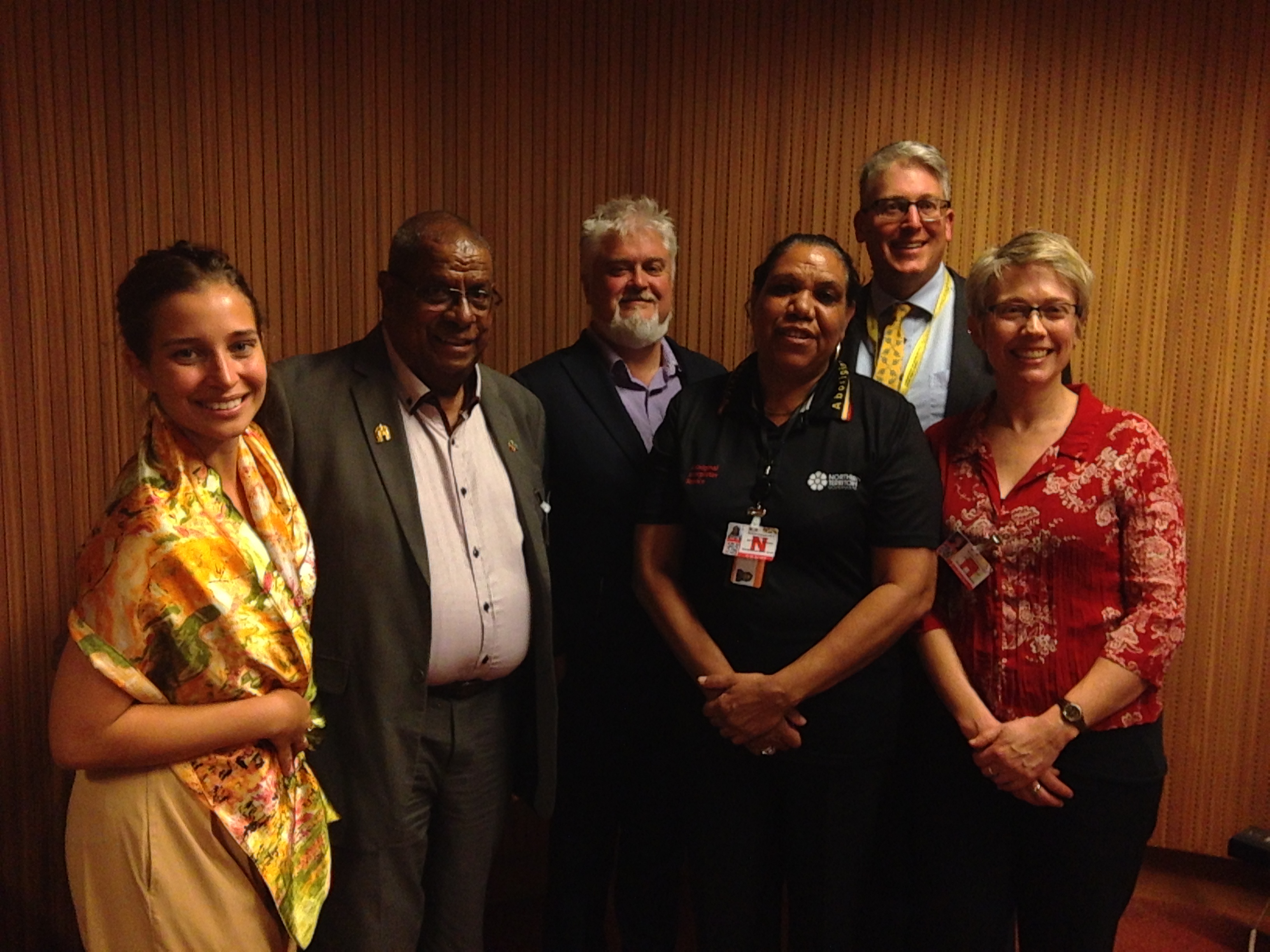 UQ Senior Research Fellow Dr Sarah Holcombe recently addressed international stakeholders at the UN to share findings from her pioneering project to translate the Universal Declaration of Human Rights (UDHR) into an indigenous Australian language.
The Australian Mission to the UN invited Dr Holcombe as a result of her work to translate the UDHR into the Pintupi-Luritja language, which aligns with the UN's push to preserve and promote indigenous languages.
The United Nations General Assembly declared 2019 the International Year of Indigenous Languages as part of that initiative.
Sarah said while the plan was originally to translate the UN Declaration on the Rights of Indigenous Peoples, (UNDRIP), as part of her ARC Future Fellowship project, she realised a more fundamental approach to rights would be necessary.
"Very few Anangu I was working with had heard the words 'universal human rights', so before discussing the UNDRIP I realised it would be beneficial to first translate the UDHR," Sarah said.
"The UDHR embodies key cultural norms and principles like freedom, conscience, reason, equality, and the concept of 'rights' itself. So interpreting these concepts to make them meaningful to speakers also highlights Aboriginal theories of knowledge and cultural perspectives.
"And so a conversation can begin in language. And it is clear that kinship remains the central organising principle in Anangu social life.  
"Thus, to explore the assumptions embedded in the Declaration is also to explore the foundations of the secular modern person. Can this rights-bearer accommodate the ideals of the relational spiritual Anangu person?"
"Rights literacy in language recognises the importance of language to Indigenous culture and community wellbeing, so hopefully this translation will be the start of many more translations.  
"Unless you know about your rights, how can you speak up for them and think about what they might mean for you?
Dr Sarah Holcombe further explores the contradictions and tensions of localized human rights work in very remote Indigenous communities in Remote Freedoms.