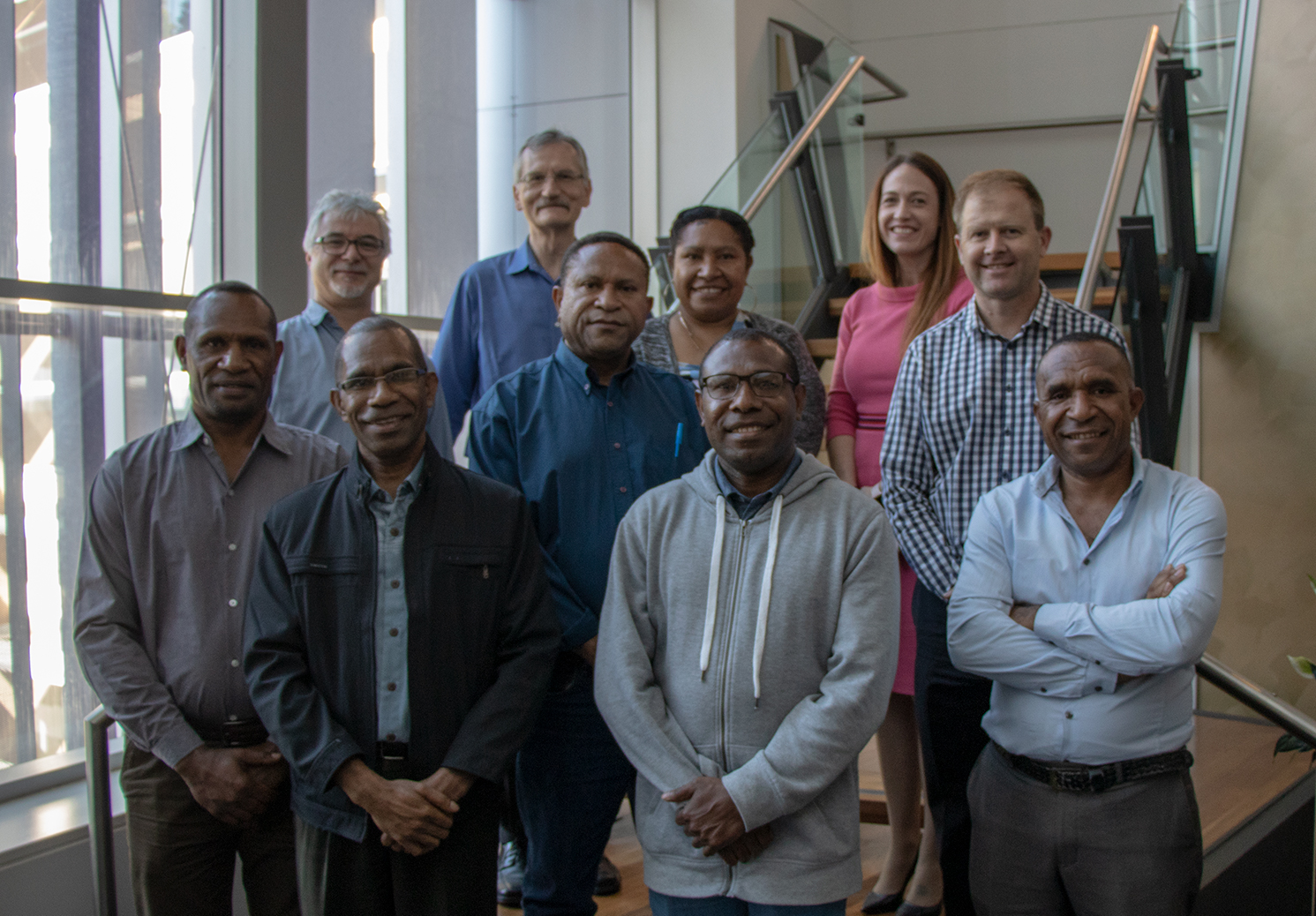 An introduction to The University of Queensland's (UQ) mining minds has kick-started a recently signed partnership with the PNG University of Technology (UNITECH).
An academic delegation led by Dr Gabriel Arpa, the head of UNITECH's Department of Mining Engineering, was hosted by UQ's Sustainable Minerals Institute and invited behind the scenes to see what is driving UQ's mining education and research activities.
It is the first initiative under the UQ-UNITECH partnership, which was formalised in August when the Universities' Vice-Chancellors met in Port Moresby.
SMI Transformational Learning Program Leader Robin Evans said the visit spurred collaborative thinking and highlighted opportunities for cooperation in education and research.
"UQ is ranked third in the world for mining related disciplines and SMI consistently ranks in the top five mining-focused research institutes, so we are well placed to assist UNITECH's already growing mining faculty," Robin said.
"The delegation engaged with researchers from the Faculty of Engineering, Architecture and Information Technology, the Institute for Teaching and Learning Innovation, and the Sustainable Minerals Institute to identify potential areas or collaboration.
"Sharing experiences and knowledge between two groups sparked a lot of conversations about technology, new concepts, and future opportunities.
"UQ and UNITECH have a lot to gain from collaborating in areas like teaching and learning practices, curricula development, research and co-supervision of research students."
The partnership between UQ and UNITECH is being supported by Newcrest Mining and the Australian Government.