And that's a wrap! The Sustainable Minerals Institute (SMI) and Australian Broadcasting Corporation (ABC) hosted the Global Leadership Series event Minerals, materials and a sustainable future after months of planning, dozens of interviews, meetings with subject matters experts, and a couple of technical quandaries – and its already been picked up for broadcast.
To reinforce the positive feedback SMI has been receiving since the event, the ABC has confirmed the program will be airing at 8:00pm AEDT (7:00pm Queensland time), Friday 13 December on ABC News Channel, titled Think Twice. That's right, if you weren't able to attend the event in person you still have a chance to see just how the night progressed.
The event was produced by SMI in collaboration with the School of Communication and Arts and the ABC, and aimed to take mining out of the political arena and facilitate a national conversation about the role of the sector in Australia's sustainable future.
The night's success is in no small part due to the eloquence of the event's eclectic panel, which featured Jaru woman and experienced regional consultant Vanessa Elliot, Australian Conversation Foundation President Mara Bun, Newcrest Mining CEO Sandeep Biswas, and SMI's own Professor Neville Plint.
With a shared protfolio covering all the topics discussed - coal and the climate, minerals in renewables, tailings and the legacy of mines, and a sustainable future - each panel member was able to weigh in with their own perspectives, recalling different experiences that represented everything from high-level planning to hands-on provision of frontline services.
The diverse mix of engineers, social scientists, mining executives, environmental scientists and concerned citizens included in the crowd also reflected SMI's extensive support network and the public's keen interest in how the larger conversation around mining will play out.
Last and certainly not least, the project's production and planning team deserve kudos. The event would not have happened without tireless input from HASS's Professor Peter Greste, Richard Murray, Daniel Seed, Daisy Siddall, Anthea Belessis, and Dante Aloni, and SMI's Professor Daniel Franks and Gillian Ievers.
---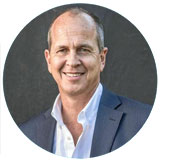 Moderator – Professor Peter Greste
UNESCO Chair of Journalism and Communication, The University of Queensland
Professor Peter Greste is an award-winning foreign correspondent who spent 25 years working for the BBC, Reuters and Al Jazeera in some of the world's most volatile places. From Latin America, Africa, the Middle East, he reported from the frontlines and beyond. He may be best known for becoming a headline himself, when he and two of his colleagues were arrested in Cairo while working for Al Jazeera and charged with terrorism offences. In letters smuggled from prison, he described the arrests as an attack on media freedom. The letters helped launch a global campaign that eventually got them released after more than 400 days in prison. 
He has since become a vocal campaigner and advocate for media freedom – a stance that has earned him awards from Britain's Royal Television Society, the Walkley Foundation, the RSL's ANZAC Peace Prize, the Australian Human Rights Commission's Human Rights Medal, and the International Association of Press Clubs' Freedom of Speech Award. He has written about his experiences in Egypt and what he regards as the global war on journalism in a book, The First Casualty. He continues to investigate and report on critical challenges facing Australia and the world.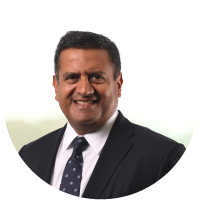 Sandeep Biswas
Sandeep Biswas is the Managing Director and Chief Executive Officer of Newcrest Mining, one of the world's largest gold mining companies. Sandeep graduated from The University of Queensland in 1983 with a Bachelor of Engineering and has since gained extensive experience within the mining industry across Europe, North America and Australia. Sandeep is committed to maintaining safe and stable operations and running existing operations to their full potential, while profitably growing the company.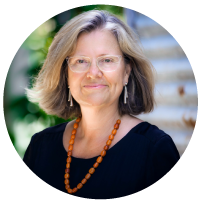 Mara Bún 
Mara Bun is the President of the Australian Conservation Foundation. Mara is a passionate environmental activist with experience in non-profit, finance, public policy and consulting and is committed to fostering innovative climate solutions. She is also the non-executive Director of Australian Ethical Investment and the non-executive Director of Enova Community Energy alongside a number of consulting roles.
Vanessa Elliott
Vanessa Elliott is a Jaru woman from the Kimberley region of WA. She has over 20 years, experience in economic development, community services, regional and remote project management, town planning, headworks, energy, mining and service commissioning. Her career has spanned the corporate, public, and non-profit sectors and includes a decade of experience within the resources industry. Vanessa is currently on the board of Desert Knowledge Australia (DKA) and Commissioner of the Forest Products Commission WA.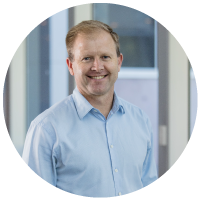 Professor Neville Plint
Professor Neville Plint is the Director of the Sustainable Minerals Institute (SMI) at The University of Queensland and holds over 20 years of experience in the mining sector. Neville's extensive background focused on delivering improved operational performance on mining sites by developing and implementing new technologies, whilst establishing a global network of research professionals in academic institutes, mining companies and research organisations.