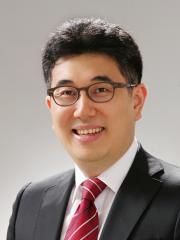 Sustainable Minerals Institute (SMI) Honorary Professor Yong Sik Ok is one of the world's most influential scientific minds, according to a recently released report.
Professor Ok, a member of Professor Longbin Huang's group, was identified as the 2019 Highly Cited Researcher in Environment and Ecology by the Web of Science Group.
Highly Cited Researchers are those who demonstrate significant influence through the publication of multiple papers that are highly cited by their peers.
Professor Ok has published over 600 research papers, 41 of which were ranked as Web of Science ESI top, and has been cited a total of 12,951 times.
In collaboration with Prof Longbin Huang, Prof Ok is promoting The University of Queensland (UQ) and SMI by co-organizing international conferences and research publications. Most recently Prof Huang and Prof Ok are organizing the Asia Pacific Rim Universities (APRU) symposium on sustainable waste management.
UQ Vice-Chancellor and President Professor Peter Høj AC said the presense of 28 UQ researchers on the list reflected the calibre and impact of the University's research talent.
"This list is peer-rated, so our UQ scientists have been identified within their own global research community as influential knowledge leaders," Professor Høj said.
"This list positions UQ as a prominent research facility in the world – placing well inside the top 50 ahead of many world famous institutions.
"I want to congratulate all our highly cited researchers, including 12 new UQ entrants, who are making their mark among the world's best."
Those making the list cover fields as diverse as agricultural, plant and animal sciences, medicine, chemistry, environment and ecology, social sciences, biology, and psychology.
The full Highly Cited Researchers 2019 list can be found online here.