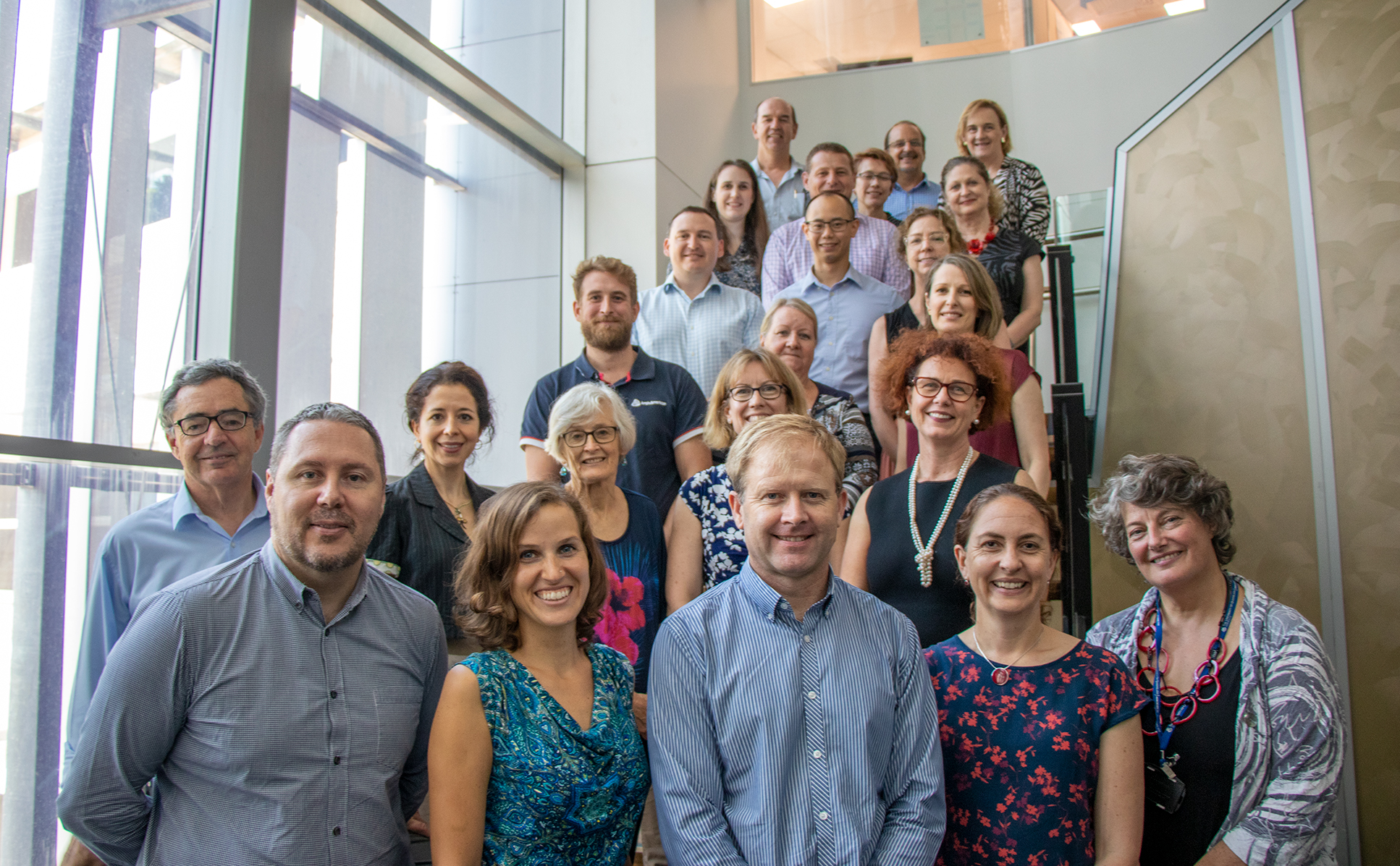 The Social Aspects of Mine Closure Research Consortium has started its second year with a new industry partner and the delivery of findings from several successful research projects.  
Researchers from the Sustainable Minerals Institute's Centre for Social Responsibility in Mining (CSRM) presented findings from a range of projects to delegates from the Consortium's industry partners BHP, Rio Tinto, Anglo American, Newcrest Mining Limited, Newmont Corporation, OceanaGold and new addition MMG Limited.
The Consortium is a multi-party, industry-university collaboration that aims to conduct research which challenges accepted industry norms and practices, and demands new approaches that place people at the centre of mine closure.
CSRM Director Professor Deanna Kemp said the Social Aspects of Mine Closure Research Consortium had reached an important milestone.
"The Consortium has been bolstered by MMG's decision to join as an industry partner. MMG has supported CSRM initiatives in the past, including the 2018 discussion paper which led to the Consortium's creation", Professor Kemp said.
 "MMG is active in the mine closure space, through operations like their Century Mine, and has demonstrated its interest in being part of conversations that will improve practice.
"With social performance and closure specialists from seven leading mining companies at the table, we now have a unique opportunity to advance the thinking on closure in a way that will benefit local communities, government and industry."
CSRM Research Project Manager Rodger Barnes, who is completing a project under the Consortium titled Indigenous groups, land rehabilitation and mine closure: exploring the Australian terrain, said the Consortium offers a platform through which real change can be achieved.
"Our project is driven by the need to find innovative ways to improve levels of participation of local Indigenous landowning groups in mining operations on their land  as well as  meeting the increasing expectation that companies engage local communities through the closure planning process. The aim is to explore the opportunities and constraints for Indigenous groups to conduct environmental management and rehabilitation activities on mine sites.
"For Indigenous groups, this means increasing technical skills and self-confidence, gaining regular access to land and meaningful work, and more options for developing career pathways in land management.
"For mining companies, this addresses local employment and contracting commitments, and provides a mechanism to contribute positively to Indigenous land management and regional biodiversity, and offers clearer pathways to relinquishment through improved landowner relationships and trust.
"Being endorsed by the Consortium means the project and its findings are on a platform from which it can be engaged with and understood by leading companies in a way that will, hopefully, lead to implementation or trials.
"We are now able to approach Indigenous groups and say 'we've got seven leading mining companies supporting this initiative', which reinforces the prospects for making an impact in this area.
"We will now move to the next stage of the project, with UQ backing further research that will involve going back to the sties we've studied and engaging with them in a way that will continue the conversation and learning.
To read more about the Social Aspects of Mine Closure Consortium and its activities, visit www.mineclosure.net.