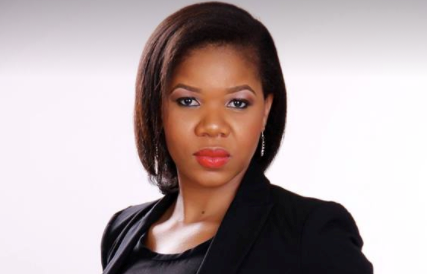 Chinwe Ezeigbo joined the Sustainable Minerals Institute's Centre for Social Responsibility in Mining as a PhD student in 2018, following an international career that increasingly focused on resource governance.
Ahead of International Women's Day 2020, we sat down with Chinwe to ask her a few questions about her career.
Could you walk us through your career prior to joining SMI?
 "I finished my bachelor's degree in Law from the Anambra State University in Nigeria in 2007, and then went on to law school for a year. After that I got into legal practice, as a junior legal officer, representing clients in civil and criminal cases. I did this for a year.
"I then won the Nigerian Government Petroleum Technology Development Fund (PTDF) scholarship for my post graduate degree and went off to the Centre for Energy, Petroleum and Minerals Law and Policy (CEPMLP) at the University of Dundee in Scotland in 2010. I studied for a master's degree in Energy law and policy.
"While I was doing my master's degree, I took a module on climate change and energy policy. I became very interested in learning more, so I applied for an internship at the United Nations Framework Convention on Climate Change (UNFCCC) in Germany. I was fortunate to get selected.
"That was a pivotal time in my career because up until that time I focused on corporate practice – it was my introduction to policy and governance.
"In 2012 I got the job I had before I came to SMI, which was working for Facility for Oil Sector Transparency and Reform in Nigeria (FOSTER), which focuses on improving transparency and accountability in the Nigerian oil and gas sector.
"I started working as a research and policy coordinator in 2012 but gradually went into monitoring and evaluation and knowledge management because I found I was more interested in understanding the impact of the interventions we made in the sector.
"My PhD was influenced by my work at FOSTER. I found that we had more difficulties achieving accountability in the sector, so I set out to understand what it takes to achieve accountability."
Have you seen changes in the way women are treated or viewed in the workplace across your career?
"I think that the perception of a woman's workplace value has changed over the years, especially in Nigeria. As a fresh graduate, there were fewer opportunities for women to lead in organisations. There were some women in leadership positions, but they were few.
"Now I find the perception of the value of women in the workplace is gradually improving. Increasingly, organisations are hiring women and also giving them an opportunity to take on leadership roles.  I think it is because women are becoming more assertive in the workplace and there's been a global change in the perception of what women bring to a workplace. There is still some room for improvement."
Based on your own experiences, what advice would you give to young women about to start their career?
 "The advice I would give to someone starting their career is 'speak up'. Don't think that because you are new you don't have ideas. The person who matters the most will be listening."
If you would like to learn more about the Sustainable Minerals Institute, its people and its research, visit  smi.uq.edu.au.