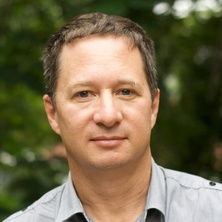 As the role of automation in the mining industry grows, researchers from The University of Queensland's Sustainable Minerals Institute (SMI) have secured funding from the mining industry to undertake research that aims to ensure increased system automation is accompanied by improvements to safety and health.
The funding will support several projects as part of the Human Aspects of Mining Automation research program developed by SMI's Minerals Industry Safety and Health Centre and involve researchers from across UQ.
BHP Mitsubishi Alliance (BMA) is contributing $300,000 and Whitehaven Coal, as part of an enforceable undertaking, is contributing $225,000 to a multi-year collaborative research consortium initially focussed on four priority human aspects of automation topics: risk analysis; human-centred design; training; and health.
UQ Human Aspects of Automation Program Leader Professor Robin Burgess-Limerick said the funding would ensure automation would improve safety as well as productivity.
"Australia is at the forefront in the automation of mining equipment, with approximately 40% of all automated fleet installations globally," Professor Burgess-Limerick said.
"It's likely that automation will be a net benefit for safety and health because people are being removed from hazardous areas, however, to ensure that is the case, systems need to be designed with people's capabilities and limitations in mind."
BMA Head of Production Frans Knox said that this research would help BMA further build upon their current health and safety processes.
"Our workforce is fundamental to mine automation and their safety remains our number one priority. This includes their health – both mental and physical – so it is critical that we invest in understanding how our workforce can interact with these new systems in the safest and healthiest way," he said.
Autonomous haulage is in use at BMA's Goonyella Riverside mine and will soon be introduced at Daunia.
"We are seeing some early positive signs from our Goonyella Riverside operation who are at the beginning of their automation journey. Their performance to date continues to build further confidence in the safety case for autonomous haulage."
To read more about MISHC's Human Aspects of Mining Automation Program and its project, visit here.