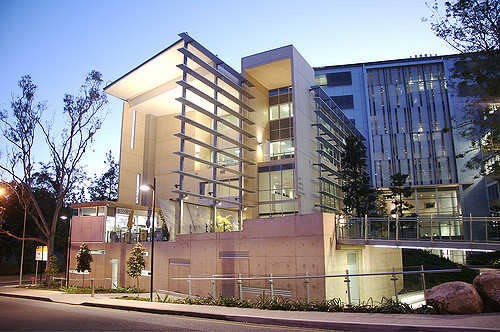 The University of Queensland's (UQ) world-leading Sustainable Minerals Institute (SMI) and the Australasian Institute of Mining and Metallurgy (AusIMM) have announced a new partnership.
As the peak body leading the way for people in resources, AusIMM will work with SMI to highlight research and initiatives on the topics shaping the global minerals industry.
The partnership will draw together expertise from SMI's six research centres and AusIMM's broad industry knowledge base to explore new ideas in complex topics such as declining ore grades, tailings and waste management, exploration, health and safety, social responsibility and much more.
The partnership will share these ideas to AusIMM members and the broader industry through webinars, technical articles and digital content.
SMI Director Professor Neville Plint said the partnership with AusIMM was an opportunity to advance knowledge in the industry.
"AusIMM and SMI are both committed to supporting a sustainable resources industry through training, partnerships and collaboration," Professor Plint said.
"Many of the team at SMI are members of, and have worked with, AusIMM for many years and we are excited to formalise and expand our relationship."
AusIMM CEO Stephen Durkin said the opportunity to work with the renowned and respected SMI would prompt important conversations and help share knowledge to create a safer, more sustainable and more productive industry.
"AusIMM and the SMI share a commitment to advancing science and innovation in the resources sector," Mr Durkin said.
"As the trusted voice for all people in resources, AusIMM promotes professional standards and excellence through sharing research and ideas. This exciting partnership will help to highlight new approaches and the people who are working hard to deliver better outcomes for everyone."
UQ's Sustainable Minerals Institute, was established in 2001 and is committed to developing knowledge-based solutions to the challenges facing the resources sector. The work of SMI is transdisciplinary and their research integrates the expertise of production, environmental, social science, and health and safety specialists.
The Australasian Institute of Mining and Metallurgy (AusIMM) is the peak association for people working in the resources industry. AusIMM was founded in 1893 and operates under Royal Charter. We represent a global community of 13,000 members from 100 countries involved in all aspects of mining.