UQ researchers will collaborate with industry and university partners on a new three-year, $1.65million research project that aims to drive transformational change in the public disclosure requirements of mine tailings information.
Industrial disasters, disclosure deficits: Can transparency level the playing field? was awarded funding under the Australian Research Council's (ARC) Linkage scheme with additional support from industry, and is a partnership between UQ's Sustainable Minerals Institute, Anglo American, Newcrest, the University of British Columbia in Canada, and the University of the Free State in South Africa.
The project has arisen from the historically low levels of information disclosure about tailings facilities. This research supports new requirements for greater tailings transparency and will identify best practices for other parts of the industry to emulate.
The Global Industry Standard on Tailings Management (GISTM) published in 2020, includes new requirements for companies to publicly disclose information about their tailings facilities. The International Council on Mining and Metals (ICMM) has endorsed the standard, and its members have committed to implementation – including the two industry partners Anglo American and Newcrest Mining.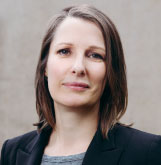 Professor Deanna Kemp and Professor John Owen from SMI's Centre for Social Responsibility in Mining are leading the project. Professor Kemp said the research sits squarely in the public interest and is both critical and timely.
"The project will address two important knowledge gaps in the policy and research literature," Professor Kemp said.
"First, the gap in knowledge about the context in which large-scale tailings facilities are situated. The second is the extent to which transparency initiatives function to maintain 'business as usual', or instead support public accountability of mining, and transformative change.
"The project provides an opportunity for a world-leading team of social scientists and geotechnical specialists to collaborate and innovate – potentially influencing mining and energy markets globally.
"It also has the support of two world-leading resource companies who are determined to use the outcomes of this research to improve their performance," she said.
Professor John Owen said all parties to this grant are committed to examining the potential to enhance public accountability in the technical and societal management of tailings facilities.
"We work from the premise that publicly available information is often not accessible to people who live in poverty, who are land connected, or whose rights and interests are not protected by the state.
"By spanning both interdisciplinary and academic-industry divides, this project will help develop insights into how tailings transparency can enhance the democratisation of knowledge on a deeply technical issue," he said.
SMI Director Professor Neville Plint said the project will also fund two new PhD students, and a Postdoctoral Research Fellow – supporting the pipeline of future talent. It also provides a unique opportunity to clarify the role that mining can play into the future.
"This project will benefit the public, and project-affected people, in potentially transformative ways, and represents a significant opportunity to build Australia's research capacity at the industry interface on one of the mining sector's most high profile and pressing issues – the technical and social performance aspects of tailings facility management," he said.
Media: Gillian Ievers, g.ievers@uq.edu.au 0438 121757