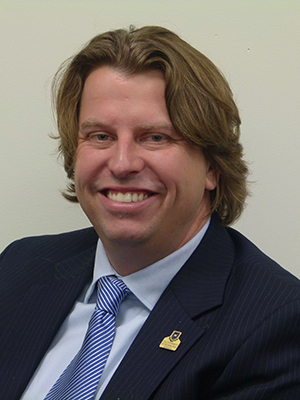 I am proud to announce that The University of Queensland has established a memorial fund in honour of Dan Alexander that will enable PhD students to learn, grow and benefit from his legacy.
Donations made to the fund online, through the bank, or via telephone will be matched dollar for dollar by the University (up to $50,000 per gift) between 6 October 2021 and 6pm on UQ Giving Day, 20 October 2021.
The positive influence Dan had on the people and practices of the mining industry is enormous. His career took him around the world and demonstrated what can be achieved with a combination of technical expertise, a friendly and open personality, and a deep conviction to improving the industry.
Dan's influence, and the confidence it inspires, has been particularly strongly felt at JKTech and the Julius Kruttschnitt Mineral Research Centre (JKMRC). He joined JKTech as a Flotation Specialist in 2000, and his leadership skills and friendly character saw him rise through the ranks until he assumed the role of CEO in 2010 – all the while completing a PhD at the JKMRC, which was conferred in 2007.
He held the CEO position until accepting the role of Head of Technology Development at Anglo American based in London in 2015, where I know his outstanding reputation followed him.
Your donation to the Dan Alexander Memorial Fund will help to support the next generation of PhD students as they begin their journey to becoming the industry's future leaders.
Regards,
Neville Plint