The University of Queensland's Centre for Social Responsibility in Mining (CSRM) is one of four partners on a new $10 million project to improve the governance of natural resources.
The Community-Smart Consultation & Consent Project (CSCC) is a five-year initiative funded by the BHP Foundation and will be implemented by Landesa in partnership with CSRM, RESOLVE, and Conservation International.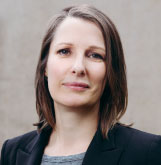 CSRM Director Professor Deanna Kemp said growing demands on natural resources were, in turn, intensifying demand for access to land in many remote and vulnerable regions across the globe.
"These natural resources include minerals, water, land, and renewable energy – such as for solar power and hydropower projects," Professor Kemp said. 
"While some countries and companies require consultation and consent before accessing these natural resources, there is too often an 'implementation gap' between agreed standards of practice and performance on the ground.
"A priority for this project is to work with Indigenous Peoples and local communities to enhance their ability to influence the governance of natural resources on their lands and territories.
"By working globally with Indigenous peoples, local communities, civil society, government, and the private sector, the project will draw attention to the importance of community consultation and consent for all parties."
CSRM, which is part of UQ's Sustainable Minerals Institute, will focus on applied research, and the BHP Foundation's support includes funding for two PhD scholarships and three PhD top-ups.
UQ has committed funding for a further scholarship and two top-ups. One of the PhD scholarships has been identified for an Indigenous Australian.
Sustainable Minerals Institute Director Professor Neville Plint said it was essential to engage Indigenous peoples and local communities in natural resource planning at the earliest possible stage.
"Processes of consultation and consent are a significant issue for many communities, and the Project is an opportunity to support the growth of resilient and sustainable communities," Professor Plint said.
"This project is a good example of industry, academia, government, and communities coming together to find solutions to difficult issues, and we applaud the BHP Foundation for supporting this collaboration."
The CSCC Project features several inter-related objectives to close the implementation gap around community consultation and consent in natural resource governance at a systemic level.
New tools and resources will undergo field testing through strategic pilots in different locations and sectors, and the Project will also support and amplify approaches that are already working.
Research will also be undertaken to strengthen market and policy incentives to enhance demand for good practice in consultation and consent.
All learnings will be accessible during and beyond the lifecycle of the Project via an online hub.
Media: Gillian Ievers g.ievers@uq.edu.au / 0438 121757