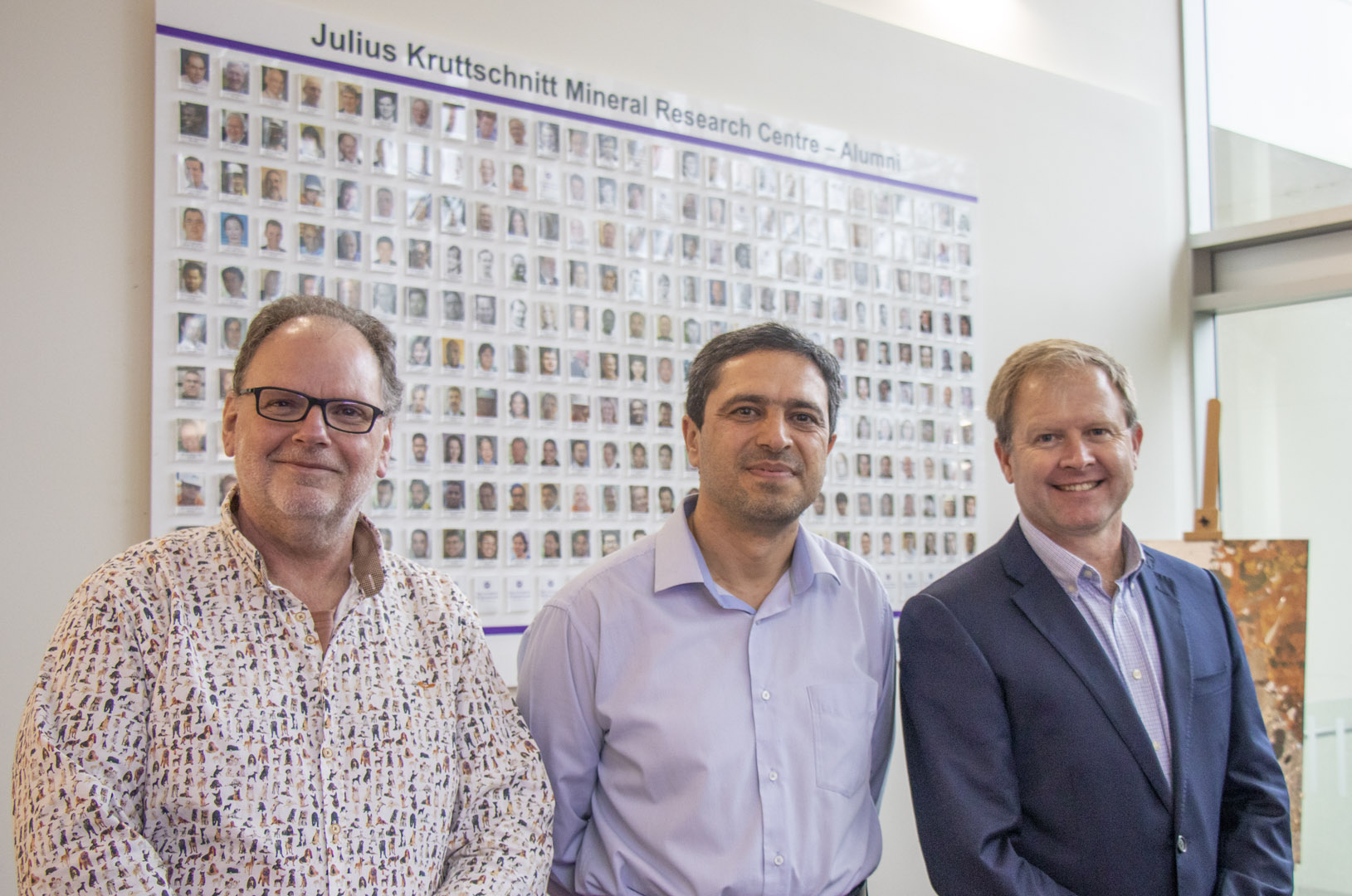 The University of Queensland's (UQ) Sustainable Minerals Institute (SMI) is pleased to announce leading researcher and industry collaborator Professor Mohsen Yahyaei has been appointed Director of the Julius Kruttschnitt Mineral Research Centre (JKMRC).
Professor Yahyaei is an internationally-recognised name in mineral processing, having led world-class collaborative research programs, such as the Advanced Process Prediction and Control and Future Autonomous Systems and Technologies programs, and delivered significant outcomes for industry across the mineral processing value chain.
Professor Yahyaei has been working with the JKMRC since beginning his post-graduate degree in early 2000 and said he is eager to build on the Centre's core strengths
"Technological innovation within a responsible environmental, social and governance (ESG) framework will be the key to our industry supplying society with the mineral necessary for the future, and JKMRC is uniquely positioned to deliver that," said Professor Yahyaei.
"My vision is for the JKMRC to be the go-to place for understanding the fundamentals of novel processing technologies, the de-risking of those technologies, and the creation of the tools required to implement, operate and control them.
"Thanks to our connections with SMI's five other Research Centres and UQ's Schools and Faculties, this technical expertise will be built upon a strong, informed ESG foundation."
SMI Director Professor Neville Plint and Deputy Director Professor Rick Valenta said Professor Yahyaei's appointment would build on the JKMRC's recent successful trajectory of growth and research excellence.
"Professor Yahyaei will bring enormous drive, enthusiasm, collaboration and team leadership skills to the role" they said.
"Professor Yahyaei has a deep understanding of the modern challenges in mineral processing as we move into an increasingly automated and low emissions operating environment where decreasing the environmental footprint of mining is a key priority."