The Sustainable Minerals Institute (SMI) recently held the 2022 SMI Memorial Awards Ceremony, including presentations of the Ian Morley Prize, the Bill Whiten Memorial Prize and the Dee Bradshaw Travel Scholarship.
The Ian Morley Prize was awarded to Julius Kruttschnitt Mineral Research Centre (JKMRC) PhD Candidate Hayla Miceli for her excellence in applied research, enthusiastic approach to site work, and dedication to the student community. 
The Bill Whiten Memorial Award was awarded to JKMRC PhD candidate Konuray Demir for his academic achievement in process control and model development at The University of Queensland; and for his mentorship to others in the academic and industrial community; and other matters the selection committee sees fit to the applicant's future development.
The Dee Bradshaw Travel Scholarship was awarded to JKMRC PhD candidate Lam Ian Ku for her academic achievement and scholastic success, to travel to an international institution to develop her research capabilities and experience within the minerals processing sector.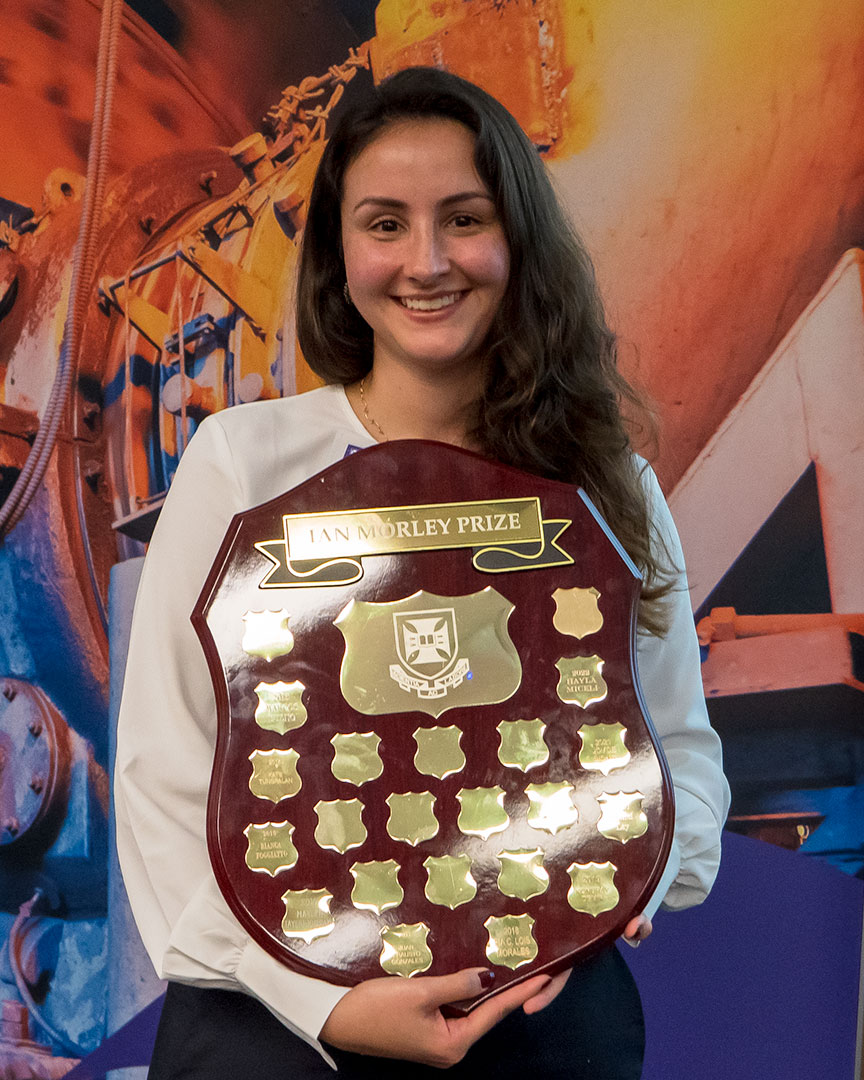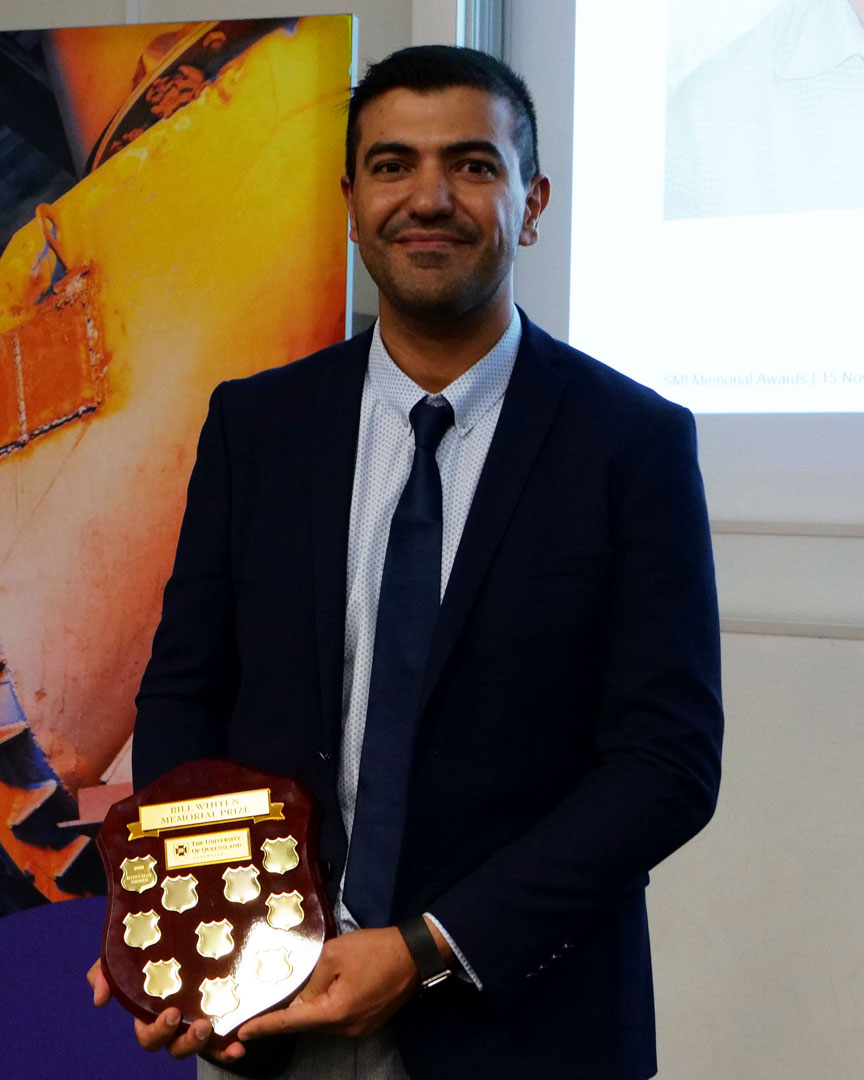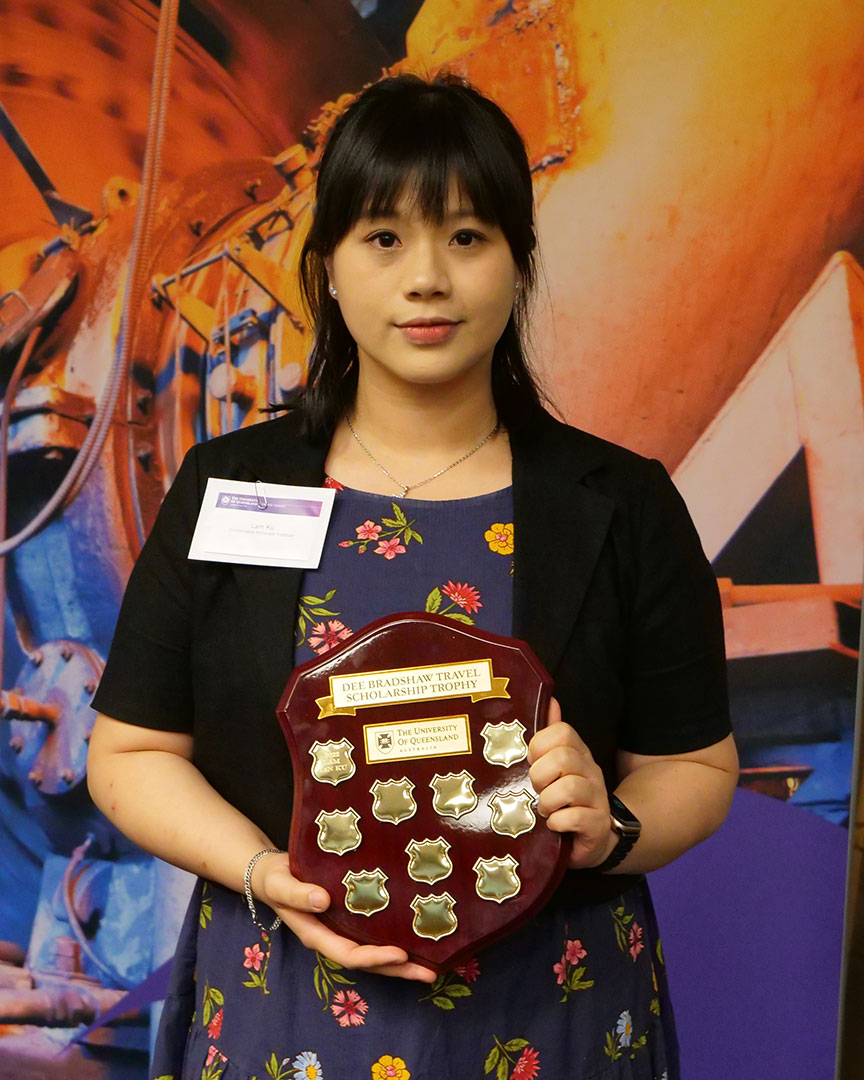 The awards ceremony, sponsored by JKTech and Glencore, included student presentations and panel discussions under the theme 'Collaboration and Engagement', focusing on collaborative approaches to solving the challenges facing the minerals industry.
Media: SMI Communications, communications@smi.uq.edu.au, +61 (0) 439 016 178.