Today's resource sector operates in a complex and evolving world. 
Resource industry stakeholders, from communities to investors, have vastly different expectations of companies to those they may have held 20, or even 10, years ago. It is more important than ever for companies to operate in a manner that maximises mining's benefits to society and minimise its negative impacts.
Leader of SMI's Governance and Leadership Strategic Program Susan Johnston, discusses how the program can support a modern mining industry.
The Governance & Leadership Strategic Program aims to prepare the industry and those adjacent to it for this evolving landscape through forward-thinking and practical executive development, advisory services and research.
The Program aims to support companies, policy makers and, ultimately, society by providing evidence-based advice on how industry leaders can respond to increasingly significant environmental, health and well-being, safety and social expectations.
In the near term this will involve a focus on mining industry governance, the new psychology of leadership, and the organisational hallmarks of high reliability. 
Over time, we'll be grappling with some of the most fundamental governance and leadership challenges the sector faces including:
How to ensure that major transitions – structural adjustment within a region for example – are managed in such a way that those transitions can be as smooth, and as fair to all concerned, as possible?
Does the way companies see their role – their purpose and their practices – need to recalibrate to more fundamentally match up with societal expectations of mining?
Whether legislative requirements can be made both simpler – so they are easily grasped by those that have to work under them – and more effective?
SMI is uniquely positioned to work on these issues due to strong connections to experts from across industry and academia. As well as drawing on talent from within SMI's seven Centres, the Program will collaborate with thought-leaders at The University of Queensland's Schools of Psychology, Business and Law; other research institutions, and from the mining industry.
Activities and projects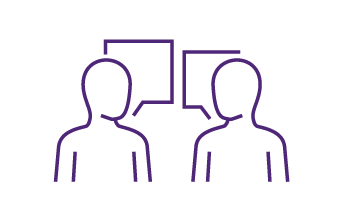 High Reliability Organisation Forum - Thursday 25 March 2021
A half day forum to unpack the 'high reliability concept' – taking account of the thousands of sometimes conflicting papers, and the experiences in other industries - and to talk through some key issues including: the role of leadership in high reliability; regulating high reliability; measurement, and the implications of high reliability organisation theory for aspects such as environmental management and social performance.  
We envisage making the Forum a combined 'in-person' and online experience, so that those outside of Brisbane can fully participate. 
further details and registration details to come