High Voltage Pulse (HVP) Comminution Pretreatment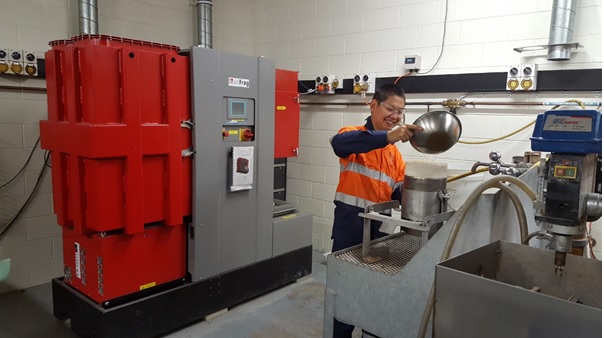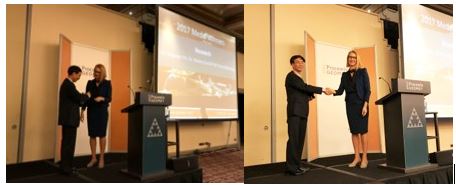 This technology has the potential to be a game changer for the industry, reducing energy use and separation efficiencies by preweakening the ore; promoting selective breakage to enable preconcentation by screening and improving liberation.  The program in 2017 has conducted experimental testwork to evaluate the potential of this technology for two major mining companies.
In the frame of this project, CEEC CEO Alison Keogh presented the CEEC Medal (research category) to Dr Fengnian (Frank) Shi for his work in "Pre-concentration of copper ores by high voltage pulses. Part 2: Opportunities and challenges", a paper published by Minerals Engineering in 2015. Dr Shi accepted the award acknowledging Dr Weiran Zuo and Dr Emmy Manlapig, his colleagues and co-authors in the publication.
The CEEC Medal is a prestigious annual award for the most outstanding published research papers, articles or case studies that profile energy-efficient comminution and mineral processing strategies.