Leadership and
Organisational Improvement
The Leadership and Organisational Improvement Program aims to challenge and support the resources sector to consider how changes to organisational, and leadership approaches can produce better outcomes:
for workers
for communities
for the environment
and for the industry itself.
We know that organisational, leadership, and cultural factors play a significant role in both the success, and the failure, of company efforts to improve.
Despite this, and the very considerable resources invested by companies, governments and other organisations, many interventions in this space are not grounded in evidence, and, perhaps unsurprisingly, frequently fail to produce the results intended. 
The Leadership and Organisational Improvement Program brings together researchers from across The University of Queensland (UQ) and beyond to design, deploy and evaluate organisational and leadership initiatives aimed at achieving better outcomes in health and safety, environmental management, and overall organisational effectiveness.
The Program has two broad focuses:
Organisational improvement – through, in particular, the application of High Reliability Organisational (HRO) thinking.
Leadership development – especially at middle and senior leadership levels.
Organisational Improvement
The Program is part of a collaborative Leading for High Reliability group which also incorporates key researchers from the University's Schools of Psychology and Business. 
The Leading for High Reliability team has considerably expanded previous understanding of how High Reliability Organisational (HRO) theory can be applied to improving health, safety, environmental and other outcomes in the resources sector and beyond. 
Leading for High Reliability group work includes:
Diagnostic assessments of existing organisational reliability – using methodology developed at UQ.
Leading for High Reliability professional development and training.
Evidence based guidance on how organisations can progress to higher levels of reliable performance.
Research and advice on how to measure improvement in organisational reliability.
Leadership development
The Program also works in partnership with resources sector entities, and with the University of Queensland's Business School, to design and deliver bespoke leadership development courses targeted at areas of particular need within an organisation.
These courses are designed to facilitate real world improvements in leadership effectiveness.  With that in mind, we look to evaluate the medium-term impacts of the professional development we provide. 
Program Leader
The Leadership and Organisational Improvement Program is led by Susan Johnston. Susan has extensive experience at Board and senior executive level in the mining, oil and gas, construction and health sectors and has published on leadership, safety and health, and legislative frameworks.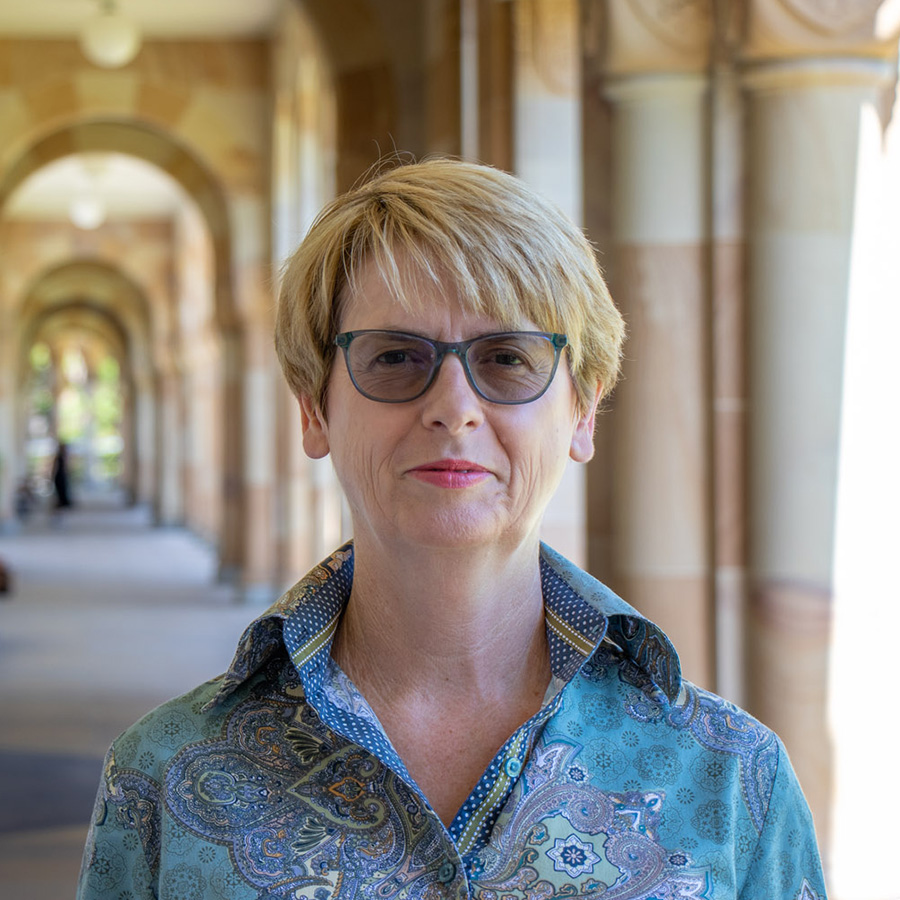 Susan Johnston,
Program Leader
Activities, projects and papers
Susan Johnston, 'High Reliability Organisations – from concept to reality', Bowen Basin Mining Club Yearbook, 2021.
Alex Haslam, 'Leadership for High-Reliability Organisations', Queensland Mining Industry Health and Safety Conference, 2022.
Susan Johnston, 'Leading a Highly Reliability Organisation', Presentation to the Mine Managers Association, 2022 (PDF, 749.6 KB).
Shona Stevens, Susan Johnston and David Cliff, 'High Reliability, Excellence, Apply to Regulators', Australasian Mine Safety Journal, November 2022.
Alex Haslam, Jolanda Jetten, Mazlan Mazkor, Blake McMillan, Sarah V. Bentley, Niklas K. Steffens, Susan Johnston, 'Developing high-reliability organisations: A social identity model', Safety Science, 153, 2022.
Susan Johnston, along with Professor Alex Haslam and Professor Jolanda Jetten, discuss how High Reliability Organisations work in practice in the Resources Safety and Health Matters series.