Dan Alexander Memorial Prize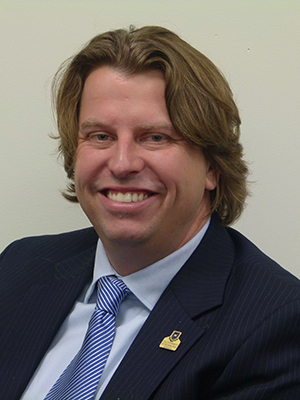 Established in 2021 in memory of Dr Dan Alexander and maintained by the income of a perpetual endowment fund supported by JKTech, family and friends.
The Dan Alexander Memorial Prize has been established to continue this legacy of Dan's by supporting the next generation of visionaries and up and coming leaders.
The purpose of the prize is to support Higher Degree by Research students at The University of Queensland's Sustainable Minerals Institute, to seed fund the commercialisation of their research.
Recommending authority
Deputy Director, Production, Sustainable Minerals Institute (SMI)

Eligibility
The prize is open to Higher Degree by Research candidates at The University of Queensland's Sustainable Minerals Institute.
Entry guidelines
Written entries only. Groups may enter but the submission must be for one idea only.
Selection Committee
Selection of a prize recipient will be made each year on the recommendation of a selection committee comprised of:
•    A JKTech Chairperson;
•    The Director of the Sustainable Minerals Institute or delegate;
•    The Chief Executive Officer of JKTech; and
•     A member of the Alexander Family  
 
Selection Process
Applicants will be ranked by the Selection Committee on the basis of:
•    having the best idea for a product, service, piece of intellectual property, or commercialisation opportunity which has real-world applications and optimisation benefits to the resources industry, and;
•    any other matters the selection committee sees fit to the applicant's future development.
Nature of prize
The value of the prize is up to $6,000 for one year to be used to support the development of the product, service, intellectual property, or commercialisation idea of the prize winner identified during the selection process. More than one prize may be available depending on the disbursements available from the fund.
2023 Applications
Applications open 01 August 2023
Applications close 06 October 2023.
If you require further information, please contact jkmrc.admin@uq.edu.au
Apply for the Prize
Dan Alexander application details for 2023:
Applications open 01 August 2023
Applications closed 06 October 2023
Complete the nomination form and
return to jkmrc.admin@uq.edu.au