Welcome from Neville, March 2020 E-News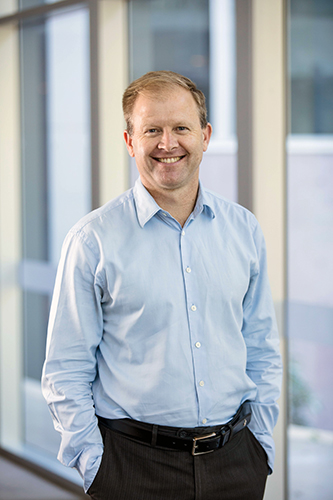 As the impact of COVID-19 grows, UQ is continuing to follow advice from the Federal Government and liaise closely with government agencies. The situation as you all know is evolving, and as a community we need to be vigilant while we continue on with our daily activities. You will find the latest UQ advice for staff and students on the COVID-19 webpage, which is updated regularly and is a useful "go-to" place for queries.
Additionally, be sure to follow public hygiene advice and any other safeguards that may be put in place around our campuses, stay at home if you are unwell, and please be sure to speak to your supervisors and colleagues if you have any concerns.
The 2020 Advance Queensland Industry Fellowship Awards were announced last week, and I'd like to congratulate Liza Forbes (JKMRC) and Fang You (CMLR) who were both recognised for their work. Fang's research is in partnership with Rio Tinto and Queensland Alumina and focuses on red mud, saline and alkaline wastes left behind after alumina is extracted from bauxite ores. She is investigating microbe driven mineral transformation processes in red mud.
Liza has been working in collaboration with Glencore's Mount Isa Mines , Magotteaux Australia and Solway Technologies, on ways to extract copper from reserves considered too difficult to process because of high levels of pyrite.
You will get a chance to hear more from Liza next week, when she joins Chinwe Ezeigbo and Trish Murray for our International Women Day celebration on 9 March. The event will be MC-ed by our very own Melissa Glendenning and our three speakers will share how their life perspectives have changed since graduation. I hope you are all able to come along for the event followed by morning tea.
Many of you will be aware that the AMD Workshop is coming up later this month in Dubbo. The organising committee, led by Mansour Edraki, has been working hard to deliver an excellent program, and I would encourage those of you involved in acid rock drainage to attend if possible.
The Social Aspects of Mine Closure Consortium, led by CSRM, held their 2020 meeting at SMI last week to review the research carried out in 2019 and decide on a program for 2020. The Consortium now has seven industry partners after MMG joined earlier this year.