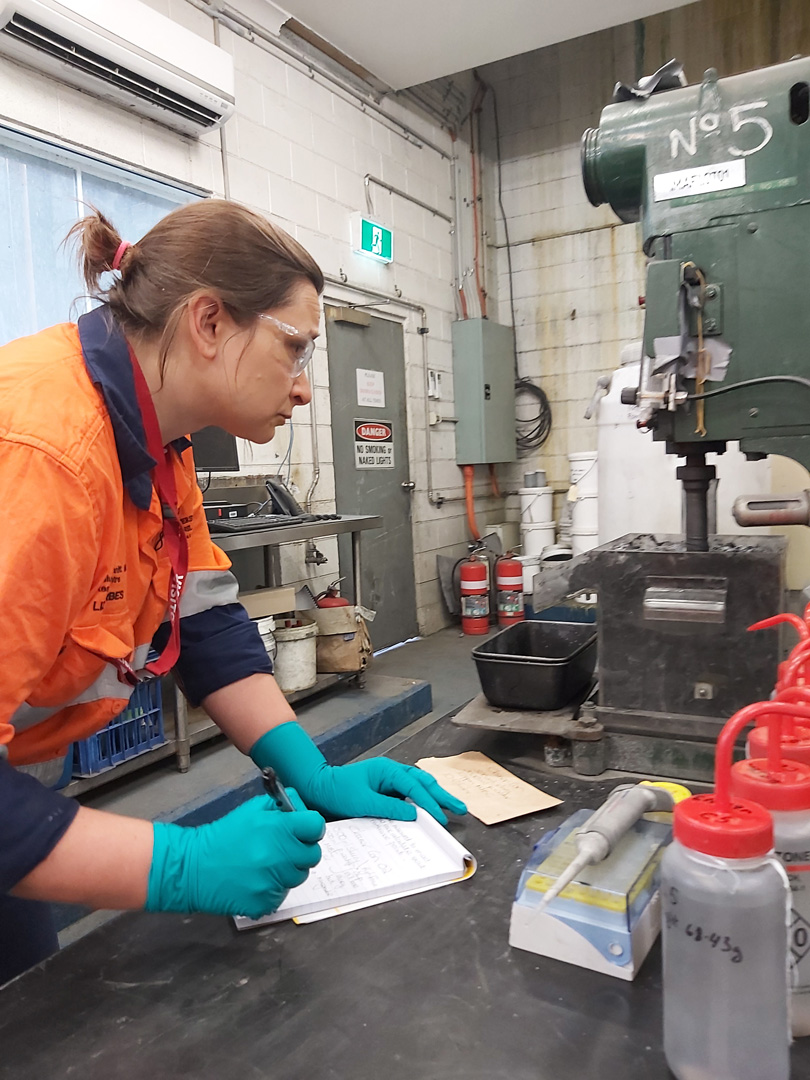 Two researchers from The University of Queensland's Sustainable Minerals Institute (SMI) have been recognised by the state government in this year's round of Advance Queensland Industry Research Fellowships.
Dr Elizaveta Forbes (Liza) and Dr Fang You were among 22 UQ researchers who received Fellowships for original research, in collaboration with leading industry partners.
Dr Forbes, from SMI's Julius Kruttschnitt Mineral Research Centre, is working in collaboration with Glencore's Mount Isa Mines , Magotteaux Australia and Solway Technologies, on ways to extract copper from reserves considered too difficult to process because of high levels of pyrite, and said the project brings together world class expertise.
"Ore bodies around the world are becoming more difficult to process as high grade material becomes depleted, but we need to continue to mine increasingly complex ore bodies to meet metal demand", Dr Forbes said.
"The Mount Isa Mines copper business alone processes about 6.5 million tonnes of ore every year, providing employment for about 2,700 people across its North Queensland copper production operations, including Ernest Henry Mining, its Mount Isa Copper Smelter and Glencore's Copper Refineries Ltd in Townsville.
"This project brings together some of the world's best researchers to develop new processing solutions for better separation of pyrite from copper bearing minerals to recover more of the base metal for processing, and reduce the amount lost to tailings.
"In the past, copper recovery technologies were not as efficient as they are today. This means that many historical mine tailings contain more valuable material than new ore bodies currently being mined.
"If we can extract metals such as copper and cobalt from mine tailings, we can change the way we view tailings dams – instead of being a waste dump they can become a valuable resource," she said.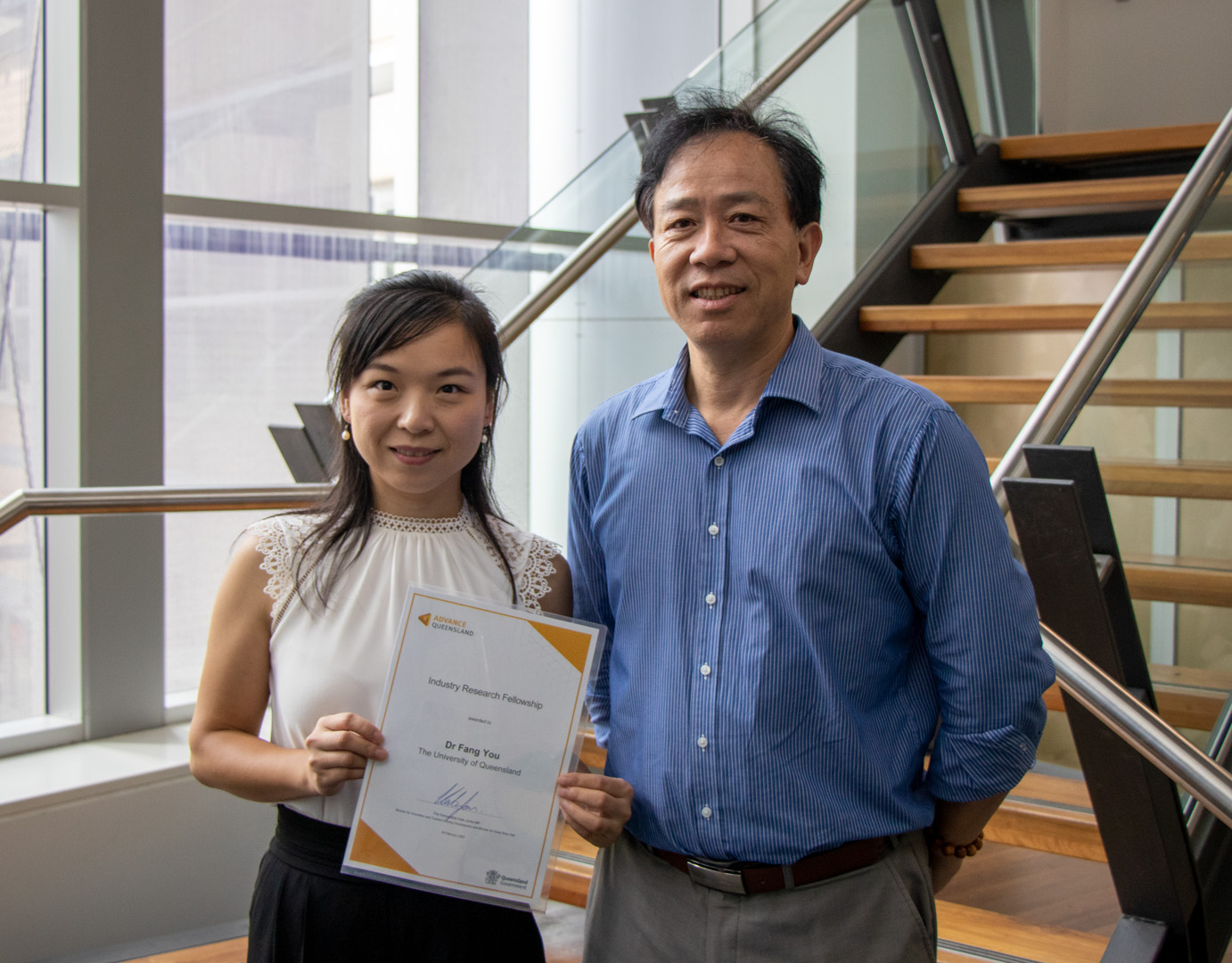 Dr You is based in SMI's Centre for Mined Land Rehabilitation and specialises in molecular microbial ecology in mine wastes.
She is a member of Professor Longbin Huang's Ecological Engineering of Mine Wastes Group, which aims to deliver translational technologies to transform industry practices of mine waste rehabilitation. Industry partners Rio Tinto and Queensland Alumina Ltd support her research.
Dr You said the Fellowship would allow for a concerted and focused investigation into microbial processes in red mud minerals.
"My group is working on a few types of mine wastes, such as metal mine tailings and red mud, but my focus is on red mud, saline and alkaline wastes left behind after alumina is extracted from bauxite ores or red mud," Dr You said.
 "The residues (red mud) are difficult to rehabilitate without undergoing mineral transformation, my research aims to investigate microbe driven mineral transformation processes in red mud.
"In Queensland, alumina refineries generate about $6 billion annual revenue but face major environmental and economic challenges in rehabilitating over 1500 hectares of accumulated waste seawater-neutralized red mud.
"Cost-effective and sustainable rehabilitation of red mud is important to the alumina industry", she said.
The Advance Queensland Industry Research Fellowship program is managed by the Department of Innovation and Tourism Industry Development.