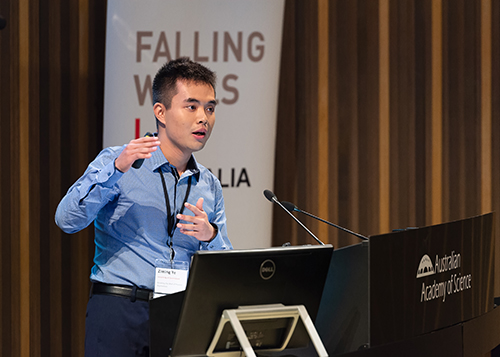 JKMRC PhD student Ziming Ye was one of only 20 young Australian researchers invited to participate in the third Falling Walls Lab Australia in Canberra on 11 September.
Each researcher was required to give a 3 minute presentation on their research, business model or initiative based on the 'Which walls will fall next?' concept.
Ziming presented his PhD research on the topic of falling wall of process digitisation - talking about the limitations of materials handling and storage in minerals processing, showing his research results on how to quantify the size segregation of a stockpile and his dynamic models of materials handling and storage. He also discussed the application of digitisation technology to improve the optimization opportunity in mineral processing.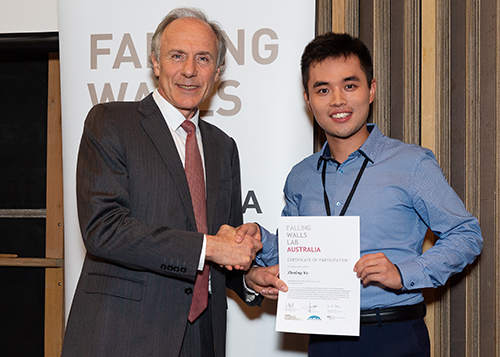 "I received a lot of feedback after the presentation. The lab is a great opportunity for our students to share their research with people from industry, government and academia in Australia," he said.
The Falling Walls Lab Australia is hosted by the Australian Academy of Science in partnership with the Embassy of Germany in Canberra and the German–Australian Chamber for Industry and Commerce.
The judging panel was made up of represetnatives from academia, business, government and finance and was chaired by Australia's Chief Scientist Dr Alan Finkel.
Falling Walls Labs take place annually in over 60 countries. The winners of each international Falling Walls Lab qualify for the Falling Walls Lab Finale in Berlin, held every year on 8 November.