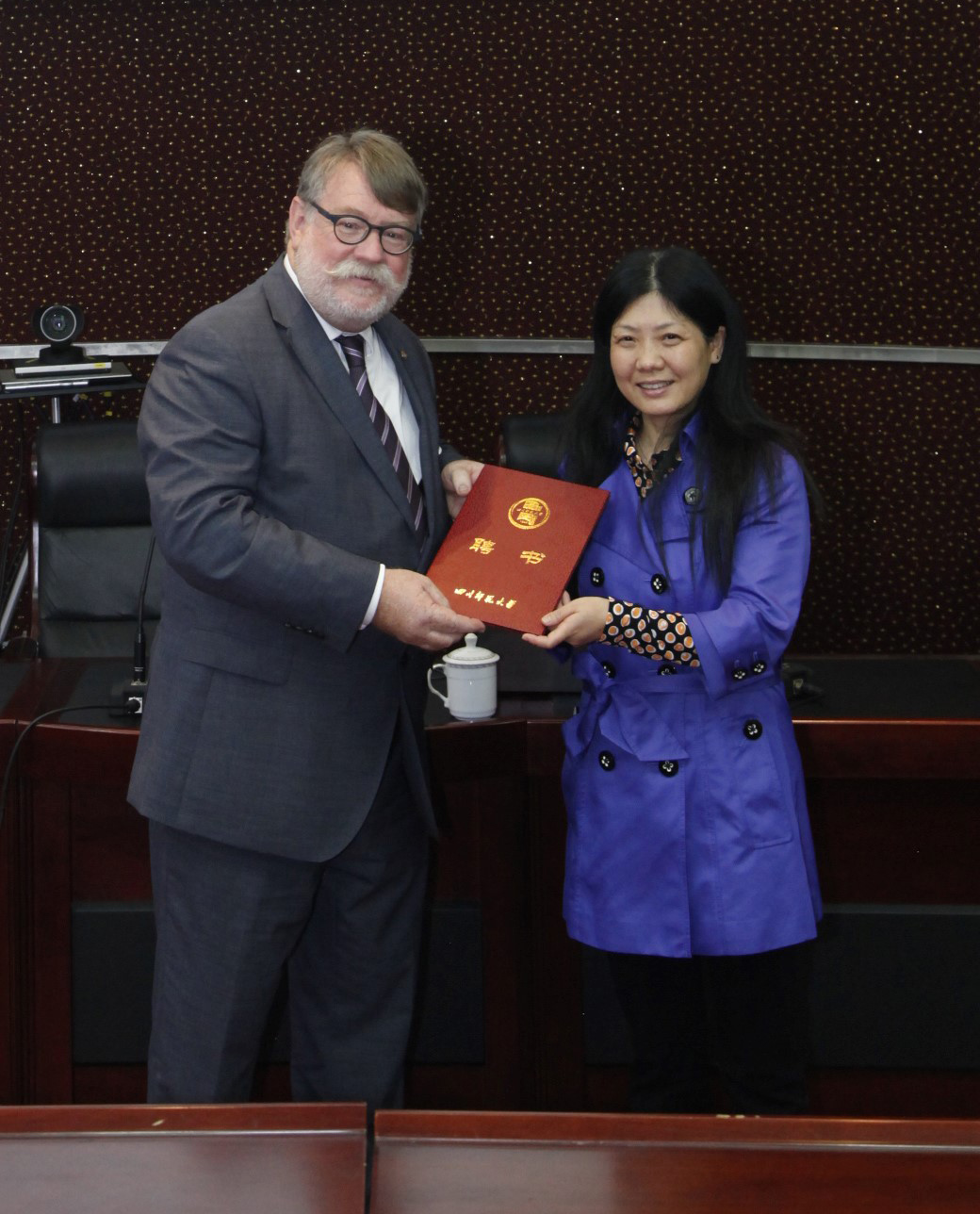 Dr Garry Marling, an Honorary Fellow within SMI's Minerals Industry Safety and Health Centre (MISHC) has been appointed as a visiting professor at the Sichuan Normal University in Chengdu.
The role, which will run for three years, will include research collaboration and guest lecturing on enterprise safety science, systems engineering and risk management.
Dr Marling said he was humbled and honoured to accept the appointment.
"I am looking forward to building on the collaborative relationships that have already begun and fostering new ones over the period of this appointment," he said. 
"I am delighted that a blend of academic qualification and industry experience in safety science, systems engineering and risk management have been recognised and valued through this appointment."
The presentation was made during a recent visit to China during which Dr Marling and RHD candidate Shirley Shi presented at two safety conferences in Hangzhou and Beijing and also ran safety workshops at three universities in Hangzhou and Chengdu.
Professor Gui Fu from the China University of Mining and Technology (Beijing) arranged the invitations to present. He then visited Brisbane and presented a seminar at SMI last week on 'Re-understanding safety science and a new accident causation model'