American undergraduate students have experienced Australian mine site restoration firsthand as part of a new course delivered under the Sustainable Minerals Institute's (SMI) partnership with the University of Delaware (UD).
The Ecological Restoration of Mined Land course, led by UD Professor Saleem H. Ali, introduced ten environmental science and studies students to the past, present and future of mined land restoration and rehabilitation in Queensland over the course of two weeks.
Students engaged with researchers from SMI's Centre for Mined Land Rehabilitation and Centre for Social Responsibility in Mining, as well as local community members and industry experts.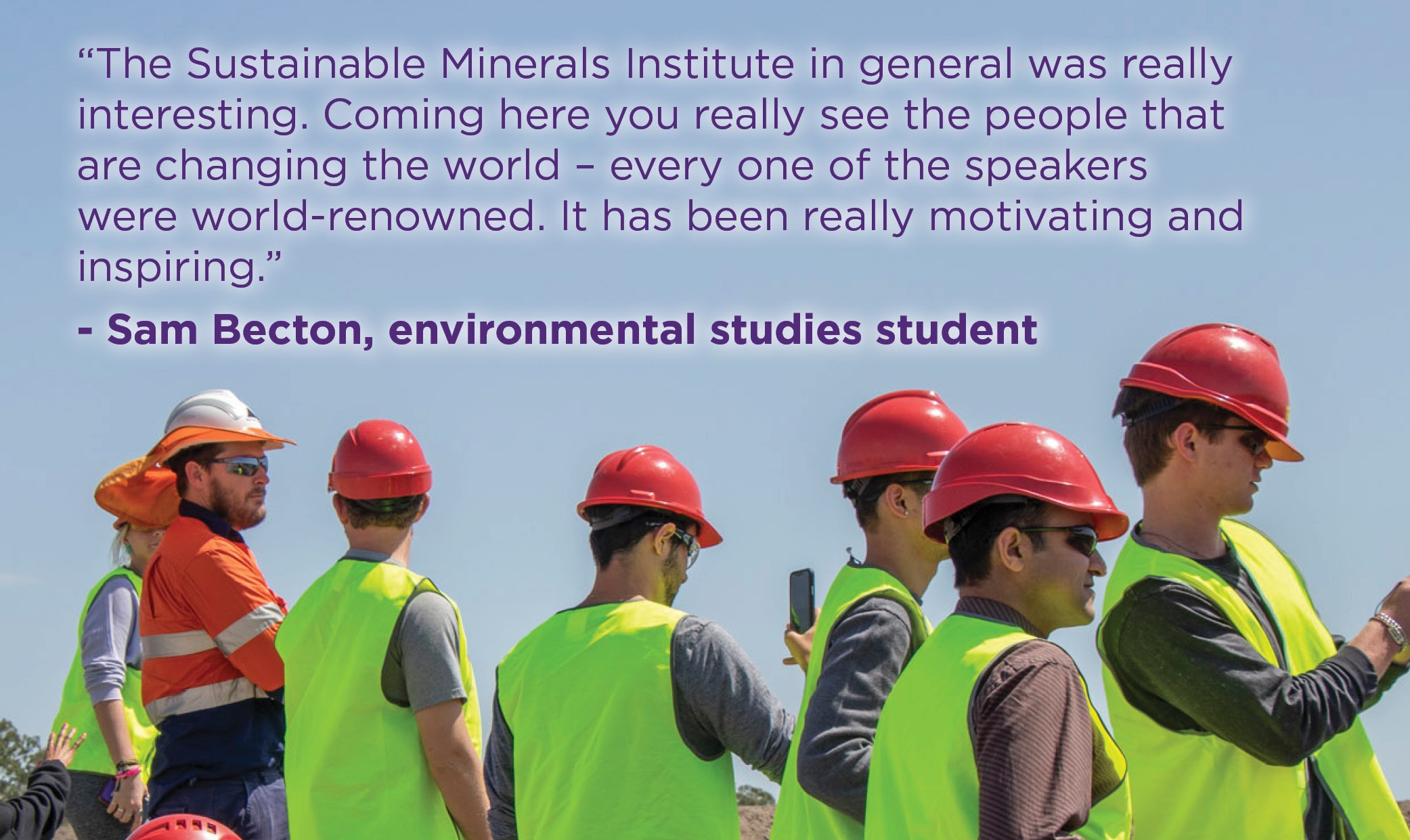 Professor Ali, who is an Honorary Industry Fellow at SMI, said the course familiarised students with the environmental, social and legal nuances of mining in Australia.
"This course is aimed at exposing American environmental studies students to mining practices in Australia - one of the world's largest resource economies," Professor Ali said.
"The students spent several days at UQ engaging with thought-leaders, two days on Minjerrabah (Stradbroke Island) with several stakeholders, including indigenous community members and government representatives, and a day split between touring rehabilitated mine sites in Ipswich and UQ's experimental mine site.
 "Social and ecological issues are inextricable and our program is aimed at conveying a systems approach to such issues.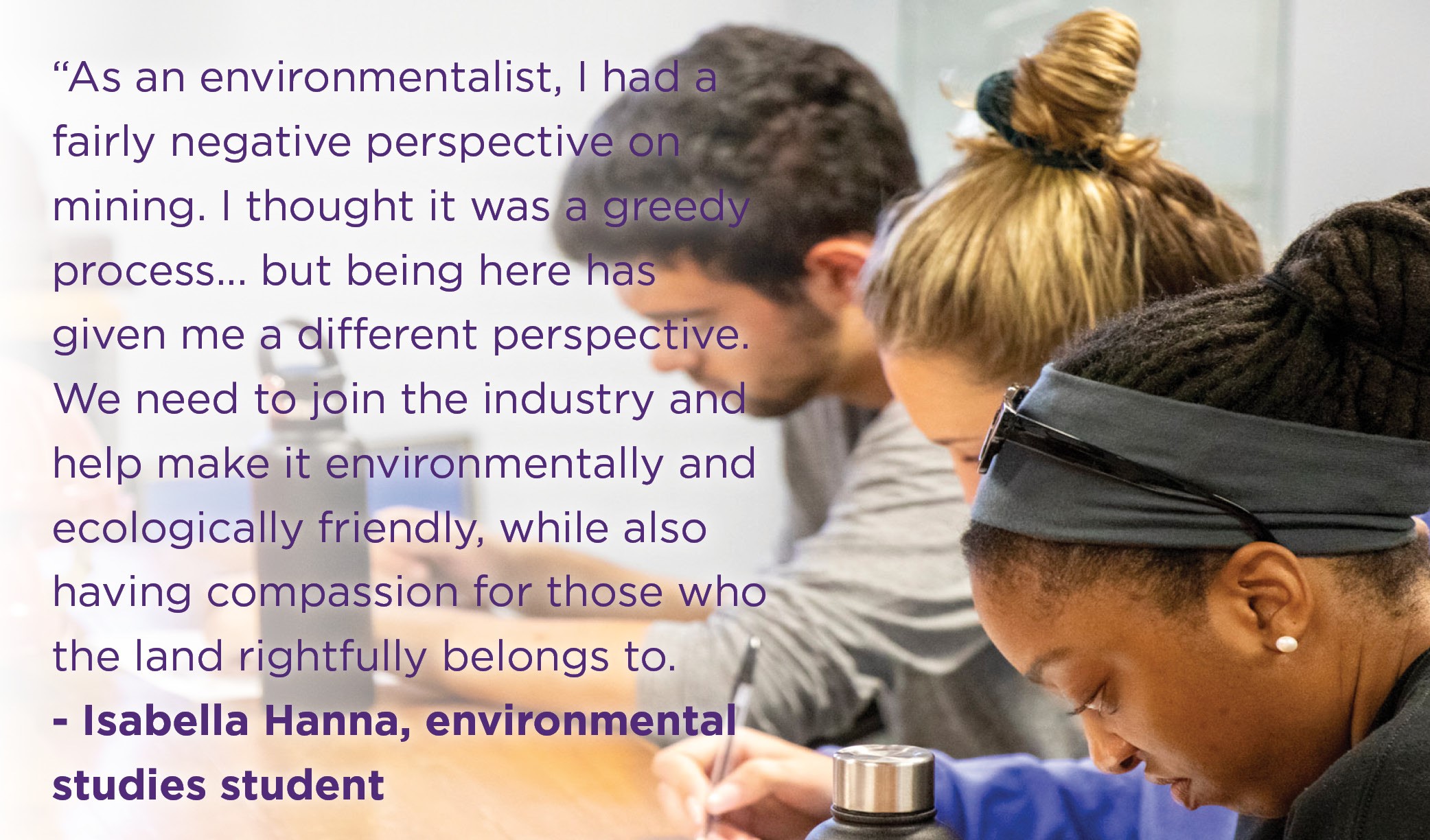 "We were also keen to link ecological learning to indigenous practices, hence the focus on Minjerrabah and the Quandamooka community as our central case."
SMI Transformational Learning Program Leader Robin Evans said the course, as the first delivered under UD's Minerals Materials and Society Graduate certificate program, reflects the value SMI brings to partnerships.
"SMI is able to co-ordinate sessions led by leading researchers from various disciplines, with live case studies, such as those the UD students engaged with on Stradbroke Island and the Ipswich coalfields," Mr Evans said.
"Working closely with other UQ groups such as The Institute for Continuing and TESOL Education (ICTE) we can offer an integrated package covering all academic and logistical aspects of this type of learning experience.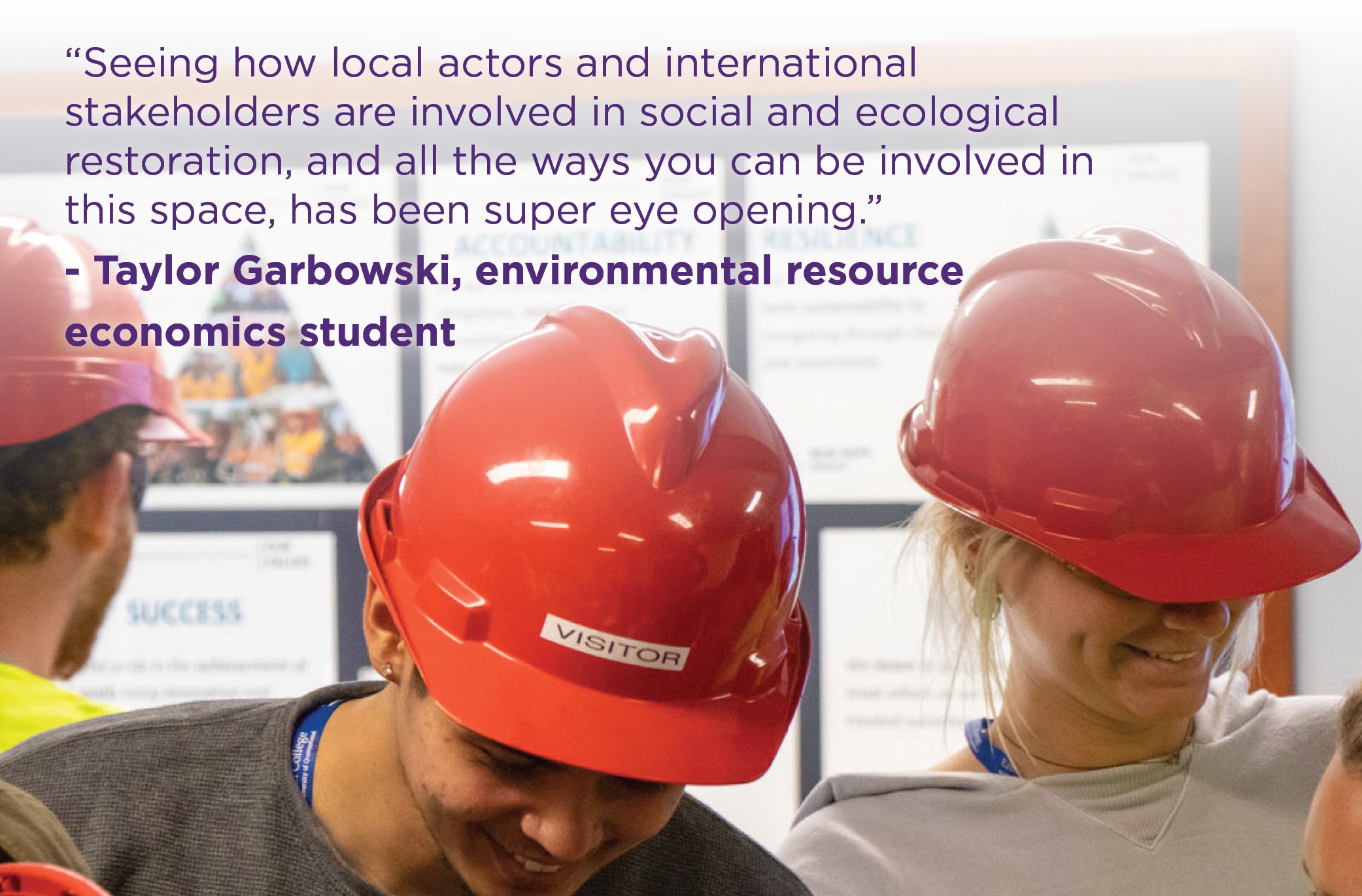 "SMI has worked with many universities around the world on curriculum support and partnership activities, including institutions in Latin America, Canada and Europe, but the UD agreement goes a step further by encouraging UD enrolments into our postgraduate courses here at UQ.
"Ultimately, these partnerships help us to broaden our engagement with students around the world and encourage deeper analysis of the role of minerals in modern society.
To read more about SMI and its partnership opportunities, visit smi.uq.edu.au/partnerships