The Sustainable Minerals Institute's (SMI) Julius Kruttschnitt Mineral Research Centre (JKMRC) is offering industry unmatched support in flotation chemistry thanks to a thriving 'new' team.
While the JKMRC is world renowned for its expertise in process mineralogy, flotation modelling and hydrodynamics, flotation chemistry itself is a relatively new area for the Centre.
Senior Research Fellow Dr Liza Forbes said the JKMRC has significantly increased its presence in the flotation chemistry space thanks to proactive industry engagement and research by its growing team.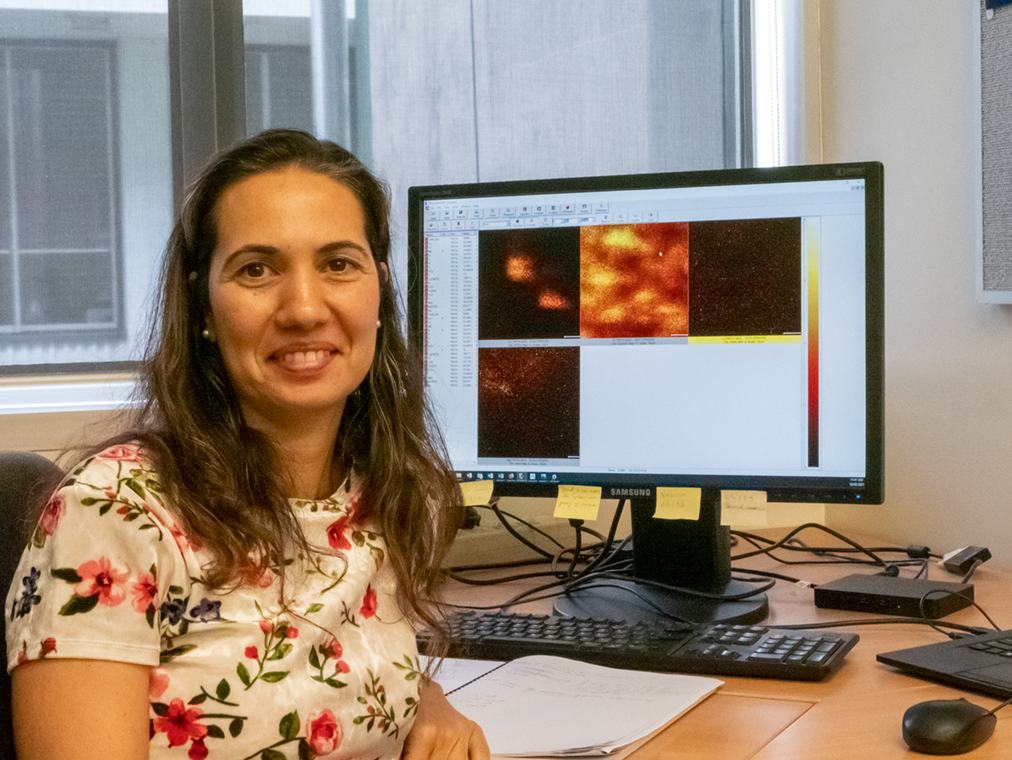 "When Professor Dee Bradshaw joined the JKMRC in 2008, she brought with her a wealth of knowledge and expertise in flotation chemistry, and that did a lot to establish the Centre in the space," Dr Forbes said. 
"In many ways we are now building on that legacy."
"Our Flotation Chemistry capabilities have grown quickly in the past two years, with a number of key appointments.
"The team now consists of myself, Dr Susana Brito e Abreu and Dr Junyu Wang, we also recently recruited five PhD students.
"The team specialises in base metal sulphide flotation systems, focusing on reagent chemistry (both novel and traditional), water properties, mineral surface chemistry and electrochemistry as well as advanced surface analysis, and we see flotation chemistry as part of a greater whole.
"In particular, Dr Susana Brito e Abreu's expertise in mineral surface analysis enables a better understanding of the key chemistry flotation drivers, and together with the circuit wide expertise, the team can offer advanced insights into flotation operations.
"Part of our work also looks at advancing our fundamental knowledge of flotation systems, which we then translate into industrial practice. Our collaborations within the ARC Centre of Excellence for Eco-beneficiation of Minerals are a great example of this.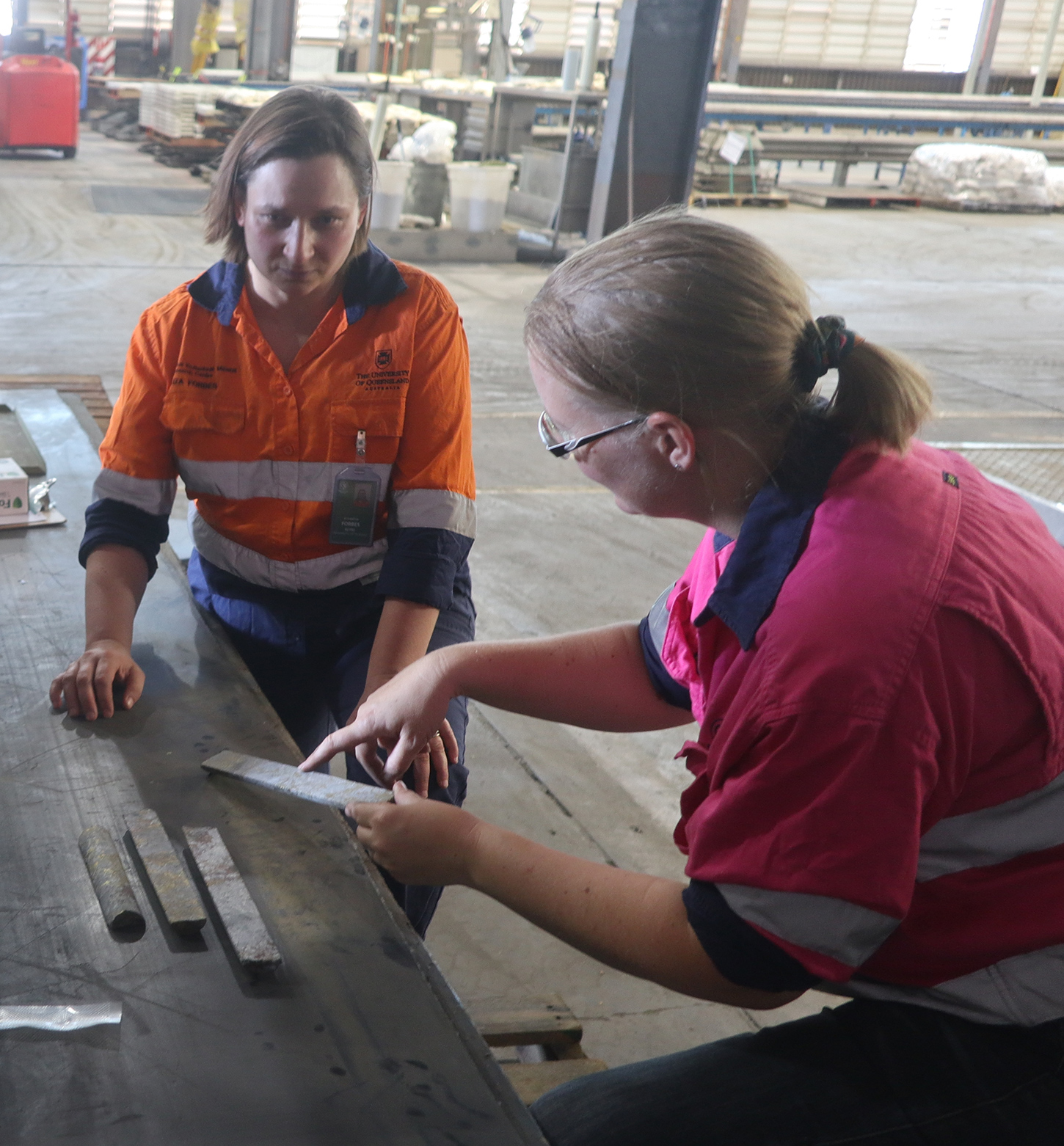 "We never work in isolation thanks to our colleagues at the JKMRC and SMI, who complement our work with expertise in flotation hydrodynamics, processing modelling and circuit design. 
"This wide range of expertise also allows us to use the latest advancements in technology to provide whole-circuit diagnostic of flotation performance and solutions for improving process efficiency, safety and environmental sustainability."
The flotation team has completed a number of projects and collaborations:
In collaboration with their colleagues at Mount Isa Mines, the team undertook a comprehensive diagnostic study of the Mt Isa copper concentrator. The initiative combined circuit surveys, flotation modelling (JKSimFloat), Mineral Liberation Analysis (MLA) and advanced mineral surface analysis (ToF-SIMS) to determine the mechanisms driving flotation and develop appropriate strategies to improve circuit performance.
Dr Liza Forbes is the technical co-director on the Collaborative Consortium for Coarse Particle Processing Research (CPR), which is in its first year. The Consortium is tackling aspects of flotation related to coarse particle processing and includes

JKMRC's Flotation Chemistry course is specifically designed to appeal to industrial flotation practitioners to translate the fundamental concepts of flotation and mineral surface chemistry into applied practice.

representatives from Aeris Resources, Anglo American, Eriez Flotation Division, Glencore, Hudbay Minerals, Newcrest Mining and Newmont Goldcorp. The collaboration has also led to some fantastic initiatives focusing on model development and refinement, circuit design and hydrodynamics.
Dr Susana Brito e Abreu and Dr Liza Forbes are Chief Investigators in the ARC Centre of Excellence for Enabling Eco-Efficient Beneficiation of Minerals, a partnership between seven Australian Universities that aims to increase energy and water efficiency and reduce metal loss during mineral processing.
Dr Liza Forbes was among 22 UQ researchers who received Fellowships for original research, in collaboration with leading industry partners. The reward cited Liza's work with Glencore's Mount Isa Mines , Magotteaux Australia and Solway Technologies on ways to extract copper from reserves considered too difficult to process because of high levels of pyrite, and said the project brings together world class expertise.
Dr Liza Forbes designed and facilitated SMI's Flotation Chemistry professional development course. The course is specifically designed to appeal to industrial flotation practitioners by translating the fundamental concepts of flotation and mineral surface chemistry into applied practice.
To learn more about the JKMRC's flotation team, contact Dr Liza Forbes or Dr Susana Brito e Abreu.