The Sustainable Minerals Institute (SMI) recently welcomed its first Indigenous Visiting Fellow, Indigenous Women in Mining and Resources Australia (IWIMRA) CEO and Dauareb Wuthathi woman Florence Drummond.
Florence is a prominent driver of Indigenous empowerment within mining, and alongside Centre for Social Responsibility in Mining Research Fellow Joni Parmenter, Florence is writing her first academic paper – Indigenous Women's participation in the Australian Mining Industry.
We sat down with Florence to discuss IWIMRA, its origins and future goals, and her career – from haul truck operator to industry influencer.
What is Indigenous Women in Mining and Resources Australia?
"IWIMRA is a network to raise the profile of Indigenous women. To encourage visibility, voice and quality participation of Indigenous women in the Australian mining and resources industry.
"While a lot of companies are driving Indigenous employment and engagement campaigns, which is great, often the purpose of initiatives is not clearly communicated at an operations level.
"There are no formal safe spaces for Indigenous people to have a yarn and talk about issues, which is why I am looking forward to addressing racism on site, as it a key contributor and barrier for women.
"There are many facets as an Indigenous woman in the sector. Externally facing, there is a call to action better, more transparent communications on how things function in the mining industry.
"We addressed this by sharing profiles within our IWIMRA network, which created a safe space for Indigenous women to find their voice on site and understand they are valuable, how they can make their voices heard, and how their voices can influence processes. However, a high number of our network members are still flagging racism as being a high contributor to their challenges on site.
"We find that one of the common elements is that people on the ground, who feel they're being treated poorly and can't do anything about it, often aren't aware of options to make changes.
"This was a huge call to action for us to build on people's self-confidence, to communicate, ask questions, take ownership and find their voice to shape their own narrative. We are starting to do this through our collaboration Masterclasses, which connect women from marginalised backgrounds with each other away from site.
"We recently established as a Not-For-Profit, which will be a significant mechanism to enable a number of initiatives we have had developing for some time."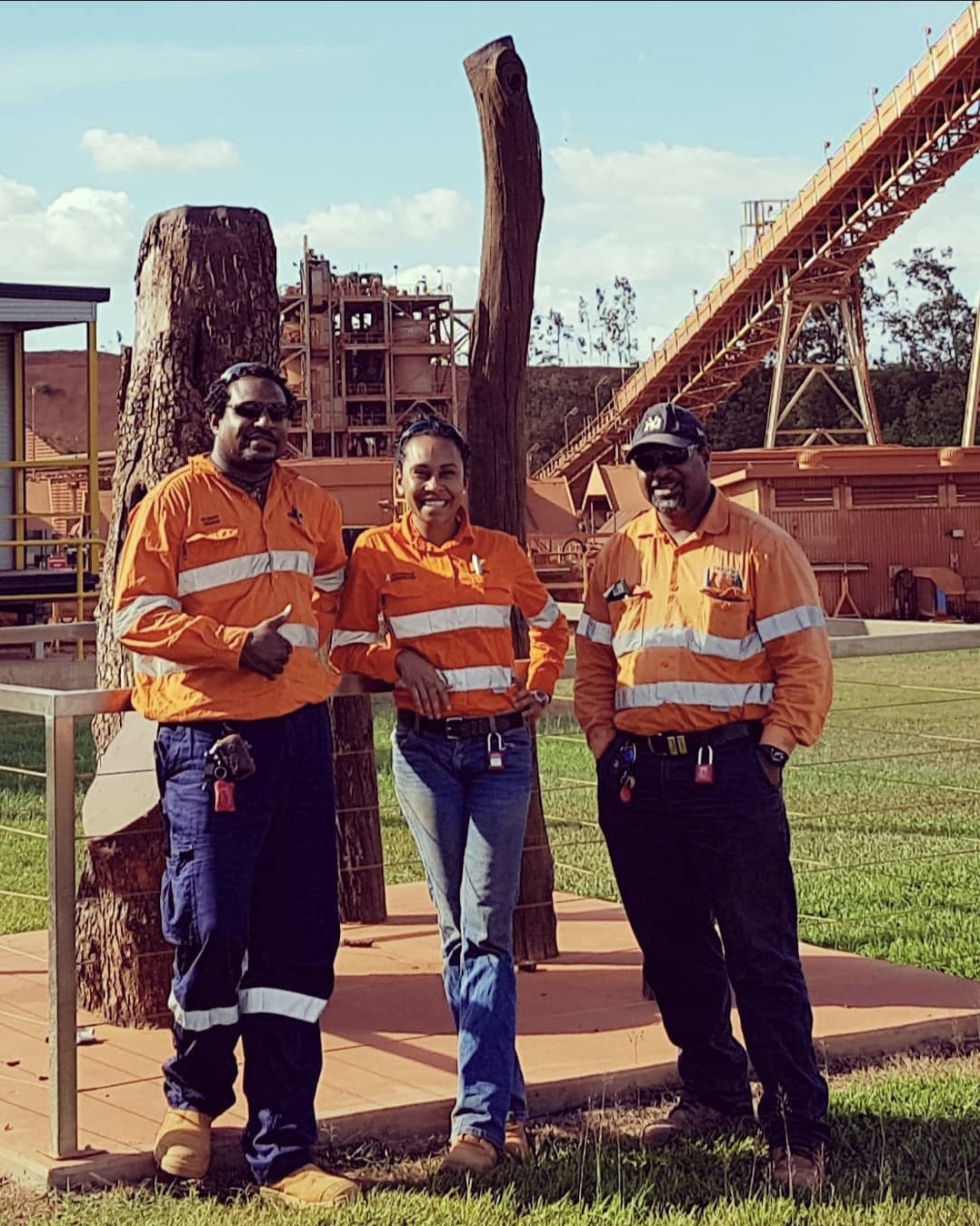 From haul truck operator to industry influencer
After her early career in tourism and hospitality, Florence moved to Weipa, Northern Queensland, to be closer to her family on Thursday Island, and began working as a haul truck operator at a bauxite mine.
"Moving to Weipa with no confirmed job and experiencing caravan park living was definitely character building and I loved it.
"Successfully securing a role as an Operator was a great opportunity to be part of the industry. I was happy working in a truck – it was simple work, yes, but I could listen to music and read books, and it was low stress, which suited my lifestyle.  
"Spending more time with my team members, I started to learn more about them, their ambitions and their challenges, and I started to take notice of the lack of communications around their opportunities to progress.
"I was approaching it from the perspective of 'why are there not many Traditional Owners and other Indigenous people as leaders on site.  
"Factors like a lack of access to education made it difficult for locals to progress their career – this was prior (pre COVID) to a lot more accessible information and education opportunities online now
"But I gradually began to focus on what was and wasn't in my control and how I could proactively make myself a better candidate for when opportunities came along.
"This resulted in me moving for work in the Pilbara after being offered a supervisor role - my whole mantra with IWIMRA was around progression and being proactive, so if I wasn't going to action that, then who was I to even be talking about it.
"As IWIMRA grew, and particularly after the incident at Juukan Gorge and the higher demand for Indigenous engagement that followed it, it was perceived as a conflict of interest with my position. 
"It was about this time I was understanding how IWIMRA can be utilised better for our online community and for people in our networks who wanted to learn more.
"I had to choose whether I wanted to continue my supervisor role or fully commit to IWIMRA, and I went with IWIMRA, which was scary as heck, but a really empowering decision to make."
"One of my greatest achievements was being recognised in the WIMUK Global Top 100 Most Influential Women in Mining 2020, joining an alumni of elite women in the industry."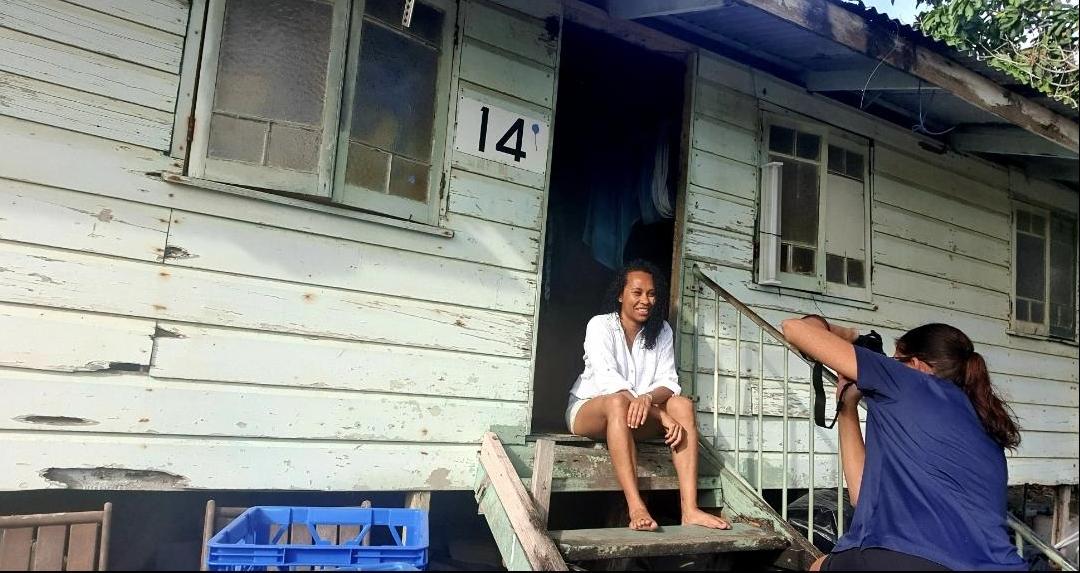 Research at SMI
"I've only newly appreciated education and research, particularly anthropology and psychology, because it's the study of people and communities that understand how things happened in the past and how can we improve our practices.
"There are a lot of factors that are systemic and deeply psychological, especially around intergenerational impacts.
"I realised that I needed to understand these concepts better to make me much more aware and able to facilitate better thinking around it – self reflecting, that if am not actively learning in this space, how am I supposed to inform and influence other people?
"Appreciating IWIMRA is a platform of influence, how do we ensure we're giving people good structural knowledge and pillars that they can take their learnings from? We are responsible and are really encouraged by and with our network members who are all along this journey with us.
"Thinking back on when I first started to explore the space of Indigenous women in the mining sector, I remember reading works by researchers globally.
"It is a surreal time for me personally and also the IWIMRA journey, that I am able to be here at SMI to be a key contributor to the literature in this space - it will be the first of many that we will continue to contribute to and also for us to learn.
"In the future I would really like to see a more complete understanding about the things that are psychologically challenging for Indigenous people and the heightened awareness of how we can continue to build our confidence to participate despite this.
"I also think about the importance of skills around communication that can help conflict resolution, because I think there are a lot of areas there that we need to repair before we can really think strategically and fairly."
Looking Forward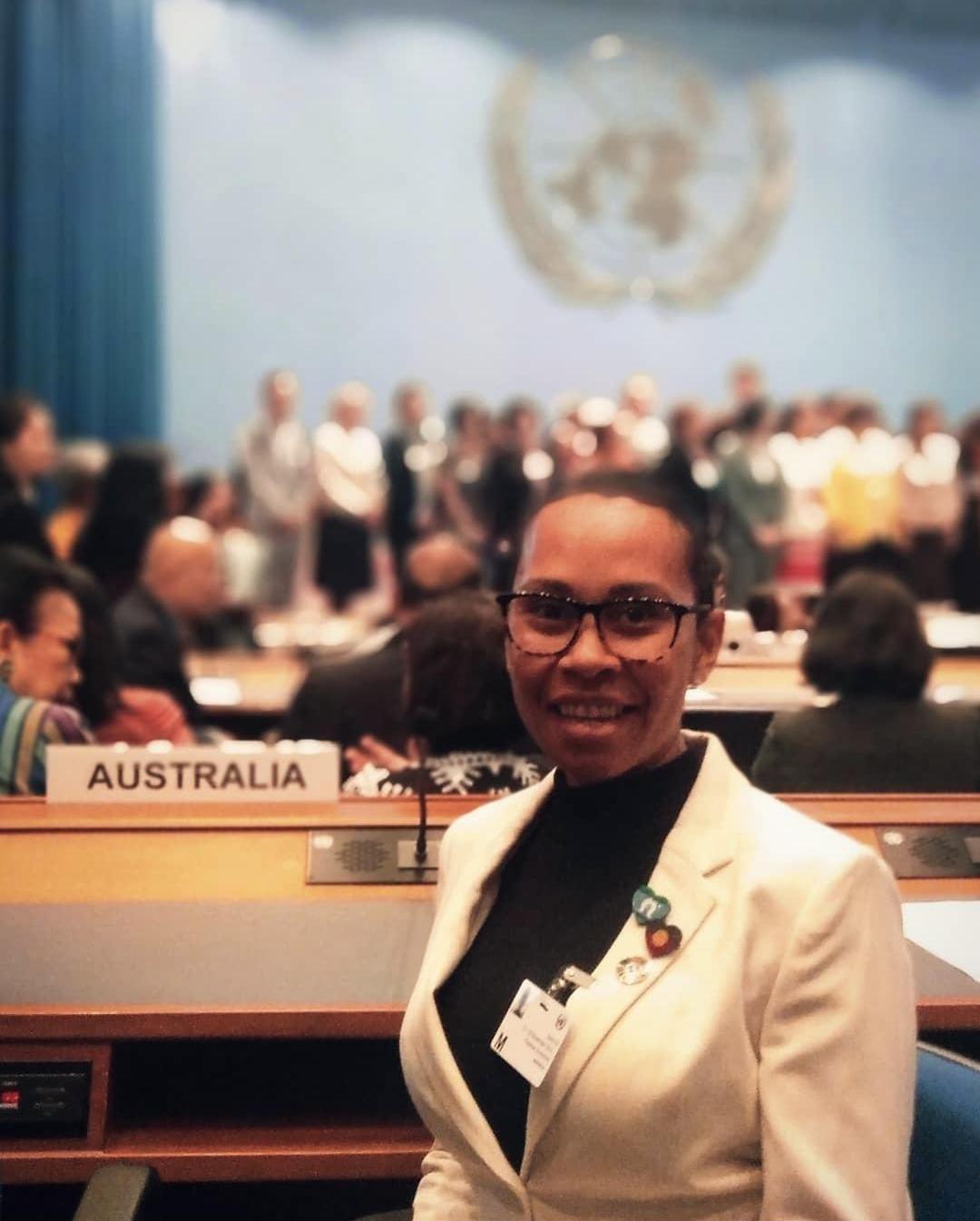 "I am optimistic for the future, I think you have to be, but with the expectation that it will be a conversation and an opportunity for a long time.
"At IWIMRA, we are thinking about measurable outcomes in the spaces where we do have control, like education and professional development. A lot of companies are now investing in their own people through pathways, but it's up to us to set a higher standard.
"By 2030 we are aiming to be supporting 10 people each year, women and men, to complete the Australian Institute of Company Directors' courses and gain a qualification that is valued by industry – taking ownership of our professional development and pathways towards the C-suite.
"We are also strategic about industry commitments to global mechanisms and how we can be more proactive in reaching them together, the Sustainable Development Goals, which are being reviewed in 2030, the 'Closing the Gap' initiative, which is being reviewed in 2031 and also the conversations around ESG and social performance.
"An early challenge for our position as IWIMRA, was 'how do we make them (global industry commitments) important now for us on the ground and understand the importance for us to contribute, collaborate and to add value.
"Our aim is to empower people to effectively contribute to industry outcomes – that is the only way we will achieve industry shift for the Indigenous workforce.
"IWIMRA has been a fantastic learning curve, and one of the most exciting things that I personally love about our community is that we are a family. We often spend a lot of time together when we can, either in the city or on site, and now that we are building our confidence in the digital world, we look forward to connect better across the country and also to our counterparts globally.
"As we continue to assess systemic racism within industry, we are also challenging our own mindset and expectations, in which self-confidence and empowerment is an important contributor.We are responsible for what is in our control, and together with industry, we have to reach these outcomes together."
Watch Florence and Joni's webinar on their research into Indigenous Women's participation in the Australian Mining Industry