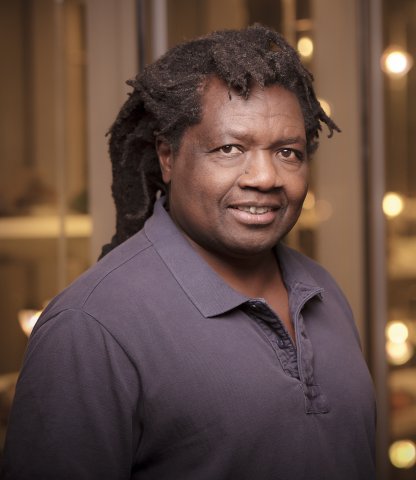 Gideon Chitombo first walked through the doors of the Julius Kruttschnitt Mineral Research Centre (JKMRC) in 1982. Little did he know it was the start of a relationship which would last over four decades and culminate in his appointment as Professor and Chair of Minerals Industry Engagement at The University of Queensland in 2009 – the world's first professorial position of engagement.

Born in Zimbabwe, he moved to Australia (via America) to undertake his PhD at the JKMRC as a member of the blasting research team. Gideon later recalled, 'We'd be given a problem or a job and were expected to work it out. We thrived on the challenge. It was one of the great things about being a PhD student then.'

Gideon graduated in 1991 and further developed his interest in blast damage by leading a number of projects including the AMIRA Project, Blasting and Reinforcement Technology (BART). This lead seamlessly into his other research interest cave mining methods.

His focus was on the understanding of caving fundamentals – caving mechanics, gravity flow and fragmentation, as well as confined blasting. This research underpinned some of the tools and practices used by the industry (both in Australia and overseas) for block, panel and sublevel caving design and optimisation.

During his career at SMI, Gideon led and contributed to many research partnerships and was arguably a world leader in university-based international collaborative mining research in blasting and cave mining. 
With his signature dreadlocks and shorts he strode the corridors of mining houses and underground mining faces with equal ease, carrying a persuasive air and leadership that brought in loyal industry supporters from around the world.

In 2019 Gideon took up a position with Mining 3, but still maintained his connection with SMI through an Honorary Professor role.
Gideon was charming and fun to be with, he will be sadly missed by many of his friends and colleagues at SMI.