Director's Welcome - May 2020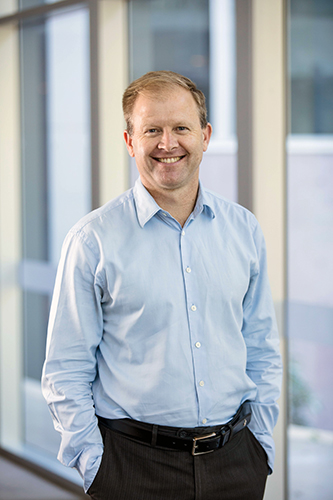 The team at SMI has transitioned well to the very different working conditions brought about by COVID-19 and we are continuing to advance our research work and deliver to our industry partners.
We were delighted to learn in mid-March that a national consortium led by The University of Queensland and University of Western Australia had been awarded $30 million from the Federal Government to establish a Cooperative Research Centre on Transformations in Mining Economies (CRC-TiME). The funding forms part of a total 10-year investment of $135.4 million from industry and other government organisations to support communities create sustainable development opportunities post mining. UWA's Guy Boggs and SMI's Anna Littleboy lead the project, taking on the role of CEO and Research Director respectively.
Additionally a project led by the Centre for Social Responsibility in Mining's Professor Deanna Kemp was awarded an ARC Linkage Grant to investigate the utility of independent inquiries commissioned by global mining companies for different stakeholder groups. The project aims to develop guidelines for industry inquiries to achieve meaningful change and improve resource governance outcomes globally. Team members include – Professor John Owen (UQ), Professor Mark Moran (UQ), Professor Andrew Hopkins (ANU), Nick Cotts (Newmont) and Stephen D'Esposito (RESOLVE).
SMI staff involved in delivering professional development courses are currently working to adapt content for online delivery. You can read more here, and keep up to date on upcoming courses via the Professional Development section of the website.
Work is also continuing in SMI-ICE Chile where the team have been working from home since 19 March. A number of pending contracts have been confirmed with new projects kicking off in the near future - read more about SMI-ICE Chile projects.
We had to cancel or postpone a number of events scheduled for 2020, so we have introduced some new initiatives to keep us engaged with you. The SMI Lunchtime Webinar Series aims to keep you up to date with the research underway across all our research centres, while our podcast series offers more in depth interviews with some of our leading researchers. The JKMRC Seminar Series has also gone virtual and their Friday morning webinars are proving extremely popular.
The Next Generation Resources Conference, which is organised by our higher degree researchers is also going digital this year, and we are working with the University of Cape Town, the University of Exeter and the University of British Columbia to develop a platform for our HDR students to showcase and share their research.
Like you, we are looking forward to the time when we are able to travel again, and planning is underway for 2021, including the 2021 International Conference on Acid Rock Drainage (ICARD) at the Brisbane Convention and Entertainment Centre on 19-23 September. The organising committee are inviting prospective authors to submit titles and abstracts for papers and posters.
We are also planning the International Conference of Safety in Mines Research Institutes (ICSMRI), which we are hosting on campus here at UQ 7-9 April 2021. Submit your abstract by 5 June 2020.
You can stay up to date with all our activities via the website and our LinkedIn and Twitter accounts, and if you'd like to discuss a specific project, please don't hesitate to contact me.
Enjoy the e-newsletter