The research group are applying geometallurgical tools to enable the geoenvironmental characterisation of mine waste across the life-of-mine
The global interest in mine waste reuse has increased significantly over the past five years as the mining industry seeks to reduce environmental footprints and legacies, and satisfy the growing demand for critical (or technology) metals with mine waste as a potential supplementary secondary resource.

 

Motivated by this, the BRC have established the Mine Waste Transformation through Characterisation or 'MIWATCH' group.
The group use chemical, mineralogical, mineral chemistry, physical, and metallurgical testing tools to determine the properties of mine waste and assess how it should be best managed to reduce environmental risks. They have developed a set of integrated geometallurgical toolkits for use at the start of a mining project and also where mine waste already exists.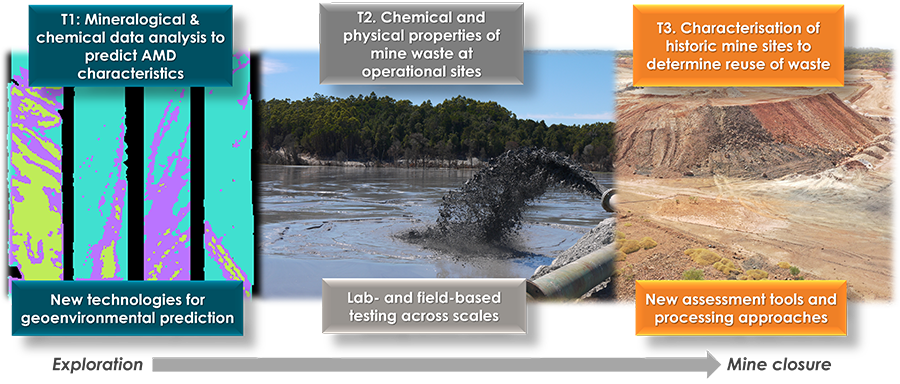 Theme 1: Mineralogical and chemical data analysis to predict AMD Characteristics
The process of mining is not only concerned with commodity extraction but also moving and managing waste. Globally, up to 30 Gt of waste material per annum is removed, handled and placed into final repositories or landforms, based on engineering design criteria informed by geochemical parameters, where it remains indefinitely unless another use for it is identified. If inadequately managed, waste materials can pose a range of physical (i.e., dam failures) and chemical (i.e., acid and metalliferous drainage; AMD) geoenvironmental risks. The challenge remains for the mining industry to identify the mechanisms by which to cost effectively forecast and manage these potential risks at the earliest possible stage in a mine's life. If adequately performed, then appropriate funding and environmental management strategies can be developed and embedded into the mine plan to enable better closure outcomes. Whilst the industry is cognisant of this, another major challenge is finding the right toolbox to facilitate early stage waste characterisation. For example, chemical (i.e., static and kinetic) tests have dominated how AMD properties have been measured since the late 1970s, but with AMD remaining an ongoing global issue (even at young mines), there is a necessity for innovation.
With an explosion of new tools and technologies for ore characterisation, there has never been a more opportunistic time to follow a geoenvironmental matrix approach whereby the 'environmental geometallurgy' toolkit is used for waste characterisation. The toolkit includes application of hyperspectral technologies to derive geoenvironmental domaining index values, improved used of handheld tools and chemical tests, data mining, and developing applications for µCT and 3D XRF drill core scanners. As we approach the next decade, the industry has the unique opportunity to embed the environmental geometallurgy toolkit into their operations and improve the management of geoenvironmental risk.
This theme is investigating how to optimize a range of datasets, including hyperspectral data, for early LOM characterisation.
Key researchers:
Sponsors:
Teck Resources, JKTech, Department of Resources
Theme 2: Evaluating the geochemical and geotechnical properties of mine waste 
Tracking and managing the placement of waste material at an operational site is crucial to establish if geoenvironmental risks have been suitably minimized. This theme employs established and emerging tools for investigating the geochemical and geotechnical properties of mine waste.
Our geoenvironmental laboratories can undertake a range of bespoke static and kinetic testing to determine the acid forming properties of future and existing mine wastes.
In late-2022, MIWATCH are kicking off a new program exploring the application of environmental geophysics for characterizing Queensland's mine waste and in 2023, we will be using drone-based technologies to further understand these challenging sites.
Key researchers:
Sponsors:
Department of Resources, Newcrest, MMG Ltd, Grange Resources
Theme 3: Characterisation of existing mine wastes to find future critical metal resources
Mining has a critical role in providing essential mineral commodities for the transition to low emission energy generation, transmission and storage required to meet emission reduction targets and minimise global warming. However, there is increasing global focus on: i) Environmental, Social and Governance (ESG) risks in mining; ii) adoption of circular economy principles; and iii) waste reduction across all industries. Motivated by this a new business opportunity to perform 'secondary prospectivity' analysis on mine waste is gaining momentum. In Europe, Chile, Canada, Australia and the United States alone, significant efforts by both Government organisations and the mining industry are underway to characterize and determine valorisation options for mine waste. For example, in Queensland, Australia reprocessing of tailings is being undertaken at the Century Mine to recover zinc, with plans to also recover gold at both Mt Morgan and the Tick Hill mines. Similarly, in Tasmania, Australia remining tailings at the Hellyer mine for lead, zinc, gold and silver has been ongoing since the late 2010s. 
New research activities to continue exploration in these 'next-gen ore deposits' is underway across Australia with significant funding from State and Federal Government agencies and forms the foundation of this theme. Using an integrated chemistry-mineralogy-mineral-geobiology approach, we are exploring Australia's existing mine waste to find new resources of several critical metals (e.g., cobalt, rare earth elements and indium). This new information will be used to develop a mine waste atlas of Australia to be delivered in 2024. Working across SMI and UQ, we are actively researching reprocessing and metal extraction options where significant resources have been identified. 
This theme aims to breath new life into old mines to identify resources for the low carbon future.
Key researchers:
Sponsors:
QLD Department of Resources, New South Wales State Government, Tasmanian State Government, Geoscience Australia, NTGS, GSSA, JOGMEC, Grange Resources, MMG Ltd
MIWATCH group members come from a range of mining-related disciplines, including exploration geology, geochemistry and hydrogeology.
Group Leader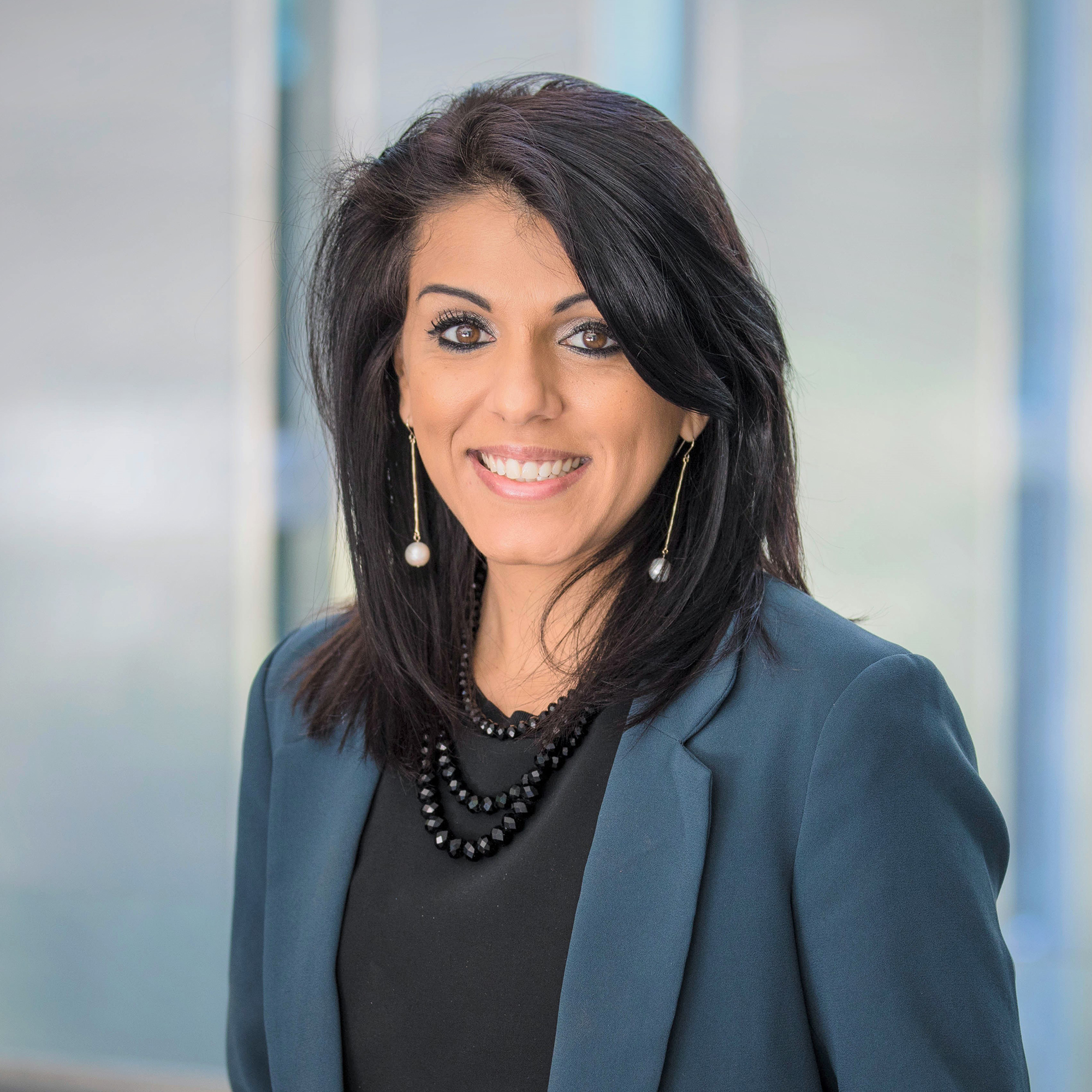 Associate Professor Anita Parbhakar-Fox
Program Team