The research group are applying geometallurgical tools to enable the geoenvironmental characterisation of mine waste across the life-of-mine
The global interest in mine waste reuse has increased significantly over the past five years as the mining industry seeks to reduce environmental footprints and legacies, and satisfy the growing demand for critical (or technology) metals with mine waste as a potential supplementary secondary resource.

 

Motivated by this, the BRC have established the Mine Waste Transformation through Characterisation or 'MIWATCH' group.
The group use chemical, mineralogical, mineral chemistry, physical, and metallurgical testing tools to determine the properties of mine waste and assess how it should be best managed to reduce environmental risks. They have developed a set of integrated geometallurgical toolkits for use at the start of a mining project and also where mine waste already exists.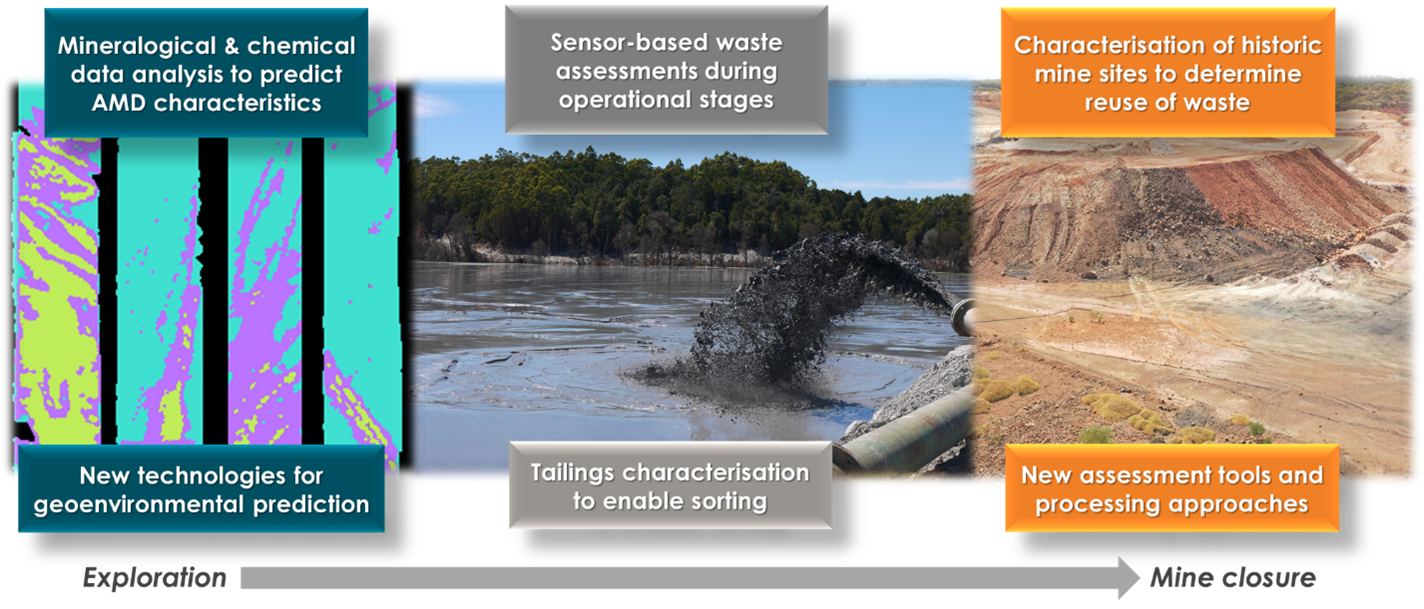 For each study site nominated by an industry partner,  a review of the mine database or any other existing data will be undertaken from which the team develop a work program and applies the relevant tools from the toolbox to effectively identify waste domains and assist with building this knowledge into the database to enable accurate ARD block modelling. This will involve: 
Phase 1. The research team spending time on site with geologists to understand the deposit geology and examining the existing data to identify where the knowledge gaps are in the ARD models and to develop a sampling and analytical program to overcome these.
Phase 2. Undertake the sampling program at the site.
Phase 3. Perform various laboratory analyses (including validation testing with select Level 2 testing as per the Environmental Geometallurgy Matrix performed) to determine the application of the toolkit and measure the geoenvironmental properties of the sampled waste materials. 
Phase 4. Deliver results back to site and also undertake  training workshops on how to use the toolkit therefore embedding the approach into routine operational practice.