The cyanide socio-technical learning lab
The cyanide socio-technical learning lab is an example output from a project aimed at exploring the linkages between technical, environmental and social challenges facing mining projects, and is supported by the Complex Orebodies Program.  The model, which is built using system dynamics, explores the balancing causality between the use of cyanide leaching, potential environmental contamination, community health and safety, and community and public trust.  

The model is a generic prototype and a work-in-progress. The objective of the project is to demonstrate the importance of a multi-disciplinary approach in addressing social and environmental challenges of the resource sector and demonstrate the capability of the Sustainable Minerals Institute (SMI) to undertake multi-disciplinary research on address the emerging challenges of the resource sector. This tool is available to our academic and industry fellows to work with and provide us with feedback on advances that can be made to the model. Also, we are seeking industry partners to fund the research to advance the model and apply the model to industrial cases.
 
Run the simulation right here:
or use this link: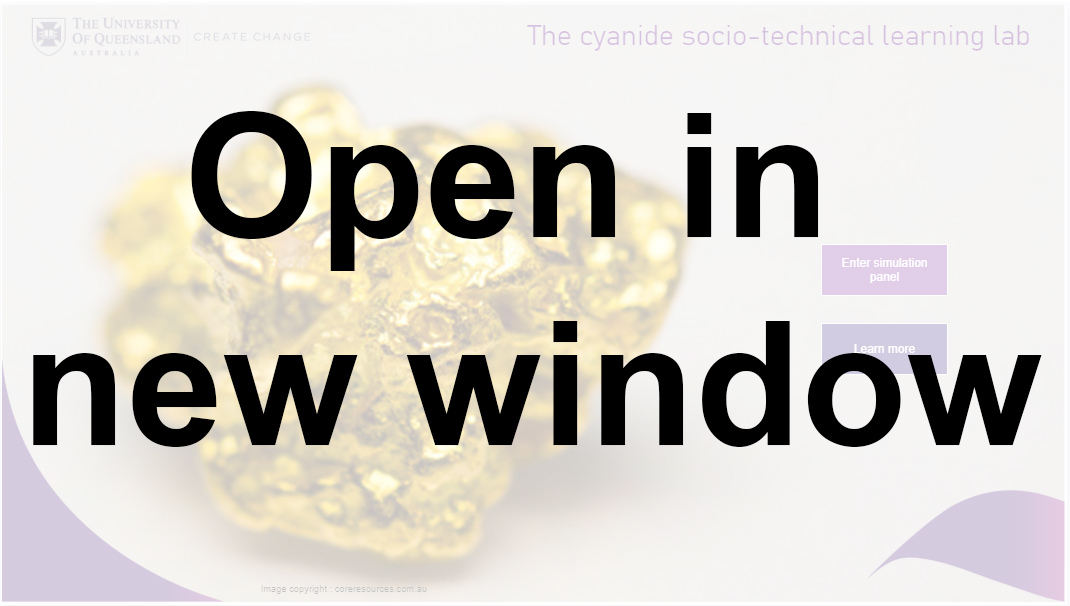 Contributors
Brunilde Verrier, Mohsen Yahyaei, Gordon Forbes, Marcin Ziemski
with Carl Smith (UQ Business School)