Welcome from Neville, December 2019 E-News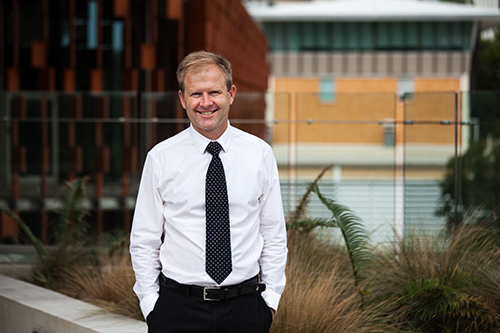 What a month! As we rocket towards 2020, November proved we can't switch into holiday-mode just yet because there are still plenty of things to do and people to meet. Thankfully, November was full of opportunities for me to connect with people across the industry – researchers, partners and supporters.
A great example of this and a definite highlight of my month was my visit to Santiago, Chile. Although I was only there for a week, I quickly found myself in the middle of a  rush academic and industry activity. This gave me the chance to engage with a range of people from different backgrounds.
Of course, SMI is also just stepping down from the stage after last week's brilliant Global Leadership Series event, Minerals, materials and a sustainable future. I can't give enough thanks to the combined SMI-ABC-HASS team who made this possible.
The panel discussion itself reflected what we are all about at SMI: shifting the conversation from 'making mining sustainable' to mining's role in a sustainable world.
As if the year has to prove it isn't going to come to an end silently, we are also only a week out from another standout event – possibly my favourite of the year – graduations!
On 11 December we will be celebrating the fantastic efforts of seven SMI HDR students and, although it will be difficult, I will try to succinctly explain just why the occasion means so much to me. 
SMI's whole ethos is built around finding solutions to the complex problems the world will face on its path towards sustainability, and training a generation of thought-leaders to influence future decision making is one of the best ways we can achieve that
As a group the seven graduands demonstrate the potential reach of this influence. Their expertise covers some of the most fundamentally important topics in mining – health and safety, social responsibility, environmental management – but their research reflects new ways of thinking.
I look forward to seeing you all in December before you head off to enjoy the company of those close to you – let's end the year having fun!