Fifteen Vietnamese mining leaders toured New Acland Mine earlier this month as part of a study tour exploring best practice and innovation in Australian mining.
The group of directors and deputy-directors from Vietnam's state-owned Vinacomin mining company are participating in a twelve week study tour facilitated by The University of Queensland's Sustainable Minerals Institute.
Sustainable Minerals Institute Program Leader Robin Evans explained that the twelve week program was broken into two key learning areas.
"The study program involved a number of the University's Faculties and began with five weeks of intense English classes, followed by seven weeks of study into all aspects of the Australian mining industry," Robin said.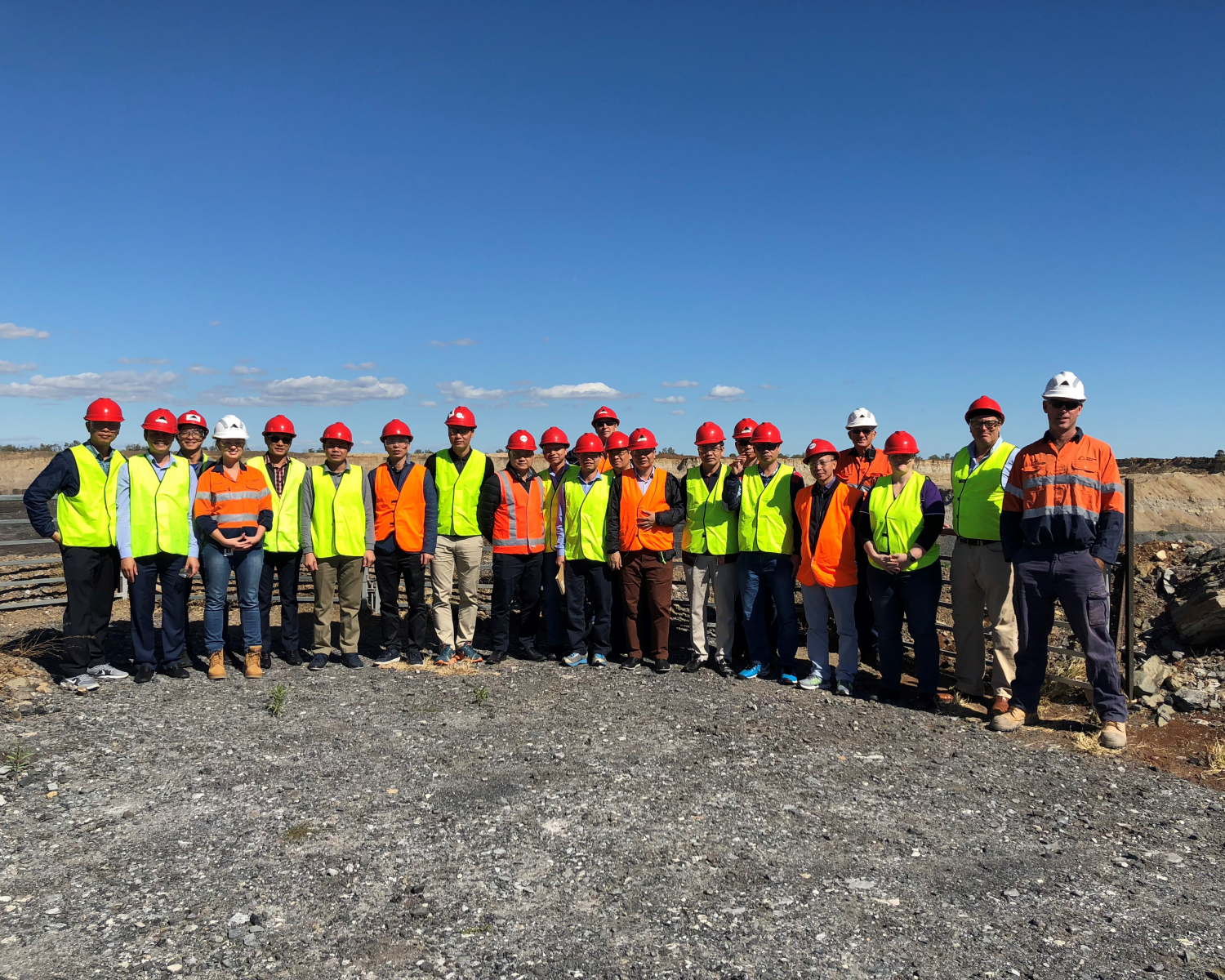 "The visit to New Acland Mine offered the group the opportunity to view best practice mining in a number of areas. They were particularly impressed to see rehabilitation activities so close to active mining areas, something quite different to their own experience."
"They were also interested in New Acland's emphasis on a local workforce and links to the local community." Following the tour of New Acland Mine the study group travelled to the Port of Brisbane to visit Queensland Bulk Handling, a New Hope subsidiary that loads coal onto ships for the export market.
"The tour of Queensland Bulk Handling enabled the group to experience the full pit to port life cycle and compare Australian port facilities to Vinacomin's own port operations in Vietnam," Robin said.
"Vinacomin is currently in the process of modernising its operations, and visiting New Hope's mining and port facilities demonstrated how advanced mining economies do business."
Vinacomin is a state-owned mining company in Vietnam with approximately 150,000 employees and interests spanning both underground and open cut mines, power generation and port facilities.
SOURCE: New Hope Group - http://www.newhopegroup.com.au/news/2018/vietnamese-miners-look-to-new-acland-for-best-practice-rehabilitation-and-operations 
SMI is currently partnering with ICTE to deliver a 12 week program for a group of 15 senior managers from Vinacomin, the Vietnamese mining company. Following a five week period of intensive English language training delivered by ICTE, SMI has designed and coordinated a seven week program of activities covering all aspects of the mining value chain, and including a one week field trip to Central Queensland. Presentations from experts across UQ including staff in SMI's Centres, Mining and Chemical Engineering, and UQ Business School have been supplemented by visits to key stakeholders in government and industry in Brisbane. At the end of the program, all participants will use the experience to identify opportunities that can be pursued within their own operations in Vietnam.