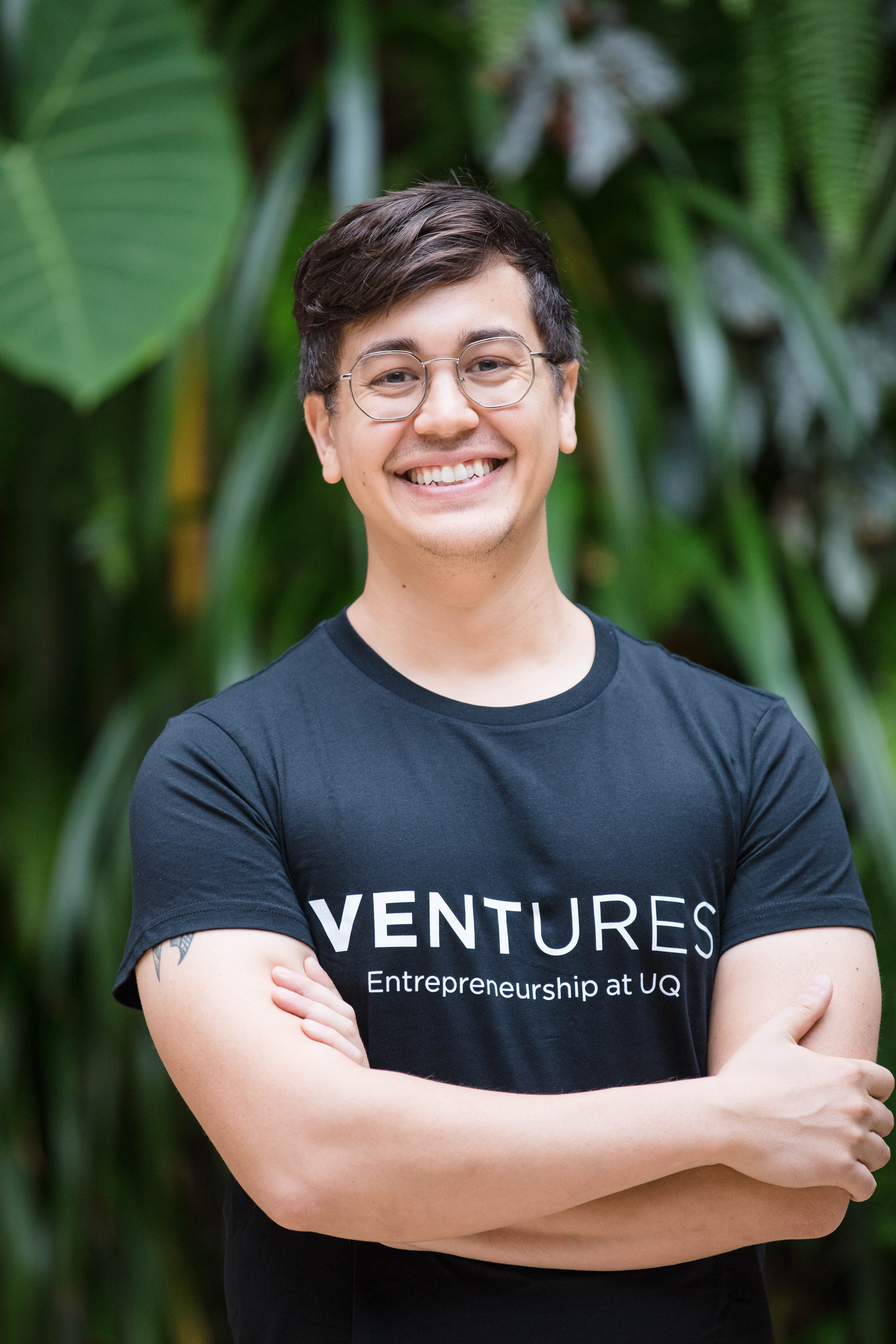 A startup founded by two Sustainable Minerals Institute (SMI) research students could make monitoring the progress of mine site rehabilitation easier and cheaper.
Roger Tang and Imam Purwadi from SMI's Centre for Mined Land Rehabilitation are founders of Envirometrics.io. Their new product 'Mine-R', harnesses rapidly improving satellite imaging technology to re-think how data on mine rehabilitation is collected and analysed.
Envirometrics.io is one of twelve UQ start-ups recently awarded $10,000 equity-free funding through the University's 2021 Ventures ilab Accelerator Program.
Envirometrics.io CEO Roger Tang said Mine-R will help companies achieve their environmental goals.  
"Mine-R is really about supporting the mining industry by offering a product that encourages sustainable practices but which is also financially viable", Roger said.
"Not so long ago the resolution on satellite imagery was around one pixel per 5 metres, which you really couldn't do much with, but that has already been brought down about one pixel per 0.5 metres.
"At that resolution we are able to pull valuable information on the progress of rehabilitation from images, such as vegetation cover, tree density and land displacement.
"We are not trying to replace the traditional approach to rehabilitation monitoring – it is more accurate to use drone imaging or, better yet, a team of environmental scientists – but we are focusing on rapid reporting of the bigger picture to make strategic decisions faster.
"Mine-R also has the potential to alleviate the logistical and financial burden placed on governments by their obligation to rehabilitate abandoned mines.
"At the current stage we are having candid conversations with industry experts and academics but we hope to work with an industry partner and have a minimum viable product ready within the next year.
Sustainable Minerals Institute Director Professor Neville Plint said Roger and Imam's venture demonstrates the energy and skills that the next generation of leaders will bring to mining.
"One our objectives at SMI is to support postgraduate students in their journey to become thought-leaders capable of making outstanding, sustainable contributions to the mining industry.
"The entrepreneurial, business and communications skills required to launch a product like Mine-R are incredibly valuable for anyone looking to influence the future direction of the industry," he said.