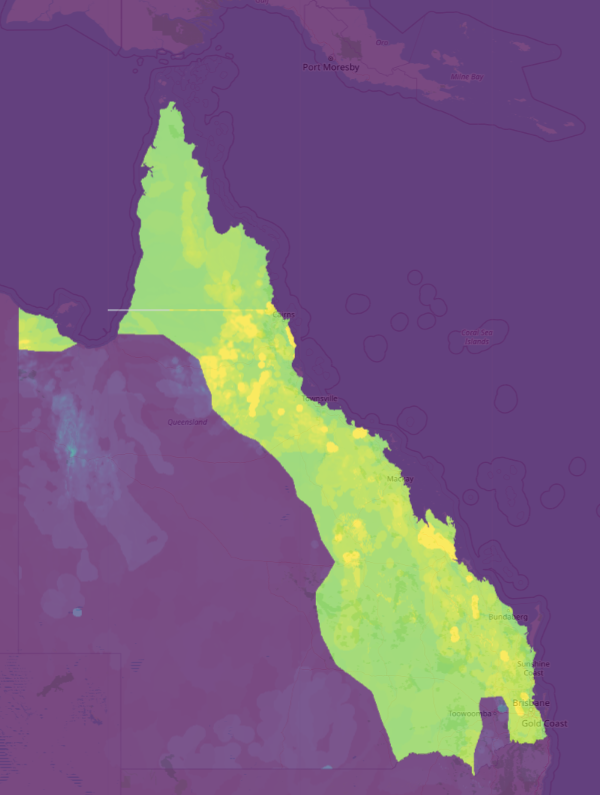 Predicting where 'new economy minerals' will be found in Queensland is set to be easier thanks to a collaborative project between the Sustainable Minerals Institute's (SMI) W.H. Bryan Mining & Geology Research Centre (BRC) and the Geological Survey of Queensland (GSQ). 
The joint BRC-GSQ team is compiling state-wide maps showing the discovery potential for 'new economy minerals', or the minerals that make renewable energy, electric motors, batteries and other carbon-free technologies possible.
"Queensland has strong potential to supply a wide range of these new economy minerals", said Associate Total Deposit Knowledge Group Leader Professor Paul Gow. 
"The state has an abundance of high-quality precompetitive exploration data, but this is the first resource that pulls together all the relevant data for these important commodities"
"The team has carried out compilations looking at all available data and prospectivity analyses for cobalt, rare earth elements, tin and tungsten, silica, scandium, indium, molybdenum, rhenium, gallium and germanium.
"This was made possible by using an approach widely applied across industry and government, in which predictions of discovery potential are built up based on a "process model" for any given ore deposit type. 
"The model is based on identifying a source for the metals, the driving force and method through which the metals were transported to that deposit, and the mechanism which made the metals concentrate at the deposit."
"We also developed an online tool which allows any user to change the criteria used for assessment of discovery potential and look at the results in real time.
Using this approach, the team were able to identify more than 500 known mineral occurrences in the state that had the right minerals for a rare earth deposit, and were in highly prospective areas, but had never been analysed for rare earth elements.
The data for all of the these new economy minerals are available through the Geological Survey of Queensland Open Data Portal.
"High purity silica makes up 97% of a solar panel but, despite that important role, there has been very little focus on identifying potential resources for it in Queensland," said BRC Research Fellow Katerina Savinova.
"As it turns out, Queensland has a very high potential for the supply of high purity silica."
The project is just one of several collaborations between the BRC and the Queensland Department of Resources that aim to identify new economy mineral deposits and understand the potential to find new economy minerals in mine waste.