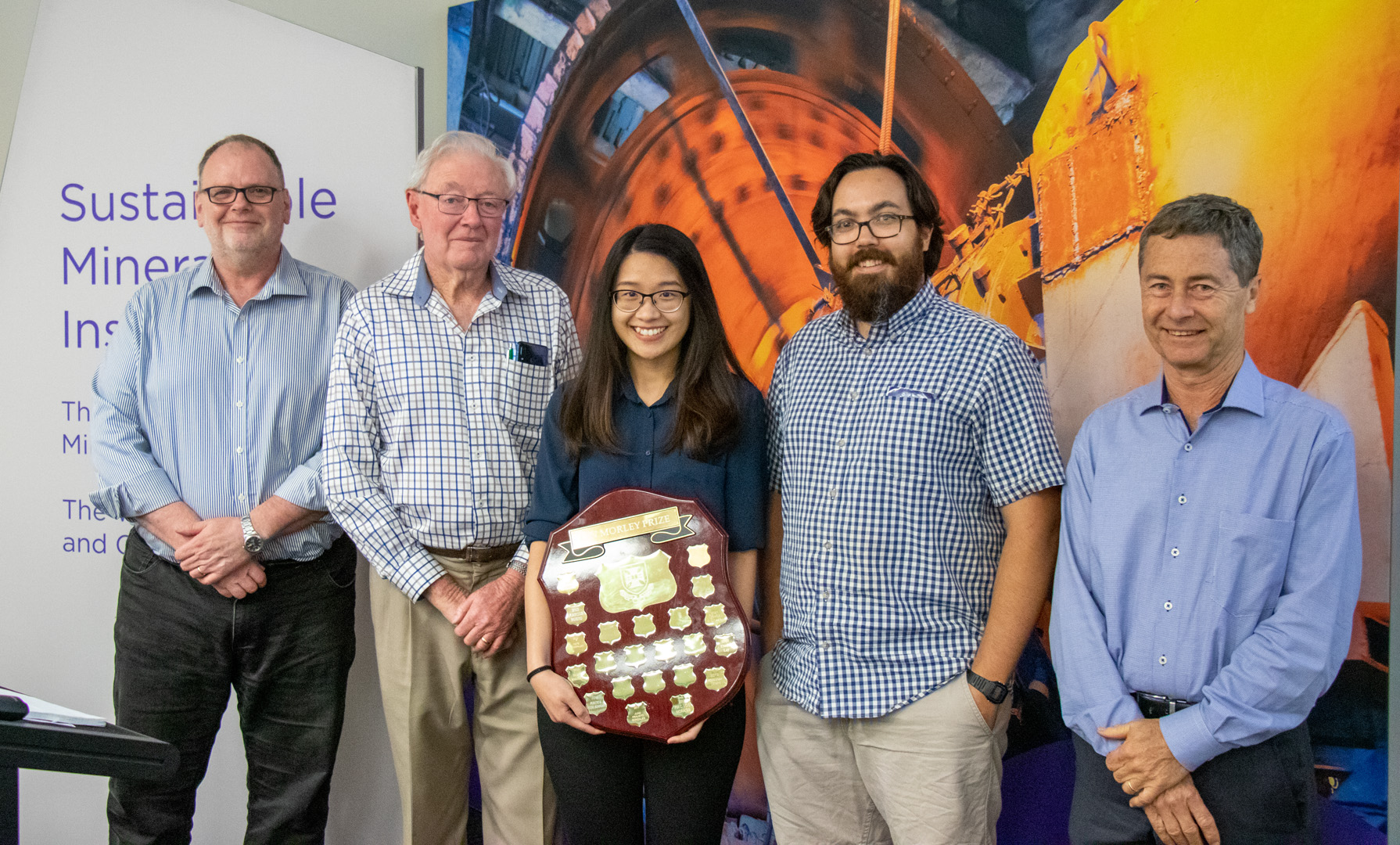 Julius Kruttschnitt Mineral Research Centre (JKMRC) PhD Candidate Joyce Siong has been awarded the prestigious Ian Morley Prize for her excellence in applied research, enthusiastic approach to site work, and dedication to the Centre's student community. 
The Ian Morley Prize has recognised the outstanding academic and social achievements of a JKMRC PhD student each year since launching in 1990. This year nominations for the Prize were extended to include students from the W.H. Bryan Mining & Geology Research Centre.
Joyce first encountered the JKMRC while studying as an undergraduate chemical engineering student at The University of Queensland. Intrigued by the prospect of learning more about mineral processing, she started a month-long Winter Research Program under Dr Elaine Whiteman. This was quickly followed by a Summer Research Program under Dr Cathy Evans and, upon graduation, a Master's degree. After her first mine site visit, and a bit of convincing by her colleagues, Joyce's Master's was upgraded to a PhD.
Joyce's PhD thesis, development of a model-informed control strategy for coal flotation in a Jameson Cell, aims to improve flotation performance for one of the most commonly used coal flotation cell  in Queensland, The Jameson Cell, through suggesting an optimising control strategy.. Supporting Joyce on her research journey are her advisors Dr Angus James Morrison, Associate Professor Kym Runge, and Associate Professor Mohsen Yahyaei.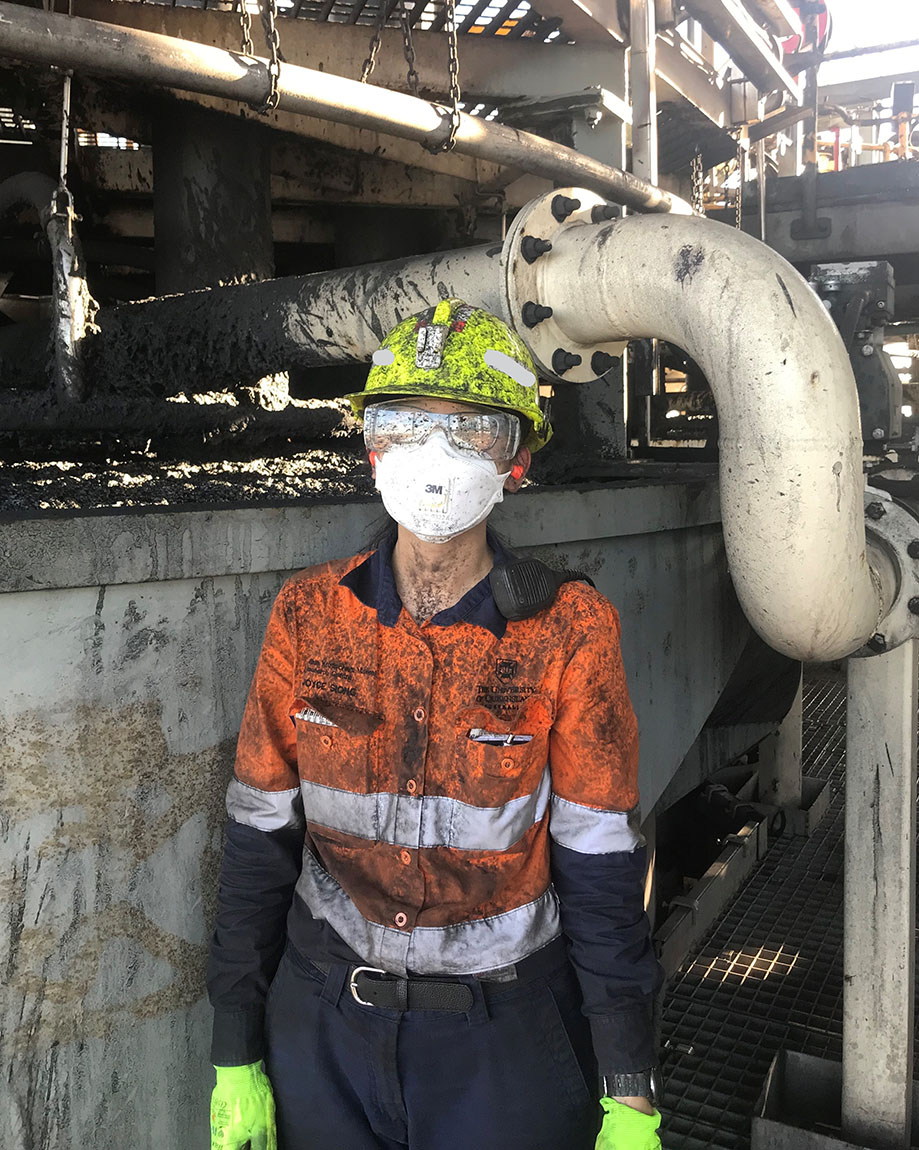 Joyce said that applied, collaborative research on mine sites – a key part of JKMRC's philosophy – and the support of her fellow students has been critical to her PhD.
"Visiting sites has been the best part of my PhD. While there are a lot of preparations, when you are out there you can see the real problems directly and come out with with meaningful outcomes.. 
"Without it the results of my research just would not have been as applicable to industry - it's difficult to replicate the actual flotation mechanisms that occurs in a continuous industrial-scaled flotation cell, in the lab.
"But being surrounded by a student community that is full of people going through a similar journey to you has also been so valuable.
"The community at the JKMRC and BRC is very welcoming and friendly. They do everything they can to involve you when you first arrive, and that's something I've been trying to do with the next generation of students."