In celebration of this year's International Women's Day (IWD) on March 8, the Sustainable Minerals Institute's (SMI) social media became a platform for promoting some of the brilliant female researchers working across the Institute's Centres. 
Each researcher was asked to share insights into their background and work, as well as what it's like working as a woman in STEM. 
This year's United Nations' IWD Theme was 'Cracking the Code', which highlights the role that bold, transformative ideas, inclusive technologies, and accessible education can play in combatting discrimination and the marginalisation of women globally.
---
Natasha Ufer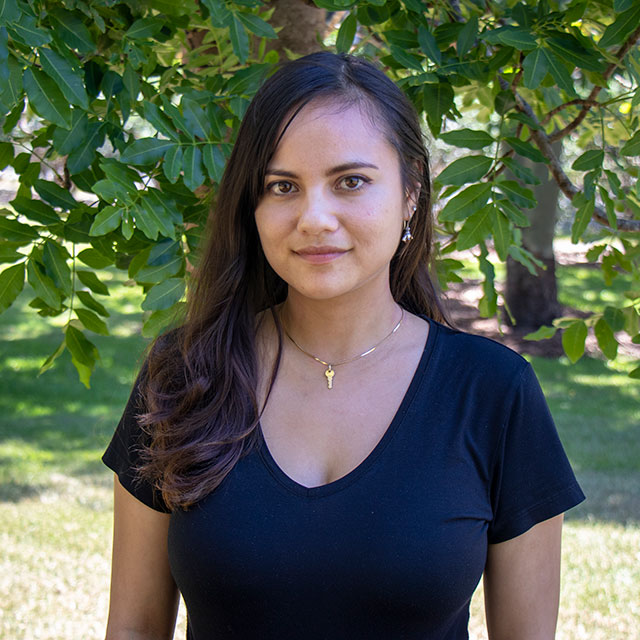 From an early age Natasha Ufer has had a great interest in the environment, and now she works as an ecologist in SMI's Centre for Mined Land Rehabilitation (CMLR) focusing on the ecological aspects of mine rehabilitation. 
  
Natasha entered her career with the aim to advance knowledge towards solving the current environmental issues and challenges in the minerals industry resulting from resource exploration, extraction and processing. 
 
"In the 5 years I have been working in this industry, I am yet to notice wide changes but have seen some mining companies change their rehabilitation methods and monitoring to align more with what research supports, in terms of sustainable ecosystems." 
  
Natasha's current work focuses on remote sensing technologies to show vegetation changes around mine sites, as well as a wide variety of testing on mine soils and tailings.
---
Loreto Codoceo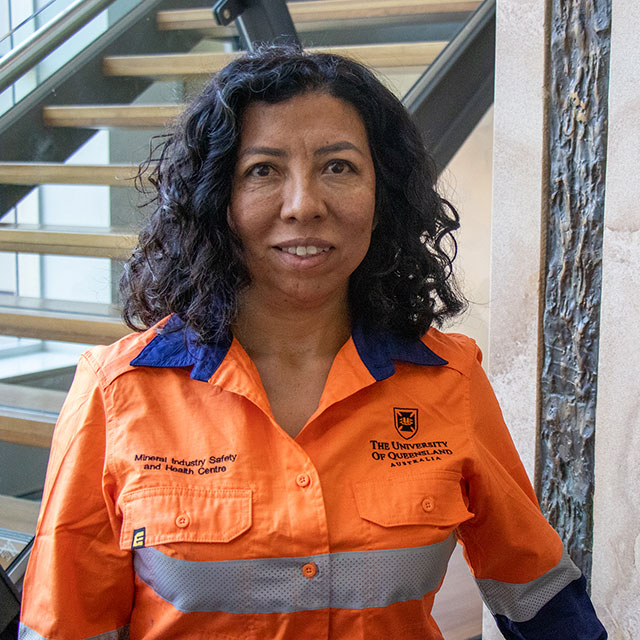 Loreto Codoceo travelled from Chile to Australia in 2022 to begin a PhD in an area of critical interest, and importance, to the mining industry - automation and its interface with health and safety. 
 
"My area of research is the human factor, which seeks to understand the interactions between people, technology, and environments and contributes to human well-being and overall system performance. Specifically, my research is focused on the individual and organizational impacts of automation in the mining context."
 
"I am in the first year of my PhD, I am analysing the current literature and industry knowledge about the human-automation interaction in the mining sector and its effects on workers and organizations to find the gaps and refine my work to applied research."
 
"Automation is affecting the workplace globally, improving productivity and safety; however, it also demands new approaches to solve problems in real-life situations. Besides, mining in Chile is a crucial sector for the economy, and the industry will need to anticipate unexpected changes in the management and roles of workers. These reasons motivated me to pursue a PhD"
---
Carolina Carvajal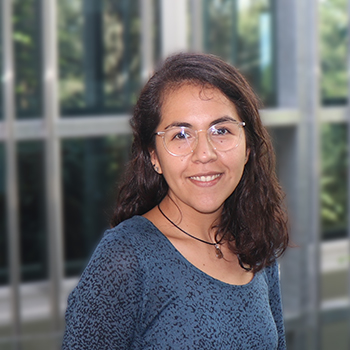 JKMRC PhD student Carolina Carvajal Gutierrez is another brilliant mind here at SMI, with research which aims to improve the understanding of rock breakage during mineral processing - a field where even small improvements can lead to massive energy savings.
 
"I hold a bachelor's degree (Honors) in Metallurgical Engineering from Chile, as well as a Master's degree in Geology. However, my recent focus has been on mineral processing, specifically in the area of comminution, supported by process mineralogy techniques."

"Currently I am into breakage at the mineral grain scale. My PhD is trying to understand how the mechanical properties of minerals have an effect on their breakage behaviour."
 
"To be honest, I was dragged into it (laughs). I was awarded an Anglo American scholarship which got me fully immersed in the industry. As I gained experience, I became interested in supporting with a fundamental perspective. This led me to pursue a master's and eventually to academia, where I am now, exploring the intersection of theory and practice."
---
Juliana Segura-Salazar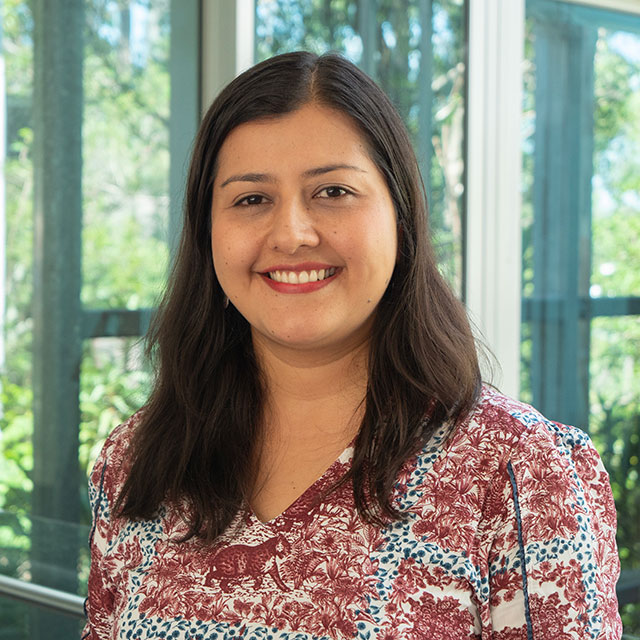 Multi-disciplinary thinking is central to working at SMI, so we were happy to highlight Dr Juliana Segura-Salazar – a researcher who puts the principle into practice by working on a potential solution to the world's sand sustainability challenge: ore-sand (read more here).

"I focus on developing approaches to help the mining sector to transition to more circular and sustainable pathways. My core multidisciplinary research involves ore characterisation, mineral processing, and holistic assessment of the sustainability aspects of extracting and processing mineral resources based on Life Cycle Assessment."

"I joined SMI a year ago and am working on an exciting project focused on finding circular economy solutions for the mining industry, making the most of ores. We aim to develop innovative processing routes to proactively reduce mining waste and co-produce valuable resources such as ore-sand."

"Breaking down barriers as a Latin American woman in mining and academia has been no easy feat. But thanks to my rockstar mentors, I've overcome many obstacles and grown professionally and personally. I'm grateful to belong to a supportive community at SMI and UQ, where my voice is heard, valued, and empowered."
---
Dr Mandana Shaygan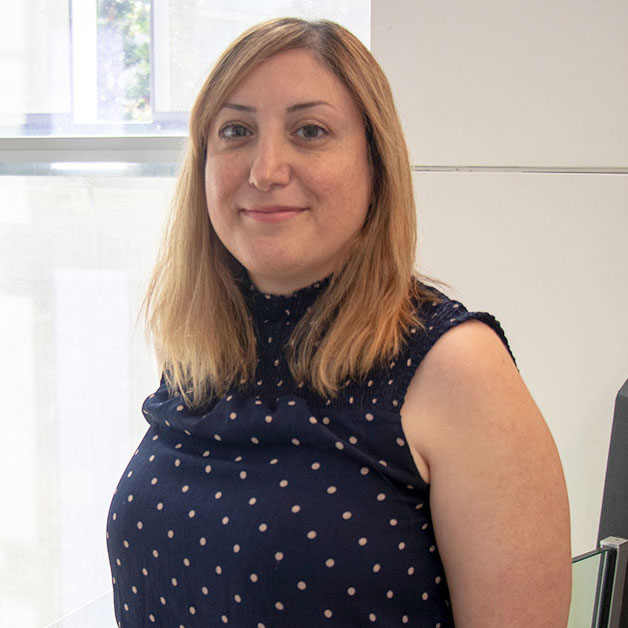 Dr Mandana Shaygan a is a soil scientist in the Centre for Water in the Minerals Industry (CWiMI) focusing on the evaluation, quantification and modelling of water flow and solute transport in porous media. She also works across disciplines to understand the effect and interaction of chemical processes on soil physical properties.
          
"More women are entering the industry, particularly in the environmental positions, such as environmental officers in mining companies."

 "I entered this industry as I wanted to help provide solutions for the environmental challenges that the mining industry faces. I view soil science as having a major role in the long-term sustainability of post mined landscape, and the concept of using innovative approaches, including newer technological developments to help solve the environmental challenges that the mining sector faces appeals to me. In my mind, my research can lead to practical, useful and cost-effective methods that the mining industry can use to remediate post mined landscapes."    
---
Consuelo Garcia Zavala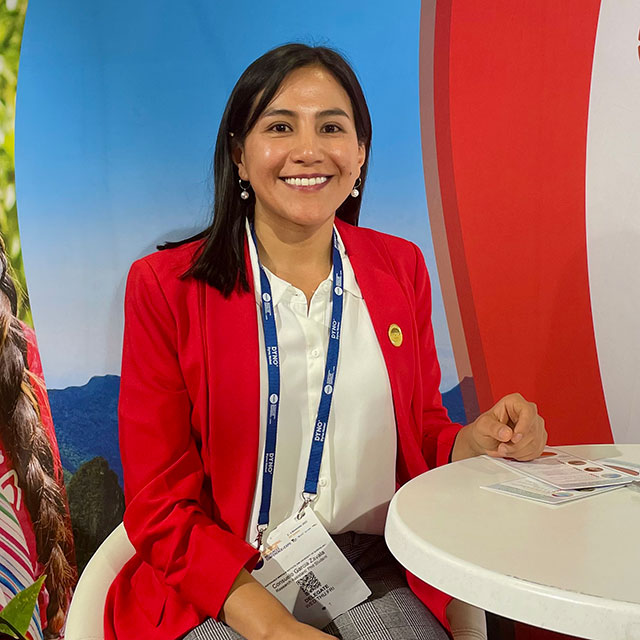 Consuelo Garcia Zavala is a CWiMI PhD Student and research assistant who works in environmental management and ESG aspects of the mining industry. 

"I am currently focusing my research on the environmental, social and governance (ESG) aspects of lithium extraction as lithium is a critical mineral to move towards decarbonisation through energy transition and electric mobility. However, the escalating global demand for lithium creates socio-environmental impacts in the regions where it is extracted."

"I have worked in environmental management in the mining industry for several years. I recently moved to the research field because it will allow me to learn from experts and work on innovative solutions for sustainability challenges in mining."

"I would like to see more collaborative work between different disciplines as the complex impacts of mining on the environment and communities need a holistic approach to be properly assessed. Also, a genuine collaboration between industry, government and communities would help to maximise value for all the stakeholders. Finally, I would like to see more women in mining, not only because diversity brings more creativity and innovation but also because there is a significant gender gap in this sector."
---
Vigya Sharma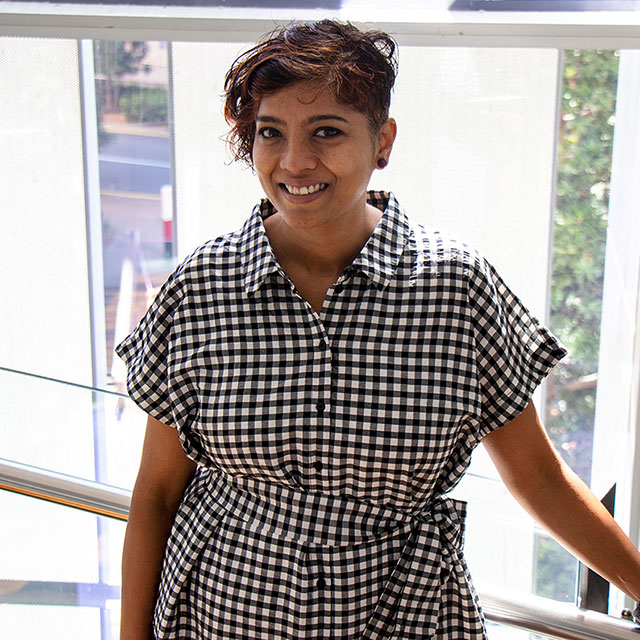 Another excellent researcher we are delighted to feature is CSRM's Dr Vigya Sharma. Vigya works in the field of energy and development, engaging with how the presence or absence of resources (e.g. minerals and/or clean energy) shapes the social, institutional and economic fabric of local regions and communities.

"I am passionate about making sense of the climate and energy dynamics of our times, particularly how it shapes our collective ability to thrive. Having spent the first 22 years of my life in India, I have deep appreciation of the inequitable resource access both within and between countries that influences development outcomes for generations."

Since Vigya first began work in the professional work environment, she has noticed two major shifts.

"There is a much greater appreciation for, and acceptance of, interdisciplinary skills. The problems facing us today require a systems approach that can only really be meaningful if it bridges across disciplinary silos.
 
"We have a long way to go, but there are promising signs of the next generation of leaders and thinkers wanting to make a real difference through their professional careers. I teach Humanitarian Engineering to 2nd and 3rd year undergraduate students. The passion among young engineers to better understand the social context in which modern engineering problems are situated, and what the real value of their engineering solutions may be for people, is quite energising. A growing number of female engineering students choosing to take the course is particularly uplifting."
---
Amelia Lee Zhi Yi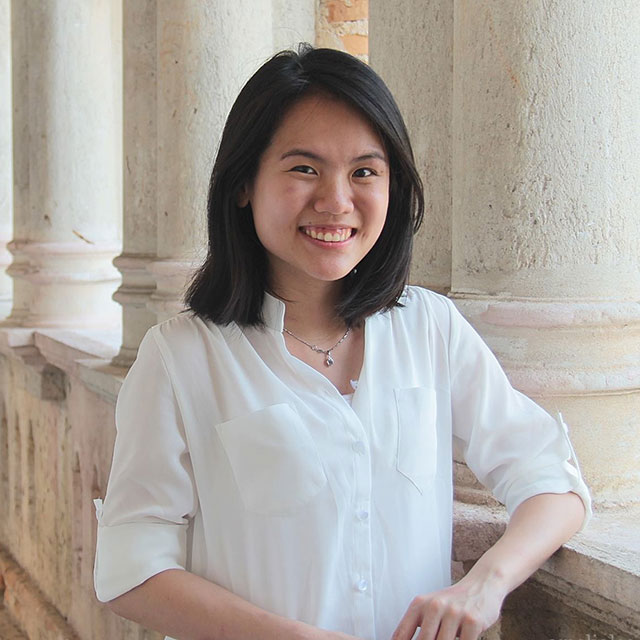 CMLR PhD Student Amelia Lee Zhi Yi recently completed her confirmation and is now exploring how to adapt the concept of responsible research and innovation for technology implementation within the mine transition context.

"I've been finetuning my knowledge base on stakeholder engagement, especially within the mining industry. The next step will be drafting a responsible research and innovation guide and conducting interviews. Personally, I'm learning to broaden my perspectives from my physical science, techno-centric background to incorporate social science thinking. It's a work in progress to head towards the middle!"

"My field of research was inspired by my time working at an international organisation. I saw how decisions were often made top-down and realized the importance of considering all scientific and technical solutions from a holistic perspective."

"I would like to see improved engagement processes leading to better understanding between stakeholders and hope my work will be able to contribute to this aspect of the industry. I've encountered very supportive role models in the form of my advisors, placement sponsors, as well as industry players. I hope to attain enough knowledge and experience to do the same and be able to pass this generosity on."
---
Yahaira Barrueto Jhonson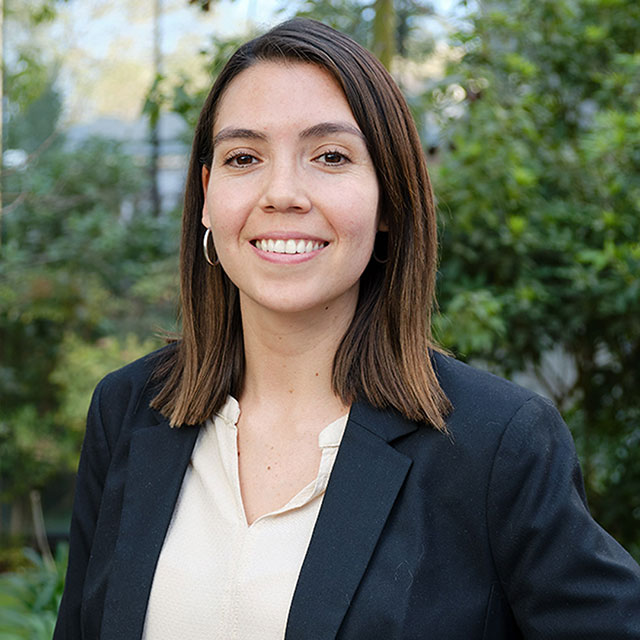 Each of our colleagues at SMI-ICE-Chile are doing a brilliant job of making South American mining more sustainable, but in honour of International Women's Day we focused our attention on a great new addition to the team – Yahaira Barrueto Jhonson.
 
"I am currently part of the Environmental Rehabilitation and Ecosystem Dynamics research team, working on the pyrite microencapsulation project to prevent and control acid rock drainage. My areas of expertise are green solvents applied in hydrometallurgy, e-waste recycling, and thermodynamic modeling of electrolytic systems."
 
"Mining runs in my family, but when I discovered that metals could be recovered from waste, I wanted to focus on urban mining, study environmentally friendly processes and remediate the impact different industries have caused on the environment."
 
"In this industry, women have had to work three times harder and constantly demonstrate that we can be leaders, we are currently seeing how women are taking the lead in different areas, but it has been a difficult path."

"In academia, it is important to continue encouraging young women to study careers in science and engineering and show them that we can make essential changes."
---
Carolina Castro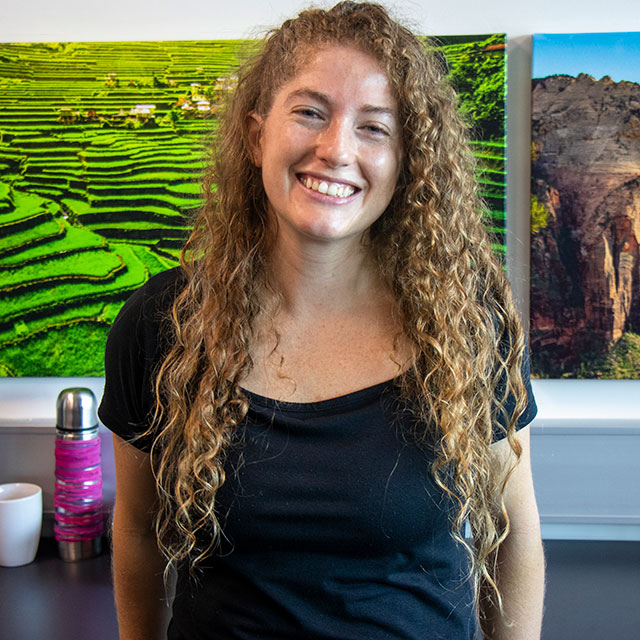 CSRM PhD student Carolina Castro works in partnership with the CWiMI on the social aspects of mine closure. Carolina graduated with a degree in Environmental Engineering from the University of Chile and has a master's degree in Sustainable Energy and Management from The University of Queensland. 

"My project aims to develop a participatory decision-making framework to guide integrated water and energy solutions towards a sustainable post-closure transition in remote communities of northern Chile."

"Mining plays a crucial role in driving economic and technological development. With the global race towards decarbonisation, mining activities will intensify in order to extract the minerals required for this transition. Therefore, clear frameworks are required to guide the mining industry towards sustainable practices, especially around the socio-economic impacts of mining. My project expects to contribute to this need by improving understanding of the challenges associated with removing critical infrastructure for water and energy access in communities living near mine sites and the consequent impacts on their development opportunities post-closure."

"Mining could be at the forefront of sustainability through early and participatory planning of potential impacts on surrounding communities and the environment." 
---
Laura Jackson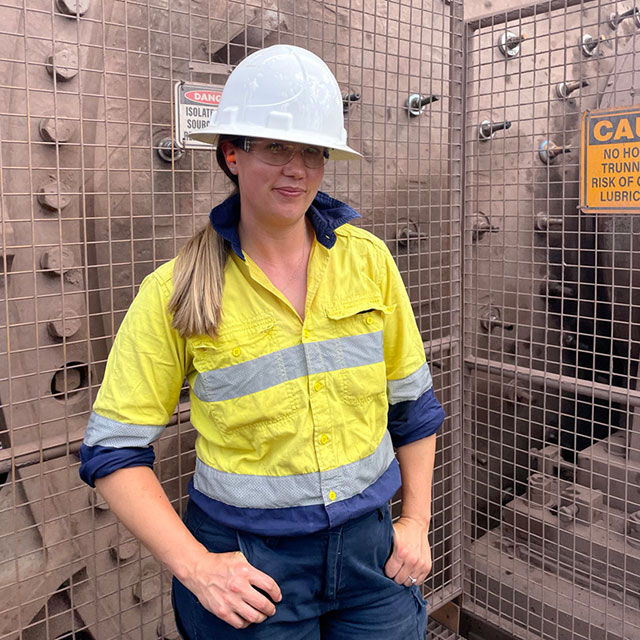 MIWATCH Research Fellow Dr Laura Jackson is an expert in environmental geochemistry and is focusing on applying geochemistry and mineralogy to understand the environmental risks and critical metal re-mining opportunities in mine waste.

"I stumbled into studying geology in my undergraduate at the University of Tasmania and fell in love with the application of chemical, mineralogical and structural principles to real situations. I was very lucky to grow up in such a beautiful state surrounded by fantastic geology to do this. I found my passion when studying environmental geology in third year, followed by an honours project working on rehabilitation options for a tailings dam in NW Tasmania.

"The majority of our projects are focused on characterising tailings, waste rock, heap leach and slag to identify the potential for secondary recovery of critical metals. By having an in-depth insight into the mineral hosts of critical metals we can work towards methods for reprocessing, which provides both an economic benefit – by supporting the future demand for new economy minerals – and an environmental benefit – by reducing the mine waste footprint and potential acid mine drainage issues'

"Despite studying and working in a male-dominated industry I have met some exceptional women in academia, industry and government. The frequency of this is always growing and now I am very proud to be a part of MIWATCH. The research group is filled with passionate and strong women and men who are supportive of each other regardless of gender."
---
Danellie Lynas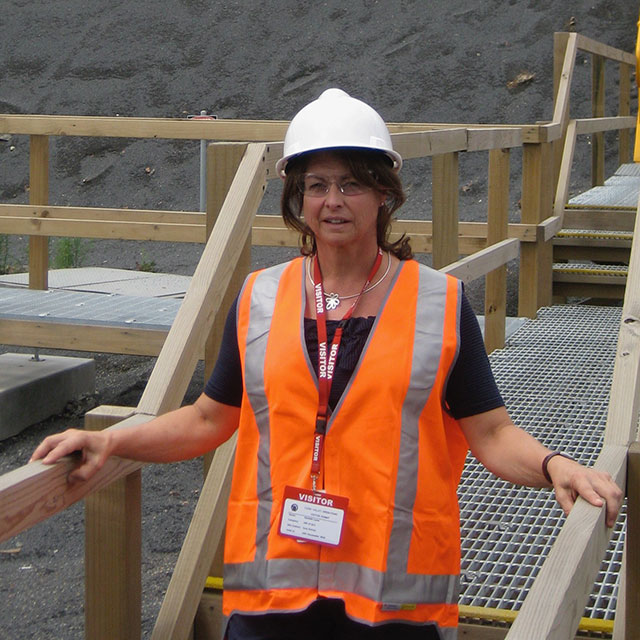 The second health and safety researcher we celebrated for International Women's Day was MISHC Research Fellow Dr Danellie Lynas, who focuses on promoting diversity and inclusion through human centred design and the human factors aspects associated with implementing automation and new technologies.
 
"I have a passion for engaging site-based people to tailor research so that it is both practical and impactful for mine sites."
 
"I had a career change when I began working at SMI - I have an undergraduate degree in Physiotherapy and for many years owned a clinical physiotherapy practice, but during this time I undertook a Masters in Ergonomics part time, and chose an elective called 'Risk Management in the Mining Industry' - thank you Jim Joy. 
 
"The minerals industry was a world away from my then work life but after selling my physiotherapy practice I joined MISHC as a researcher. Along this journey I attained a PhD, collected project data at Australian surface and underground mines, and been fortunate to conduct research projects overseas, including working with small scale gold miners in Ghana and women gold miners in PNG."
 
"As the industry moves towards automation it needs to understand how new technologies will be implemented and their subsequent impact on workforce health and wellbeing. It is encouraging to see greater emphasis being placed on identifying and managing barriers to enabling greater diversity and inclusivity, including increasing female participation, I am really excited to be a part of this transition."
---
Annah Moyo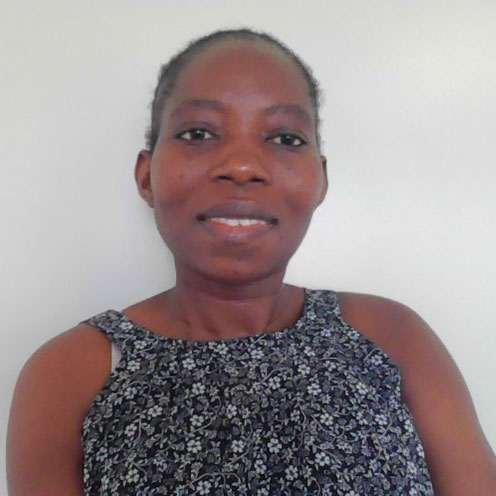 Annah Moyo joined the MIWATCH team as a Research Officer late last year and, after just a few months, has proven herself a invaluable addition to the Institute.
"I am a Chemical Engineer specializing in the characterization, remediation, and resource recovery of waste streams from mining and processing industries. My research focus is on designing and optimizing innovative waste management techniques to promote environmental sustainability, a zero-waste circular economy, and value recovery."

"I am currently working on the recovery of critical metals from mine wastes to integrate various mineral processing techniques (e.g., hydrometallurgy, pyrometallurgy, electrochemistry) for optimum, efficient, and environmentally sustainable reprocessing of waste material."

"Mining forms the economic backbone of many (if not all) countries and the mined materials and their by-products are a necessity in our daily lives. However, the generation of mine waste is inevitable making it worthwhile to research and come up with innovative, holistic, and economic ways to manage mine waste."

"Academia has changed, more women are taking different academic and industrial roles to address the challenges faced by society. There is a better representation of society at all levels of industry and academia."